Direction l'Australie à la découverte de Dan Bielch à travers une interview bien cool!!
Q1. Could you describe you in few line?
A2. Well I'm 20 year old uni student, I live to surf and skate. I love travelling, searching for the best breaks on the coast. When I'm not in the water I'm either skating or taking shots of the heaviest breaks around.
Q2. When did you started bodyboarding and why?
A2.Well I started when I was 16. I couldn't be bothered learning how to stand up, and it looked pretty cool. I saw the pro's shredding waves from al over the world, and doing the most insane tricks. I loved being in the ocean and the sound of the waves breaking on pretty much anything rock, sand, reef. I've always loved the ocean.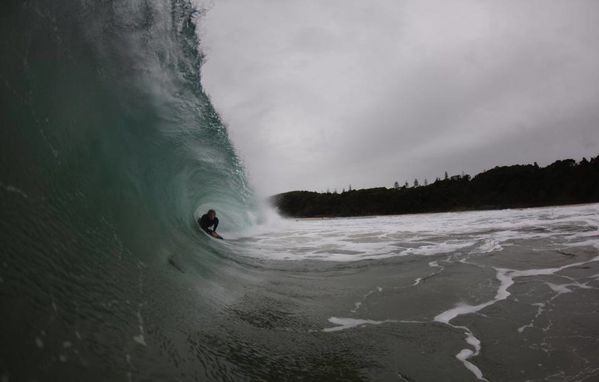 Q3. What do you prefer in bodyboarding! prone or Drop knee and Why? A3: I love to drop knee but I love prone body boarding even more. I love how the whole body moves along with the wave when you're in prone. You get to feel the power of the wave across your entire body, and I love free falling on waves in prone, just being in the centre of the beast not knowing if you're going to get knocked out or survive is a thrill and a half.
Q4. Where do you live ! is it a good place?
A4. I lived in Port Macquarie, Australia. Port Macquarie has quite a few good breaks. Different beaches facing different directions, so most of the year if there is swell we're bound to get some waves. if not break wall is always a good option at runout. Now I just moved to Sydney for Uni, I love it here even more because this is where some of the most exotic breaks are. From Cape Solander to Shark Island. Also I often make my way to Central coast where the reefs are dangerous, sharp and produce the most stunning waves.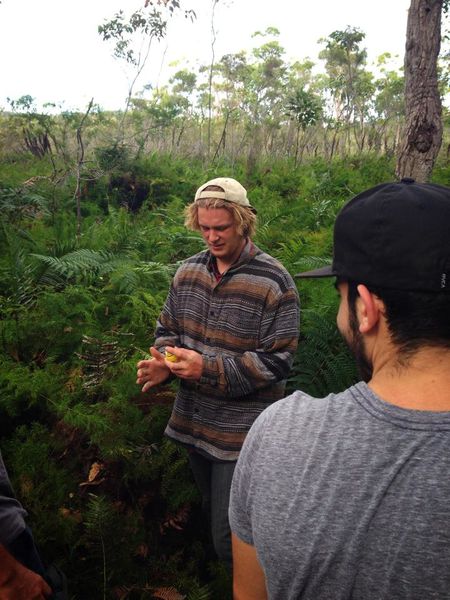 Q5. What is the craziest meal that you eat during a surf trip?
A5. Well the craziest meal over three days with two other mates was 3 kg of bacon, with 48 eggs and 3 loaves of bread. For desert was 2kg of clouds and gummy worms. Not the healthiest of meals but it was soooooo good.
Q6. Do you often ride skateboards?
A6.Yeah I love skateboarding with friends. When the surfs flat, or after a surf sesh, go home, have a shower, get something to eat and then straight out on the skaties. Love feeling the adrenaline pumping through your veins bombing down steep hills with mates.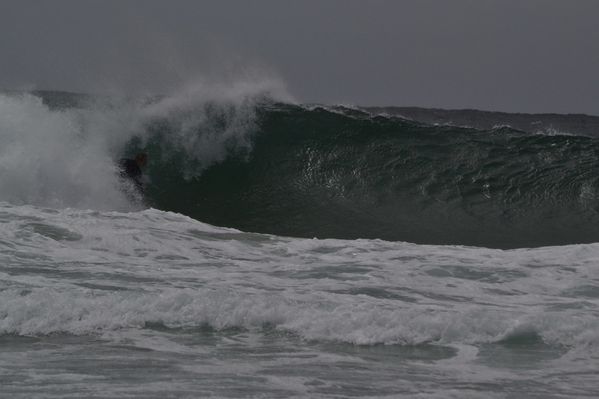 Q7. Island Slalom Tour is a series of skateboarding contests on tiny french islands where nobody has ever skated! We are as Captain cook at Hawaii in 1600! Except we have now motor boats and concrete roads... What do you think about this?
A7.That sounds pretty insane. Bombing hills that no other person has bombed before I might give it a go. But I'll probably wear some protective gear so I don't own myself again. Sounds pretty awesome discovering new places, conquering the biggest mountains around the world
Q8.What is your biggest Wipe Out?
A8. Biggest stack was about a month and a half ago when I while surfing Seal rocks. I went the wave and got picked up three metres and dumped on the sand bar. I cracked my neck, 3 grade 2 tears to my shoulder and 3 cracked ribs. I then had to drive 3 hrs to sydney. I'm still in recovery.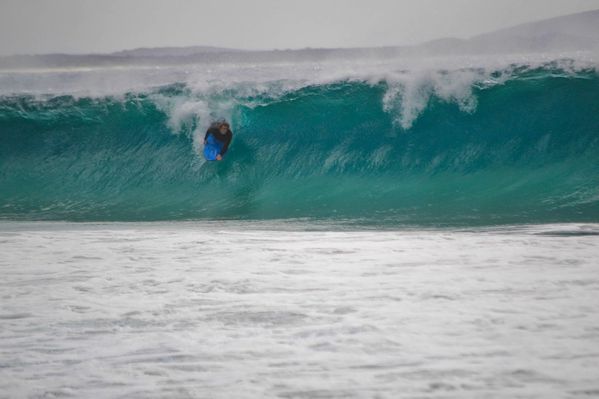 Q9.One morning, you wake up ,You arrive in your kitchen and suddenly,you see a genius in wetsuit! He say:" Hey Jeff, I can offer you 2 magic gifts if you give me a bottle of milk! What do you say?
A9.I would give him two bottle of milk, then I would ask for a house with a view of Shark Island from my bedroom. So in the morning just get up and have a look. Also for a combo so I can go surfing with friends all over Australia for weeks. Just a few mates having a bbq every night watching the sunset, and then in the morning, mid day and afternoon surf and skate sessions
Q10. If you had the choice between these situations: A surf-Trip 9 months in Belgium A domino-course of 3 weeks at Loudeac town in brittany http://www.deltajeux.com/Jeux-de-domino.html Locking-24h in a cage with a gorilla a bit edgy. Which you choose and why?
A10.A surf trip to belgium would definitely be my first choice haha. Go surfing is always on the highest of priorities.
Q11. How would you define a good session ?
A11. I would define a good surf, with clean hollow barrels maybe 4-6 foot, quite consistent and with a few mates. Slight offshore wind, and glassy water.
Q12. Do you have sponsors?
A12. I don't have any sponsors at the moment because of the injury.
A last Word? If you're interested in doing something over the break that isn't too hard to learn, but will leave you breathless, try bodyboarding. It'll get you many great memories in the process, but there is just something special with being in solitude with the forces of nature: sun, wind and the ocean. Nothing can put a price on that....nothing.
And more 240 bodyboarders interviews here!!
Interview Ben Player, World Champion 2005 and 2007
Interview Cesar Bauer , IBA DKWT World Champion 2010
Interview Andre Botha , World Champion 1997 et 1998

Interview Jeff Hubbard, double champion du monde de bodyboard
Interview Manny Vargas, IBA Live webcast commentator!
Interview Manuel Centeno, Champion du monde et d'europe 2006
Interview Tanner Mcdaniel,US bodyboad champion -12 ans
Interview Alan Munoz, Bodyboarder pro from chilie!
Interview Jacob Romero, Bodyboarder Pro de Mauii
Interview Pierre Louis Costes (PLC)
Interview Jipé Riou, Bodyboarder breton