Direction Jersey à la découverte d'un rider bien actif dans le milieu bodyboard!Il s'appelle Colin et il est en interview sur le site de l'Island Slalom Tour!
Could you describe you in few line?
I'm 44, been bodyboarding nearly 30 years. I've competed since 1986 at home, around the UK and in Europe; I've organised numerous contests including being Contest Director for several years of Europe's oldest surf club the Jersey Surfboard Club and Contest Director for two Eurosurfs (European Championships); I've also been Channel Island team manager; and judged surfing and bodyboarding events around Europe. I'm the author of www.jerseybodyboarding.com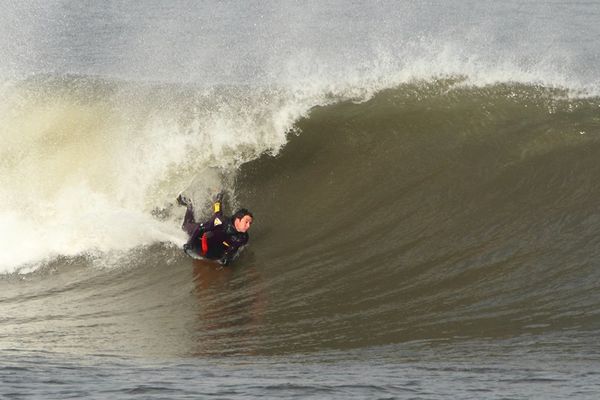 When did you started bodyboarding and why?
I started bodyboarding in 1985; originally I hired a surfboard twice then the next time I did not have enough money so hired a bodyboard. The next day I bought one!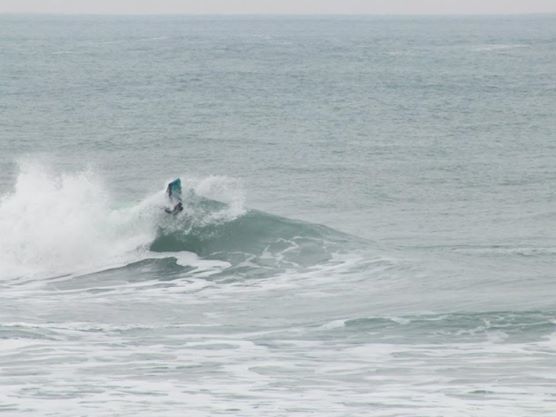 What do you prefer in bodyboarding! prone or Drop knee and Why?
I ride virtually always prone unless bored in the surf and then I may start drop-knee. I used to drop-knee a lot but as I've got older my focus has been prone.
Where do you live ! is it a good place?
I live in Jersey in the Channel Islands, which is a very small island 150 km (100 miles) south of the UK and 21 km (14 miles) west of the Normandy coast of France. Jersey is a great place with a great surfing history and good waves.It is impossible to me more then 4 km (2.5) miles from a beach!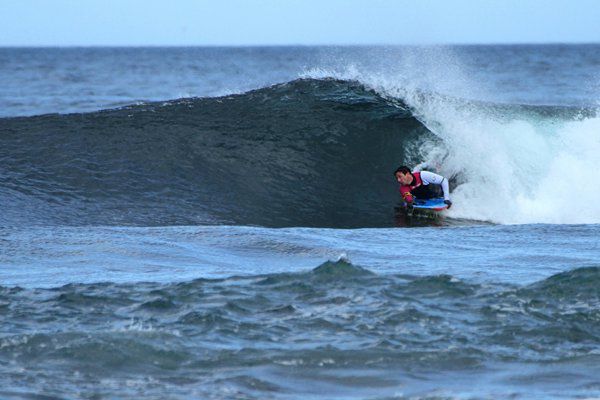 What is your best result in contest?
I was 2nd in the main division at the British Championships once way back in 1992! I've also been a finalist at the British Championships a few times in the older divisions, over 28's and over 35s, plus I've been Channel Island Champion on several occasions .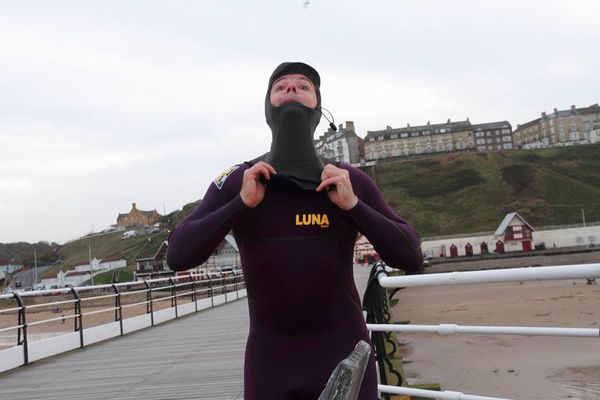 What is the craziest meal that you eat during a surf trip?
I like to try local food on surf trips. I don't think anything comes crazier then Haggis in Scotland. Haggis is made from a sheep's stomach filled with sheep's liver, lungs, heart, oatmeal, suet, onion and spices!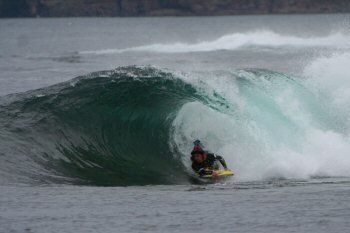 Do you often ride skateboards?
I used to skateboard loads when I was younger, but don't get on one too often these days.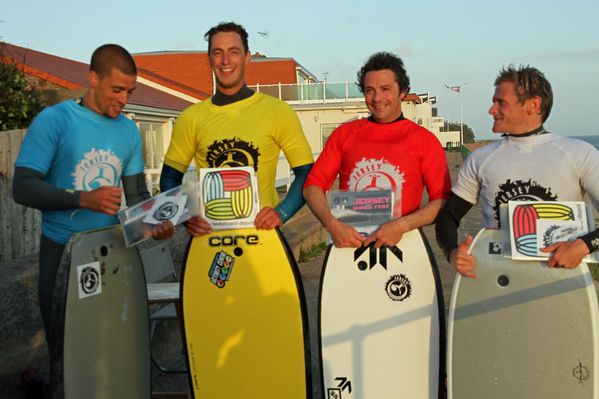 Island Slalom Tour is a series of skateboarding contests on tiny french islands where nobody has ever skated! We are as Captain cook at Hawaii in 1600! Except we have now motor boats and concrete roads... What do you think about this?
This is well cool. Always cool to experiment and ride new places!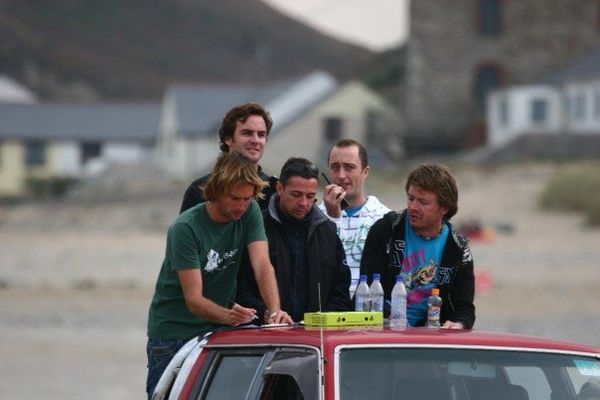 What is your biggest Wipe Out?
So many.... Biggest wipeout was not surfing but push starting a car to try and start it. A second car drove straight into the back sending me up and over resulting in 8 breaks to my legs (4 in each leg) which kept me out of the water for nearly a year.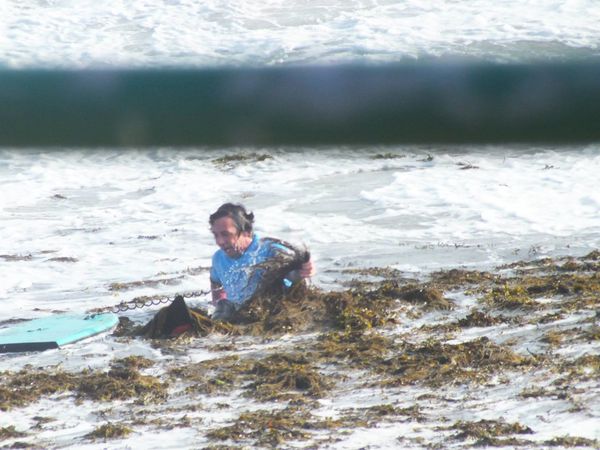 One morning, you wake up ,You arrive in your kitchen and suddenly,you see a genius in wetsuit! He say:" Hey Jeff, I can offer you 2 magic gifts if you give me a bottle of milk! What do you say?
Can I be immortal and can I have some of my milk back for my cereal.
If you had the choice between these situations: A surf-Trip 9 months in Belgium A domino-course of 3 weeks at Loudeac town in brittany http://www.deltajeux.com/Jeux-de-domino.html Locking-24h in a cage with a gorilla a bit edgy. Which you choose and why?
Surf trip to Belgium; every dog has its day though the flat spells may drive me insane.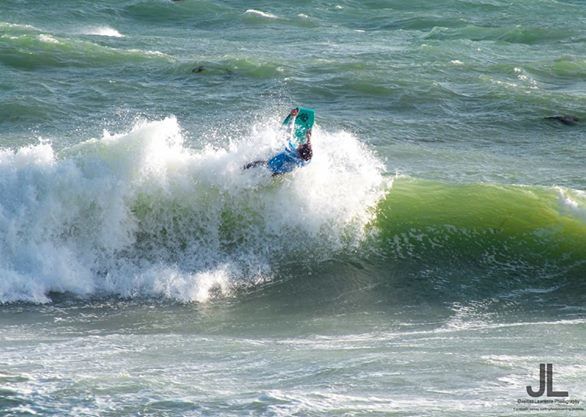 How would you define a good session ?
For me when I come out buzzing; this can be for many reasons, i.e. surfing perfect winter barrels with just a couple of good mates; perhaps landing a big manoeuvre on a poor surf day; surfing a new spot on a surf trip; or surfing in extreme winter conditions.
Do you have sponsors?
No sponsors but plenty of available blank space on my board....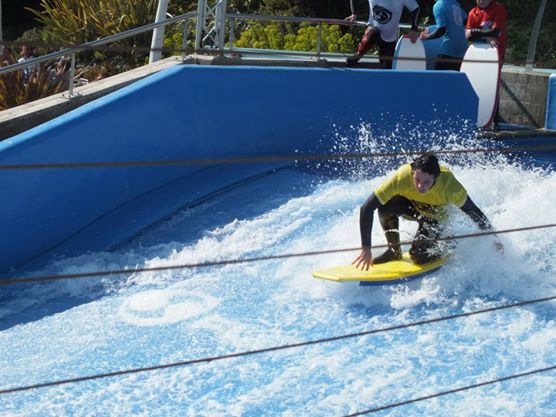 A last Word ?
Keep booging and stay stoked!