Jeff Hubbard est double champion du monde de bodyboard,a gagné 3 fois à Pipe!!il vient d'Hawaii! C'est un rider qui est connu pour avoir un gros smile,il aime les voyages,les rencontres,les bons repas entre amis,les gros tubes!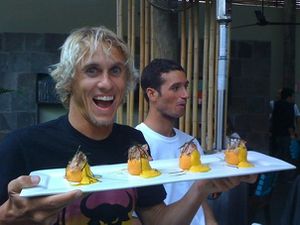 When and where did you arrive on earth?
@honolulu hawaii 3 decades ago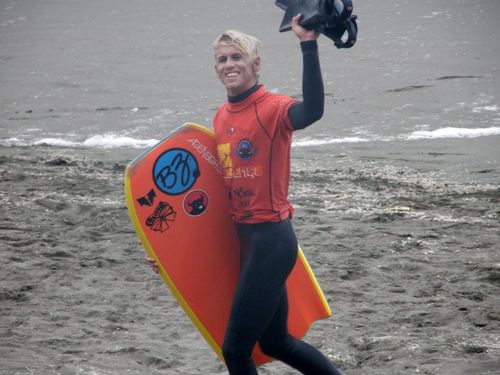 Like me! 30 years! the age of reason and wisdom!
!Could you describe you in few line?
blond hair blue eyes smiling bodyboarder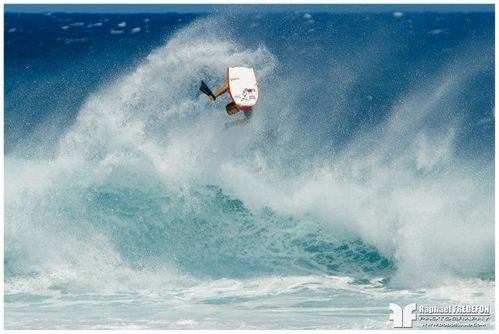 When did you discover bodyboarding?
I discovered with my family and friends on the beaches in hawaii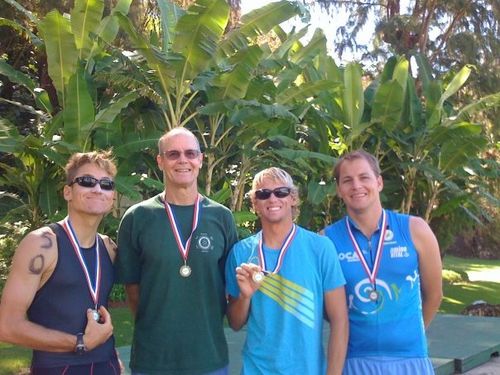 So you started on the Hawaiian beach where you still live
,is it the best place for you?
Yes hawaii is my home i love it here.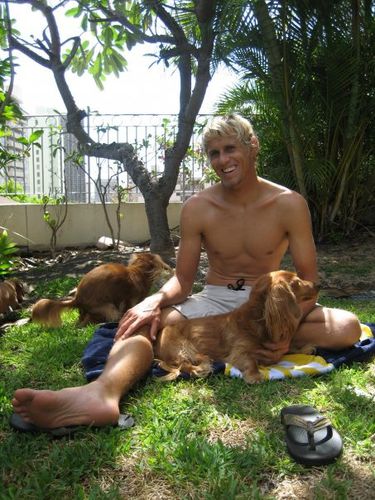 You travel a lot! What is your best souvenir when travelling ?
I enjoy traveling and the people i meet are my best souvenir.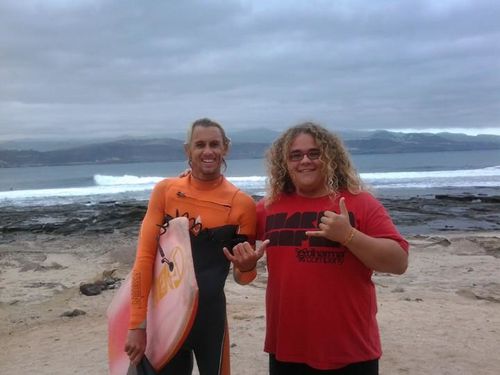 What is your best victory in bodyboarding?
Pipeline 2007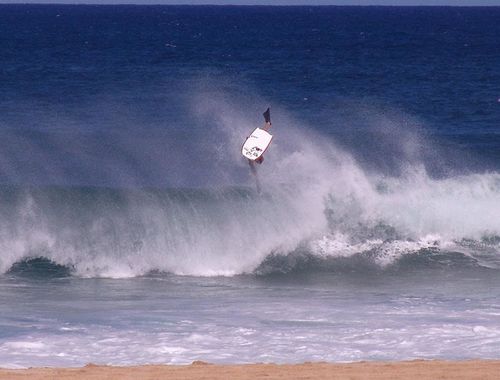 I remember it was a beautiful victory.
Do you skate practice skateboarding?
No I can't even ollie .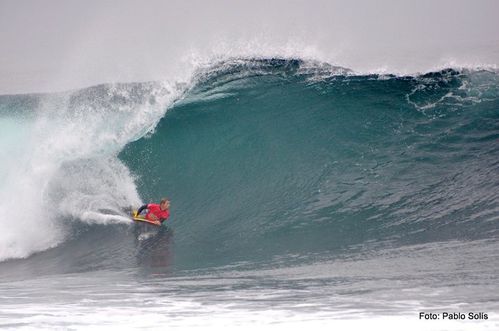 Island Slalom Tour is a series of skateboarding contests on tiny french islands where nobody has ever skated! We are as Captain cook at Hawaii in 1600! Except we have now motor boats and concrete roads... What do you think about this?
Very cool and hard core !! go for it fellas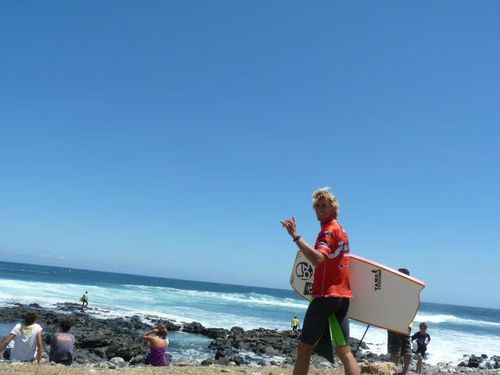 I am very flattered by what you say my friend.We are more "very cool" tha, 'Hard Core"!!
What is your biggest Wipe Out?
When i broke my back nov 2010 that sucked
How would you define a good session ?
If i come with a smile on my face it was a good session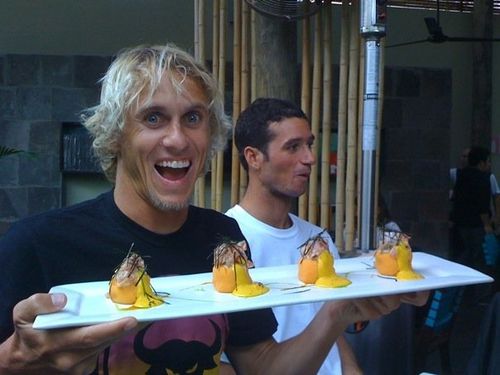 Yeah I agree with you! It is the best indicator!
What is your device?
41 hubb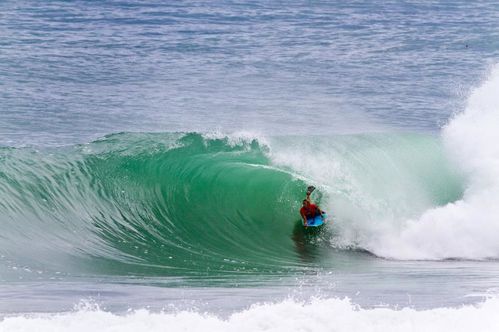 What are your sponsors?
ocean current, vertra, 662 mob, bz, churchill , agent eighteen.
What are your project for 2012 ?
traveling on the world tour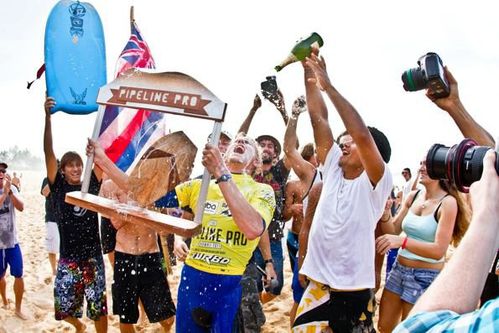 Yeah! It is a good project and we wish you good luck! Warning Armaury and Pierre-Louis are motivated for the title in 2012!
Hubb's Website:
www.hubbbodyboarding.com
You want discover more riders Pro!Come on this link!
We love Bodyboarding in the Blog Island Slalom tour!
Interview Pierre Louis Costes (PLC)
Interview Manny Vargas, IBA Live webcast commentator!
Interview Owen Pye,creator Bodyboard Travel Guide book
Interview Thibault Casabianca, Bodyboarder from Tahiti
Interview Ben Player, World Champion 2005 and 2007
Interview Tshany Teissier, Bodyboarder Tahitien de Sapinus
Interview Jipé Riou, Bodyboarder breton
All the interview here!