Partons à la découverte d'un bodyboarder amateur de gros slabs!!Il s'appelle paul et nous vient des Canaries et il a ptis le temps de répondre à une petite interview pour le site de l'Island Slalom Tour!
Could you describe you in few line?
When did you started bodyboarding and why?
I first started bodyboarding when I was 13 years old. My sister actually got me into the water since she was a bodyboarder herself for a few years. From the very first waves, the addiction began.
What do you prefer in bodyboarding, prone or dropknee and why?
I prefer prone since I feel I can remain deeper in barrels, and since I can attain more air when doing maneuvers above the lips. However, I still love to get up on the knee sometimes at spots that are forgiving.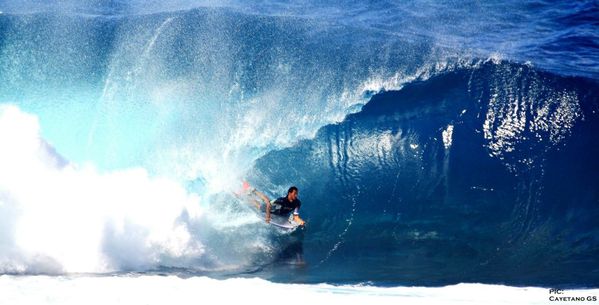 Where do you live? Is it a good place?
Currently, I'm here in the Canary Islands, one of the most consistent and best bodyboarding spots I've found in the world. While I do miss Hawai'i at times, the waves here are more challenging and I feel I'm improving faster here than back on the North Shore.
Who is your favourite rider in Hawaii?
While I don't have a single favorite rider, it would be a combination of guys who I love to see bodyboard. Riders like Derek Miyashiro, Nakana Riveira, Stewy, Hubb/Dubb, Skipper, Herman Ano, Tanner McDaniel, JB Hillen, Happy Zurowski, Keahi Parker, and many others who influence my riding in one way or another.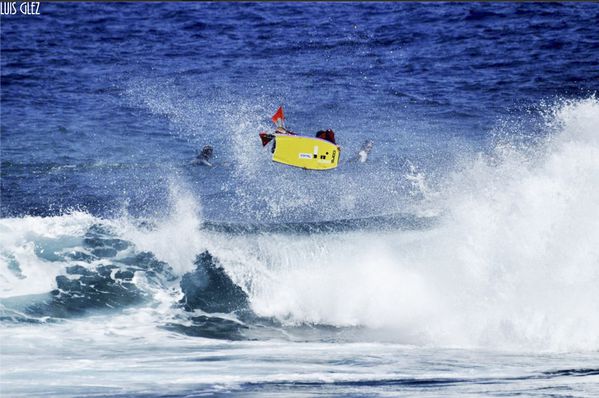 What is your best result in contest?
For big contests, like on the IBA Tour, I tied for 5th place in the Arica Challenge about 5 or 6 years ago.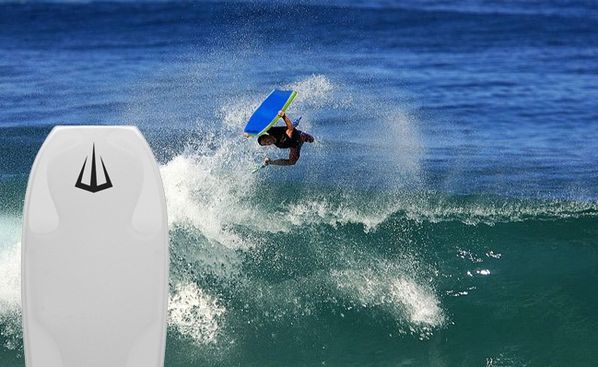 What is the craziest meal that you eat during a surf trip?
Nothing really crazy. In 2005, a group of bodyboarders and I brought a live chicken to Panaitan Island in Indonesia, but it was killed in the middle of the night by a komodo dragon lizard. So, didn't have much protein while camping on the island, and ended up losing a whole lot of weight after 23 days there. But also ended up with 10 second barrels, quite a few of them.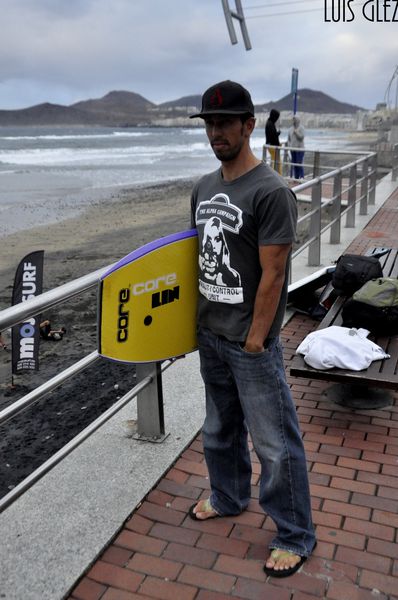 Do you often ride skateboards?
I used to bomb hills years ago, but for the same reason as many surfers and bodyboarders, I stopped doing it since I kept getting injured.
Island Slalom Tour is a series of skateboarding contests on tiny french islands where nobody has ever skated! We are like Captain Cook of Hawaii in 1600! Except we have now motor boats and concrete roads... What do you think about this?
That's very cool. I hope the people in these islands love the idea too! I wish there'd be more support like this in bodyboarding, searching new waves and having contests at them when the waves are firing.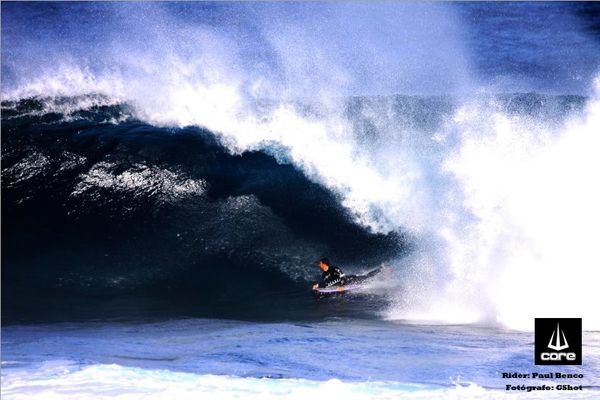 What is your biggest Wipe Out?
I've had several in my life. Biggest one though was probably at Pipeline some years ago. I don't remember hitting my head on the reef, but luckily I regained conscious and I swam to the surface. I ended up with 8 stapes in the back of my head. What's funny is that Kelly Slater and I were at the same spot for the wave, a solid double up one, and he didn't seem like he wanted it at all! Damn heavy one. Anyway, I took the wave instead and paid the price.
One morning, you wake up ,You arrive in your kitchen and suddenly,you see a genius in wetsuit! He says, " Hey Paul, I can offer you 2 magic gifts! What do you want?
Hard question. First, for more magic gifts. Second, 7 hour session at Supersuck with my best friends.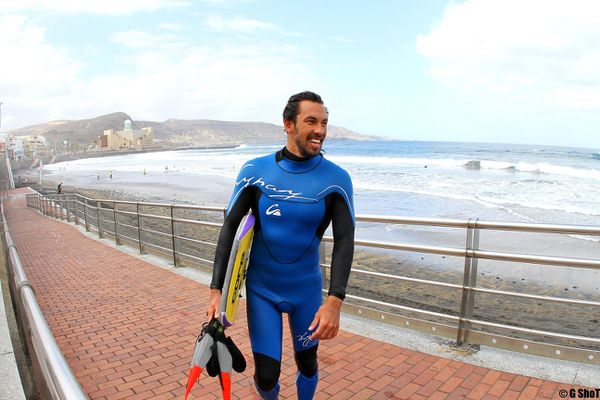 How would you define a good session ?
Feeling happy to be alive when I'm done.
Do you have sponsors?
Core Bodyboards, Kynay Wetsuits, The Alpha Campaign, LINK Store, Ranes Fitness Gym in Hawaii, and Freedom Fins.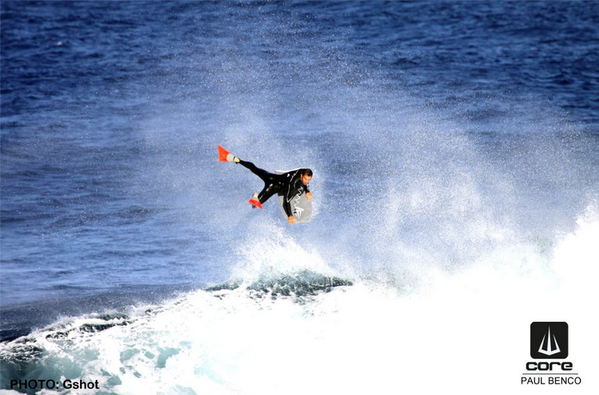 A last Word ?
Search and you shall find.
Et ici plus de 150 interviews de riders de toute la france et ailleurs!
L'asso Island Slalom Tour donne la parole au Boadyboarders!!
Interview Ben Player, World Champion 2005 and 2007
Interview Cesar Bauer , IBA DKWT World Champion 2010
Interview Andre Botha , World Champion 1997 et 1998

Interview Jeff Hubbard, double champion du monde de bodyboard
Interview Manny Vargas, IBA Live webcast commentator!
Interview Manuel Centeno, Champion du monde et d'europe 2006
Interview Tanner Mcdaniel,US bodyboad champion -12 ans
Interview Alan Munoz, Bodyboarder pro from chilie!
Interview Jacob Romero, Bodyboarder Pro de Mauii
Interview Pierre Louis Costes (PLC)
Interview Jipé Riou, Bodyboarder breton