Direction le Brazil pour parler Bodyboard avec un rider confirmé!!Il s'appelle Adriano et il est aujourd'hui en interview sur le site de l'Island Slalom Tour!
Could you describe you in few line?

Bodyboard for me is more than a sport, when I'm in the water with my bodyboard I feel strong and motivated . I'm a guy dedicated strongly to the development of professionalism of the sport in Brazil. As rider I love get barrels whether in competition or freesurf.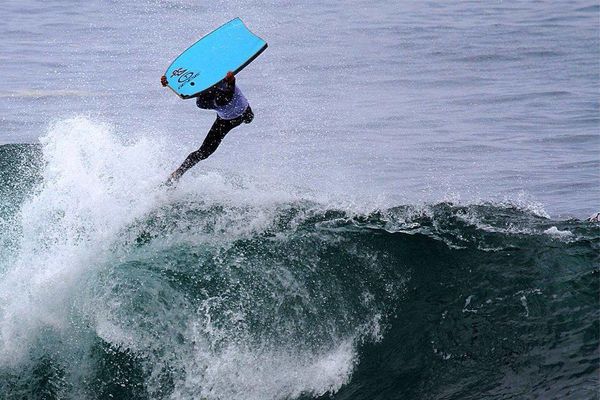 When did you started bodyboarding and why?

I was 13 years old when in front of my house Bodyboard met and it was love at first sight .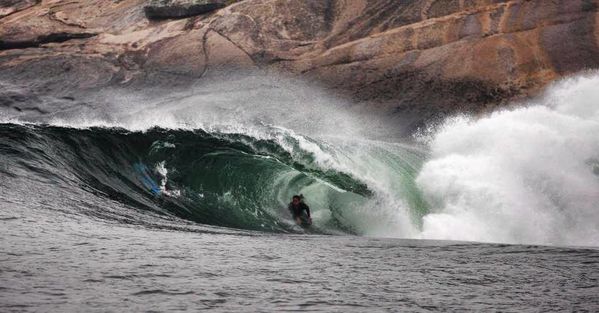 What do you prefer in bodyboarding! prone or Drop knee and Why?

Surely more prone but I like the DK too.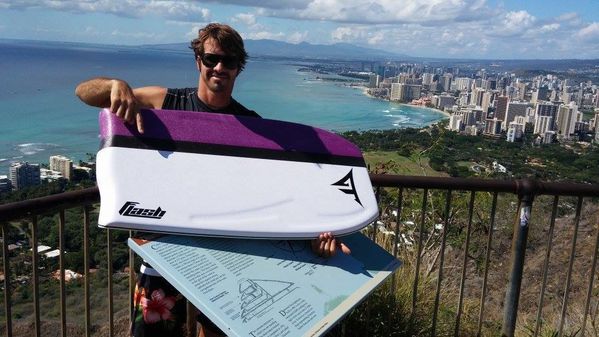 Where do you live ! is it a good place?

I live in northeast of Brazil,specifically in Recife. Yes, it is a cool place although facing serios problems of shark attacks ,that's why is necessary to drive one hour to get to surf safely. still have the island of Fernando de Noronha with perfect waves that arrive up to 15 feet with a heavenly and wonderful scenery that is 540km from the coast where I live.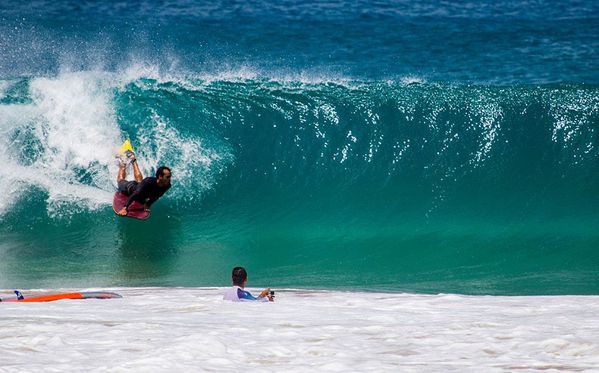 What is your best result in contest?

5th place in the Brazilian circuit, professional state champion and placed 19th on the steps of Arica and the Itacoatiara circuito IBA WORLD TOUR in 2012.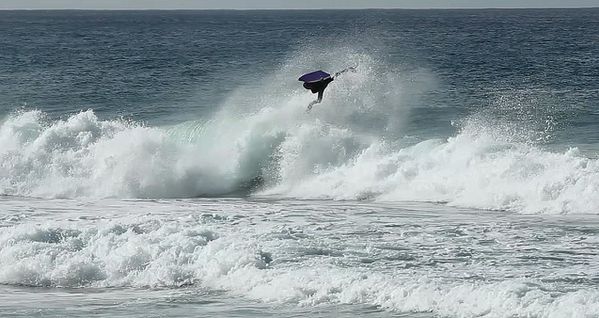 What is the craziest meal that you eat during a surf trip?

Rsrsr! I never forget in my first surftrip in 1996 went to the south coast of my state and didn't have any options of food,because the place was practically virgin .. then picked up in my bag an old bread and put it pieces of guavas that I found on the ground and made a sandwich.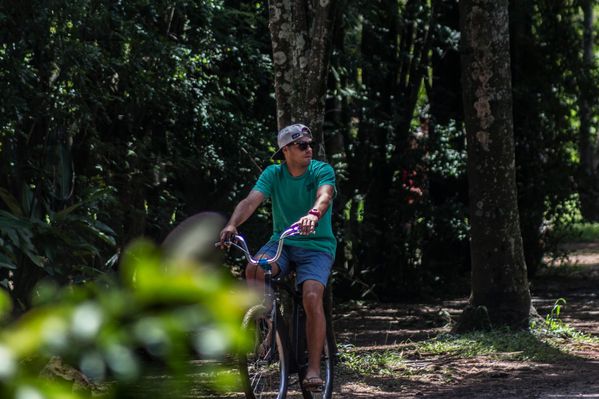 Do you often ride skateboards?

Zero intimacy with skateboard.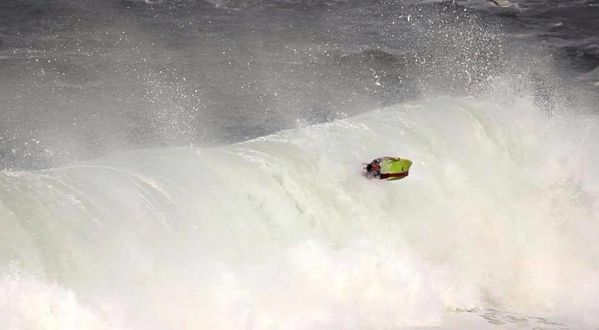 Island Slalom Tour is a series of skateboarding contests on tiny french islands where nobody has ever skated! We are as Captain cook at Hawaii in 1600! Except we have now motor boats and concrete roads... What do you think about this?

I already fell blessed with my board and my fins.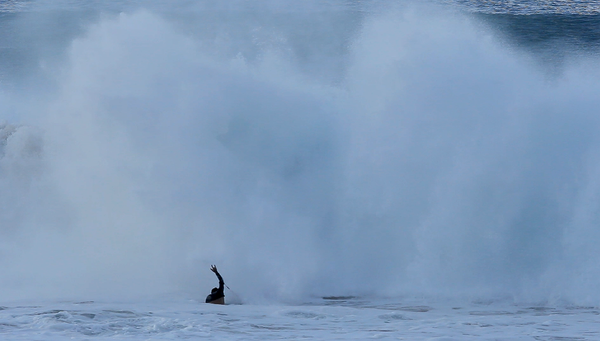 What is your biggest Wipe Out?

During the event IBA WORLD TOUR in Itacoatiara. I took a scary wipe out in a triangle in pompano beach with 10 to 12 foot wave and everyone who saw says that was the most terrible wipe out of the event.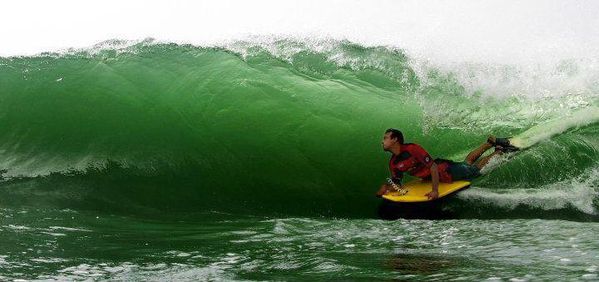 One morning, you wake up ,You arrive in your kitchen and suddenly,you see a genius in wetsuit! He say:" Hey Renan, I can offer you 2 magic gifts if you give me a bottle of milk! What do you say?

sure,enjoy it!!but in return I want that teleport me to pipeline and without crowd in the sea please!

If you had the choice between these situations: A surf-Trip 9 months in Belgium A domino-course of 3 weeks at Loudeac town in brittany http://www.deltajeux.com/Jeux-de-domino.html Locking-24h in a cage with a gorilla a bit edgy. Which you choose and why?

I get in the cage with the gorilla ... kkkkkkk nervous! Joking! a Surf trip.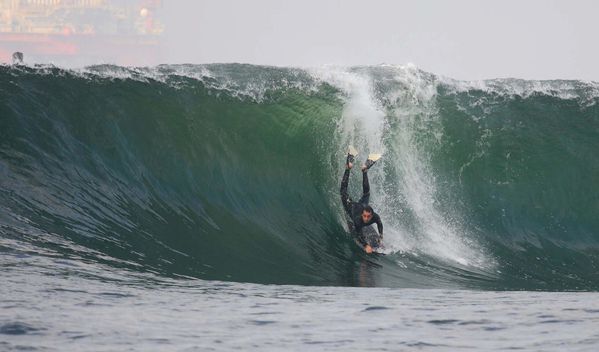 How would you define a good session ?

Friends, good waves , and heavenly visual ! Water!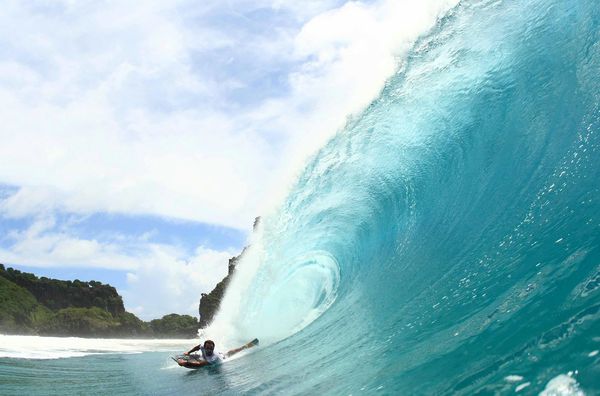 Do you have sponsors?

Yes, I have worked in Genesis Bodyboards for ten years and with the Likebodyboard.com too.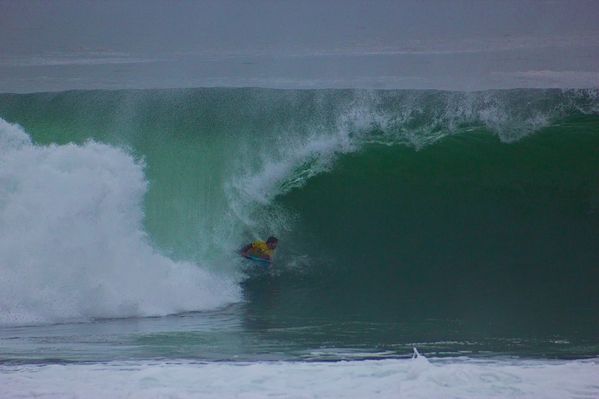 A last Word ?
Peace, love, health and high waves for everyone! Aloha! Wow!
Thank you in advance for space and make available any photo of my fanpage so they can use the materia! Embrace and look forward link with the matter in the air!
https://www.facebook.com/pages/Adriano-Silveira/176811982399568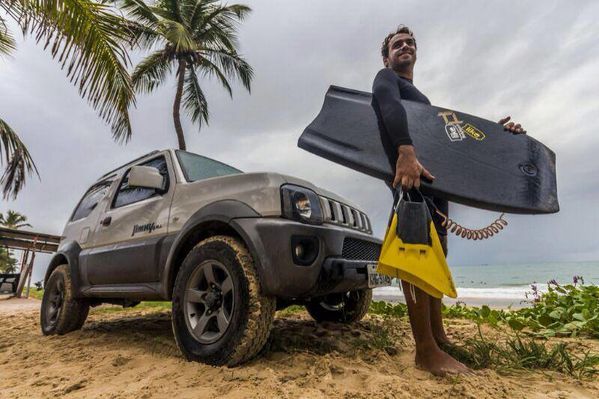 And more 240 bodyboarders interviews here!!
Interview Ben Player, World Champion 2005 and 2007
Interview Cesar Bauer , IBA DKWT World Champion 2010
Interview Andre Botha , World Champion 1997 et 1998

Interview Jeff Hubbard, double champion du monde de bodyboard
Interview Manny Vargas, IBA Live webcast commentator!
Interview Manuel Centeno, Champion du monde et d'europe 2006
Interview Tanner Mcdaniel,US bodyboad champion -12 ans
Interview Alan Munoz, Bodyboarder pro from chilie!
Interview Jacob Romero, Bodyboarder Pro de Mauii
Interview Pierre Louis Costes (PLC)
Interview Jipé Riou, Bodyboarder breton