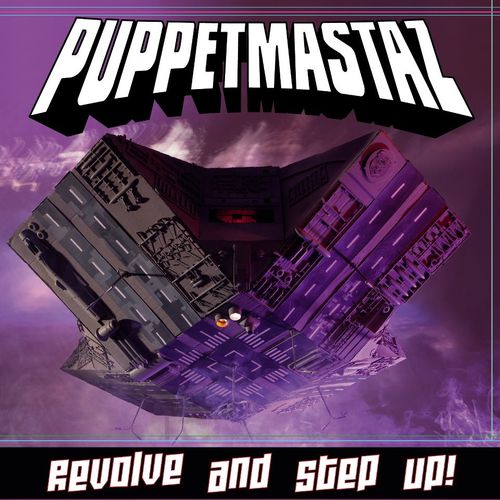 Yo! C'est un grand jour pour l'Island Slalom Tour. Nous avons eu la chance d'interwiewer Snuggles des Puppetmastaz! Vous allez apprendre pleins de trucs, notamment que Snuggles aime beaucoup Françoise Hardy!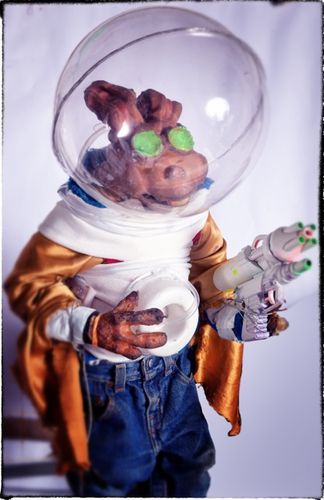 Can you introduce yourself in few lines?
-Hello Folks, my name is Snuggles the Bunny from the mighty Puppetmastaz.

-My Parents knew me very well. I was close to life, even before i was born.
I was snuggling around the universe, cuddling some planets. Not even the sun
was too hot to handle. And still, now with this athletic bunny body i do snuggle up…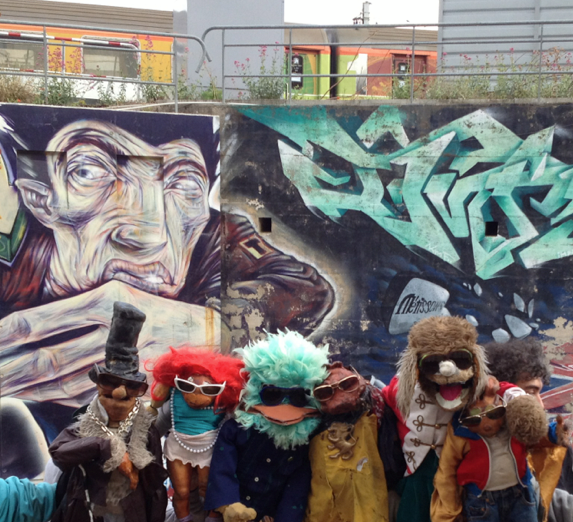 How did you meet you and music?
-Me personal, i´m vegetarian, so i don´t like meat at all. We are all vegetarians and
this is where we met back in the days: in the swamp of the big city to gather
with all our vibes, knights, chillis and lights to form the Puppetmastaz.
Someone had to rebalance the power on earth, because humans, all over the place
had to realize there´s more life around than they could see with their blurry eyes.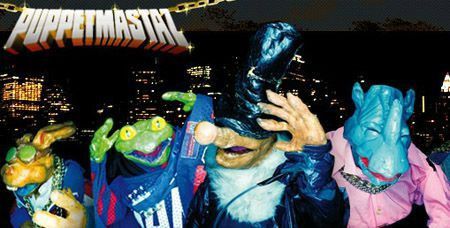 If you had to isolate yourself on a island to compose, where would you go?
-Uranus, or Kithera no doubt.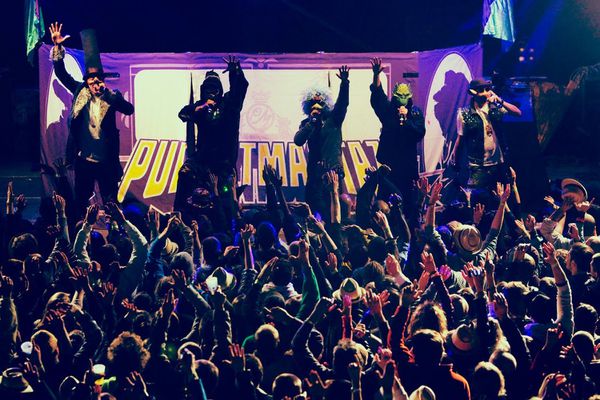 How many are you to compose your music?
-Between basically 8 and 2587, depends on the figures that show up in the studio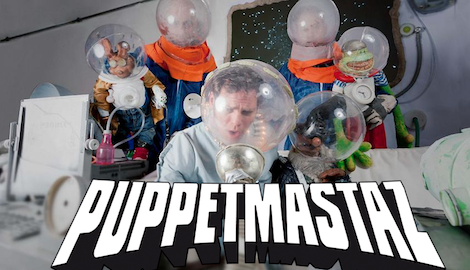 What kind of machine and software do you use to compose and play in live?
-Mostly we bang hard on furniture, but not from Ikea or so, more heirloom and beautiful
wooden pieces. Some of them are chocolate, some of them are ginger. In the crib we squeeze
compositions together in Protools and perform dope dude, that´s the bold rule ´cos we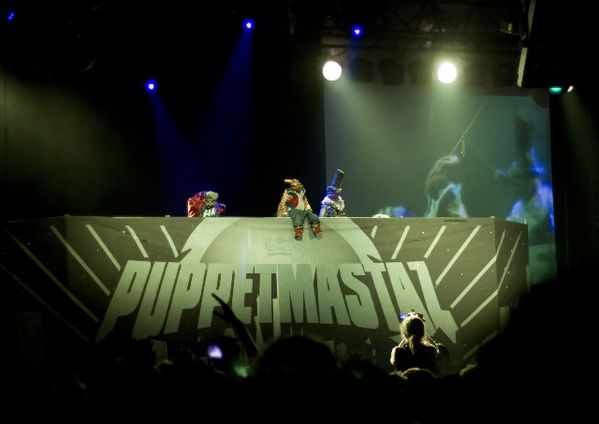 What is your favorite French group, if you have one?
-Francoise Hardy is nice, i don´t know what the message is, but she fucking rocks!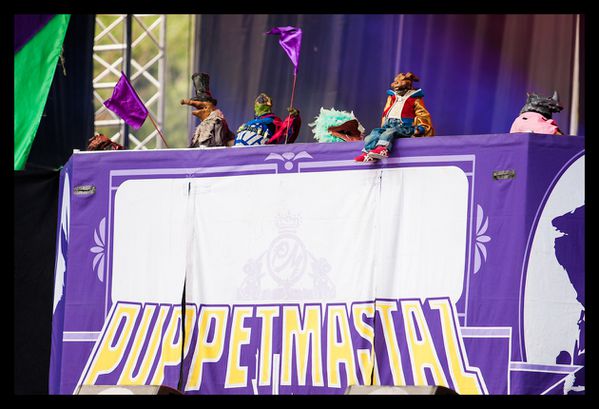 Do you know our region the Brittany (29)? west coast!
-West Coast, nice. Brittany also great, we had some magic chess games with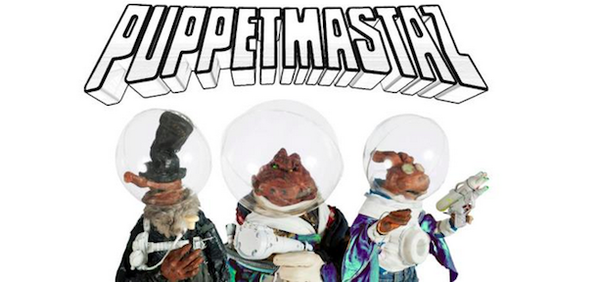 Do you think HIP HOP was better in the year 90/2000?
-Look, things change constantly. You did in the last 2 minutes, even if you don't think so and then,
boom, you turn around and the whole music industry changed drastically.
However, i prefer a fresh carrot instead. And, yeah, i still love to dig in my 90´s vinyl for good vibes!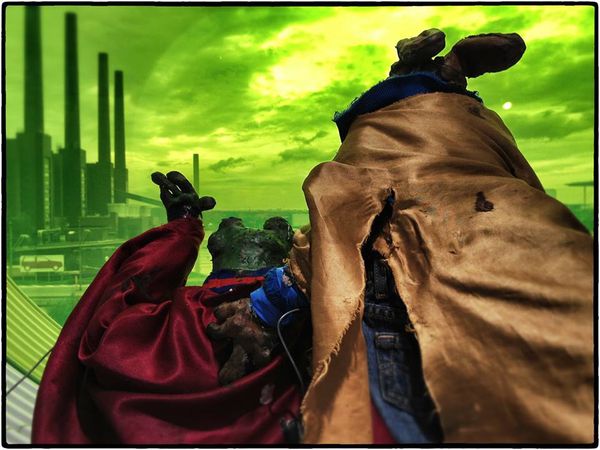 What is the craziest thing you've seen at a concert in the public?
-Oh you might think it was the spontaneous marriage on stage during our PM Show,
or the one where the crowd got naked rolling in sweaty sludge or the one where the
audience screamed so loud that the vulcano beside erupted, but no - none
of the above crossed my mind.
It was a night in South America. We played in a hardcore jail, with
only aggressive crocodile punks in the audience, Panic, the pic, was stage
diving on them, regardless of the particularly warning from the prison guard.
These crocodiles, they say, are most dangerous and hungry.
But Panic managed to surf in such an aesthetic manner - never seen before -
that all of the crooks began to cry and hug.
Wooo, man that was really touching!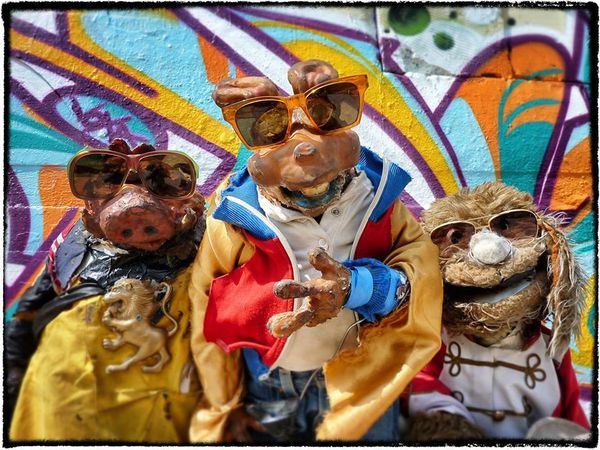 Pratice or have you praticed skate?
-No, i was on BMX but Tango is a mo´fuckin skate god.
What are your musical projects?
-First we Puppetmastaz. Together, thats delicious to me. Besides that i dj a lot and there are some more projects,
like shadow bliss, my solo stuff, i do "sound decline" and support sometimes some humans like
-Hope to see you funky french fraggles soon!
Prochaines dates 2014:
Mars 2014
22. D-Berlin, Gretchen, Bass macht den Beat
Mai 2014
09. CH-

TBA
Juillet 2014
27. CZ-Pilsen, Puppet Rock Festival
Un grand merci à toi Snuggles! Bouyaka!!!