Ils reviennent d'une tournée en Russie et ils ont pris le temps de répondre à quelques questions pour le site de l'Island Slalom Tour!
Could you tell us about the formation of the group?
We started playing together at school-age and we never stopped! The current stable formation is the following: Marco Laratro (vocals), Simone Anaclerio (guitars), Mirko Voltan (bass), Giancarlo Piras (drums).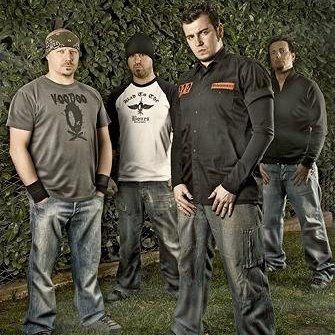 You have chosen to call SKW!Can you explain this name?
The band SKW was formed in 1989 with the monicker "Skywalker", because we were all star wars fans. We changed it to SKW in 1999 when we signed our first contract with an independent label. The change was related to our wish to emphasize a break from our very early "power metal sound" to a straight-to-the face sound we were creating in the first official album.
How does the composition of labor within the group?
Most of our songs come to life starting from a guitar riff and the composition work made by Simone. Then we work together in studio to complete the rhythm and the vocal lines. Surely we changed a lot our composition approach in these years with the help of technology. Our latest album was mainly created with some iPads an PCs, letting us work also in our personal home studios.
What is the craziest thing that you see during a show in the public?
We think the most important thing for a musician during a show is to perceive the energy coming from your audience. In this sense we found a lot of crazy people during our latest tour in Ukraine and Russia: some of them were about to risk their life with mad jumps and free climbing exercises during our gigs!
If you had the choce between three concerts: -A concert for penguins on the ice -A concert at the Stade de France and empty in the rain -A concert for the club domino Loudeac dadyday with vocalsWhich do you choose? I don't know the Loudeac club you mentioned, but if it's crowded than that's our choice for sure What is your dream in music?
It's easy to say: we'd like to play our music forever and in larger and fully crowded arenas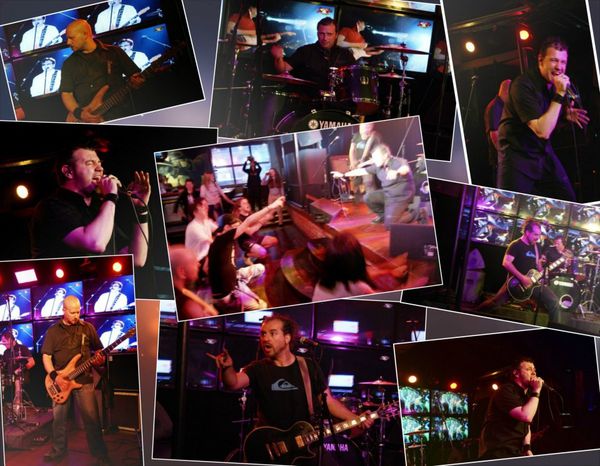 A last word!
Listen lot of music, go to the shows and give always a chance to independent bands
https://www.facebook.com/officialskw