Direction l'allemagne à la découverte d'un graffeur bien sympa et avec un gros niveau!
Your blaze (name graffiti)?
hi my name is oldhaus.

Your first graffiti (what year? Where? With that?)
i painted my first graffiti in 1998/99. in a small city, called Neuss, where i come from. not far from düsseldorf. i was a little skatepunk and discoverd the cans for my art. but i was a toy and didn´t know anything about the subculture graffity and the rules.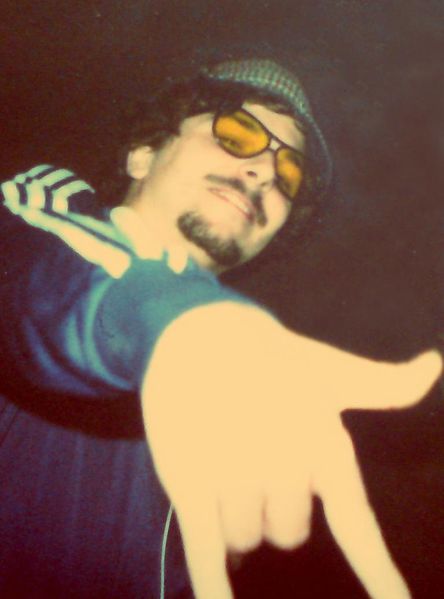 Why the graffiti as a form of expression?
"why graffiti as a form of expression?!"... why not!! i love the smell, the feeling, the lifestyle and culture. i love to make sad, boring walls colourful and alive.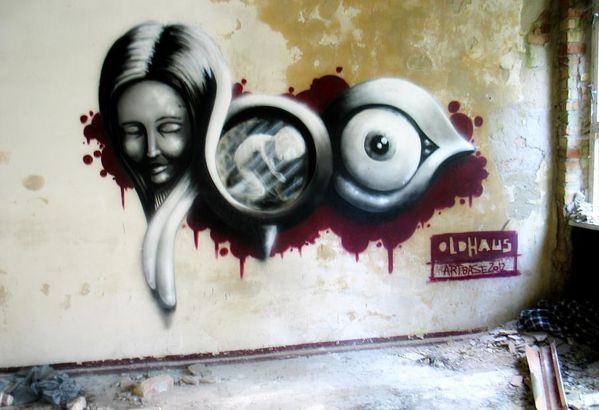 Where do you like most maked graffiti?

i love graffity everywhere. it´s equal for me if the piece is on a train, a private wall, streets, an abandoned building or a hall of fame. important to me is to create a new atmosphere with my art.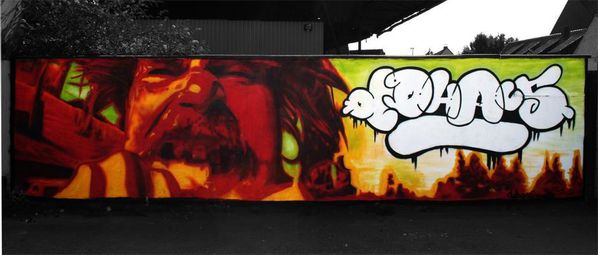 You're pretty focused on the letter? The characters? The color? The graphics? Forms?

i started traditionally with styles.
at the moment i´m mostly focused on charakters and sometimes i try 3d letters.
How would you define your style?

it´s very difficult to define my own style. i paint what i feel. sometimes it´s a surreal, creepy composition in grey tones or a bloody 3d stlye, and sometimes i paint colourful carackters or all fades together and i paint a creepy face with photorealistic 3d effects wiht a lot of colours. i don´t want to fix me on one kind of style. my life is on the WAY of the moment and so works my art, too.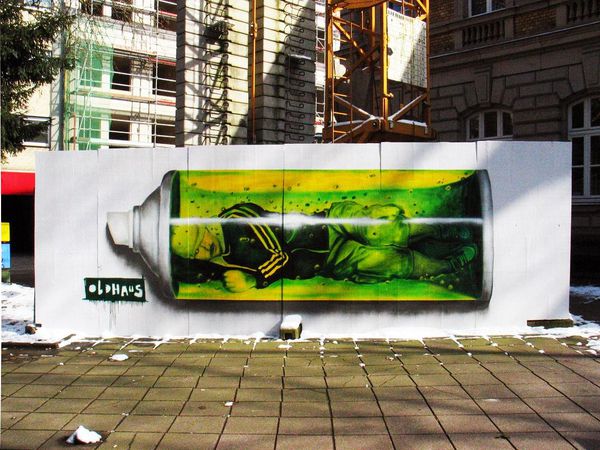 How do you perceive your career in local graffiti culture?

i´m not preceiving a career. i´m just painting. that´s all!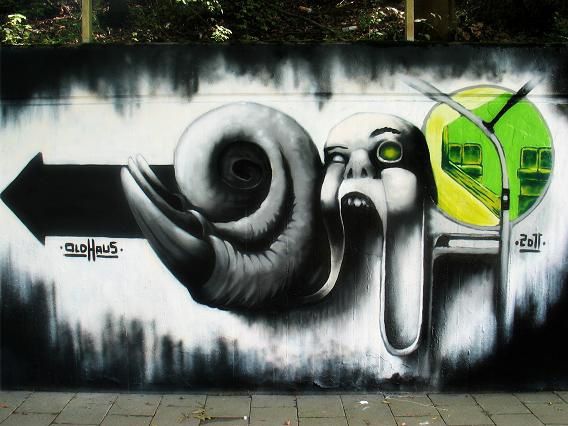 An important meeting that motivated your work?
an important meeting that motivated my work...
last year i was invited to an streetart/graffiti event in berlin, called artbase.
that was grateful. i realized in that moment, that my art is not only local. it motivated me to keep on rockin on my blogspot(www.oldhaus-production.blogspot.com) and to do more stuff but there is no special person or artist who motivated me. it´s a pool of persons. friends they call me to get on the wall when i´m tired! "

What is the role of graffiti in your life?

graffiti is not a role in my life. it´s my life. my friends, my day, my job, my passion.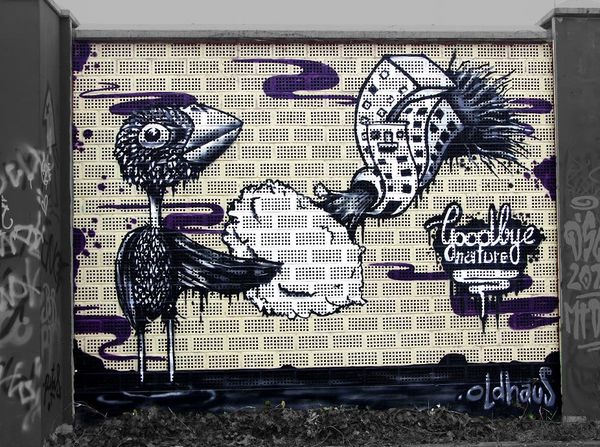 Your sources of inspiration?
i´m inspired by all around me. wehn i´m driving bus or train, i´m always sketching people and things i face in my book. songs and moods are ispiration.
but of course there are a lot of friends and artist which impaired my art. too many to count them...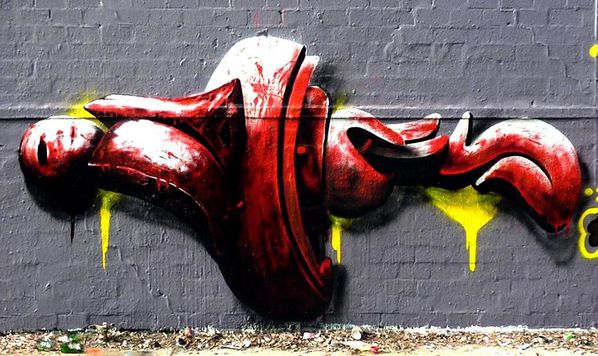 Dedications course?!
dedications to my fam, my crews, and the nature...
Thanks a lot!