Direction le Brazil à la découverte d'un graffeur bien sympa et avec un style à l'ancienne!!Il s'appelle WAGZ et il est en interview aujourd'hui!!
Your blaze (name graffiti)?
MY TAG NAME IS WAGZ
I am part of NOS TRINK CREW, a crew that studies and try to always multiplies hip hop art and culture in general.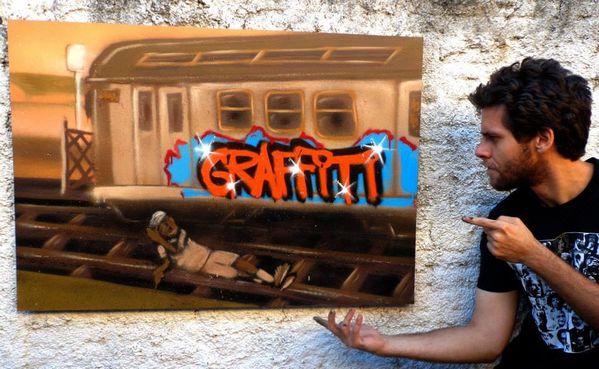 Your first graffiti (what year? Where? With that?)
My first graffiti was in 2001, on my bedroom's wall, with water-based ink. I writed my name in 3 collors and brush.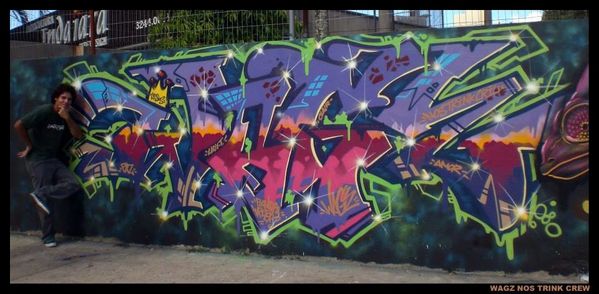 Why the graffiti as a form of expression?
I think that walls are like a public notepad. The graffiti is our "critic/creative pen" and it's up to you the meaning of your message to your public, your environment. As far as to make beauty, revitalize as to awake thoughts inside others.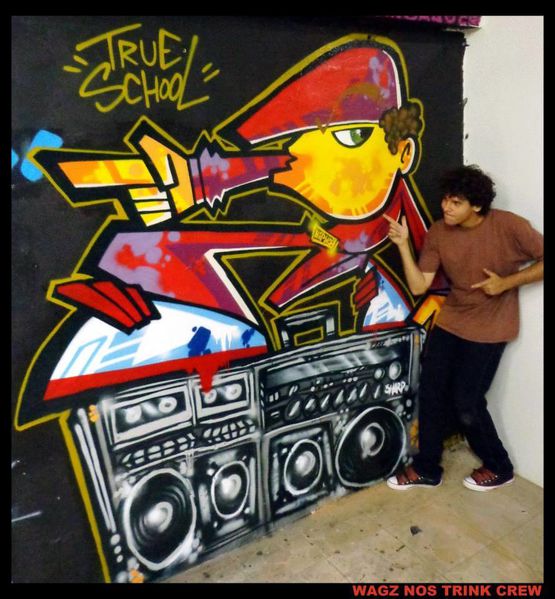 Where do you like most maked graffiti?
I don't have a place specifically, when I'm I have my material and I feel that the place demands my art, my Word, I do it. Independs of financial/cultural structure.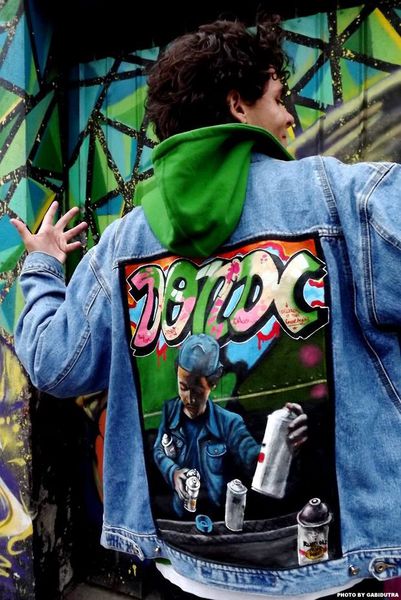 You're pretty focused on the letter? The characters? The color? The graphics? Forms?
I love all styles, I study them all. Nowadays I'm focused on graffiti at denim jackets. We can also be "Humans Subways Trains" and walk carrying our graffiti, our message, to everywhere we go.

How would you define your style?
I stand for preservation of graffiti origins on the NYC subways, between 70's and 80's. Try to understand the past, educate me and re-educate the present.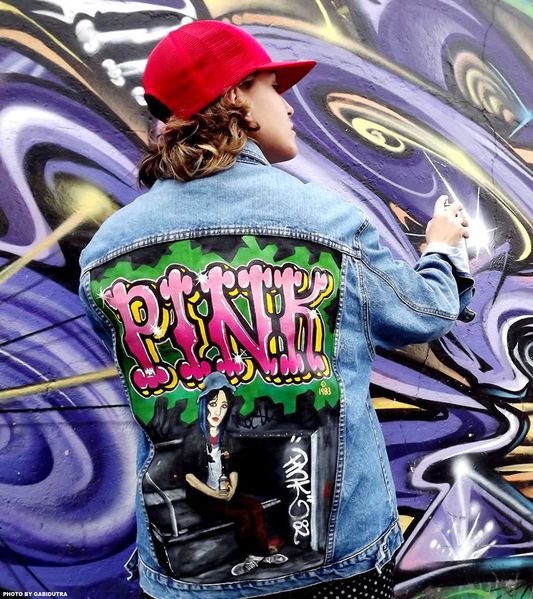 How do you perceive your career in local graffiti culture?
The city I live, has many awesome writers. Each one has a different argument, belief, style. What I live and stand for is the graffiti as essence of hip hop culture.
An important meeting that motivated your work?
I saw graffiti in my city and got interested in why people were making these and how, 'cause I wanted to learn very badly! Till this day that happened an event at a college in my city and some guys were doing graffiti, my mentors to be in action.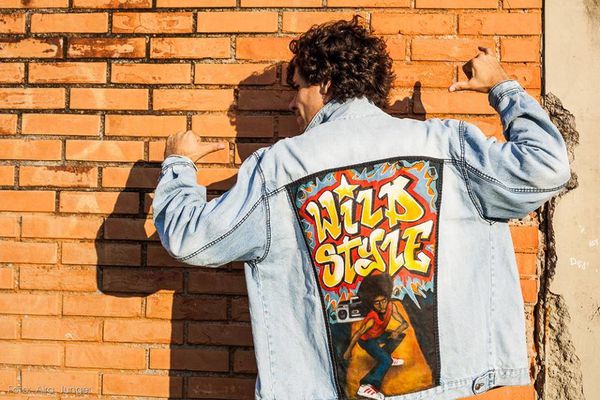 What is the role of graffiti in your life?
Graffiti was the way that God granted me to provide other directions (positive ones) for me and people around me. Hip hop culture, breaking and graffiti are my life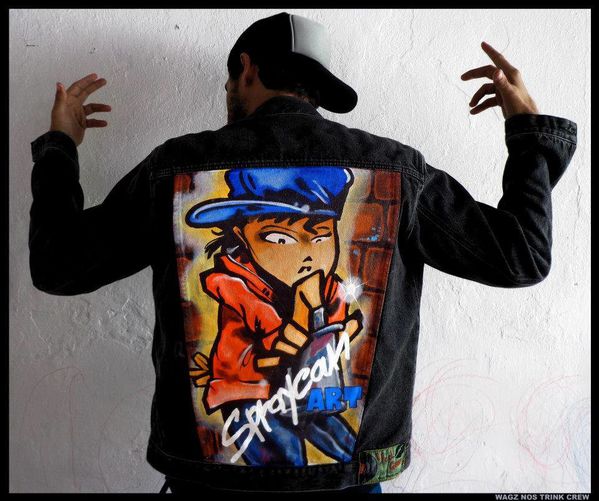 Your sources of inspiration?
The documentary, Style Wars, movies like Wild Style, Beat Street and the Book Subway Art.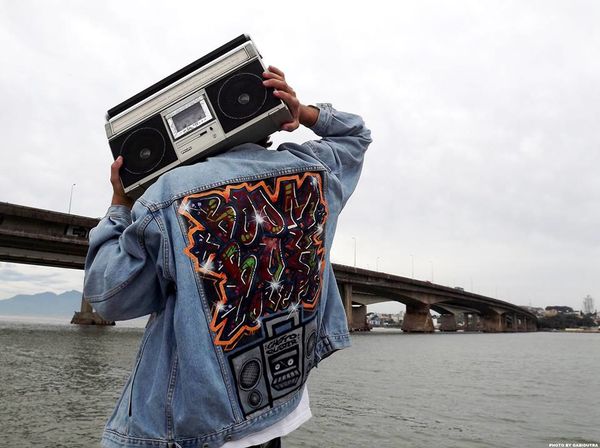 Dedications course?!
I thanks God, my family, friends, my crew, for provide me the blessed and joyful life that I have. Thanks to the IST team for the opportunity. Hip-Hop DON'T STOP! PEACE! WAGZ NOS TRINK CREW! FROM BRAZIL!