Un graffeur italien en interview aujourd'hui pour votre plaisir!!
Your blaze (name graffiti)?

My artist name is Thaf Bfa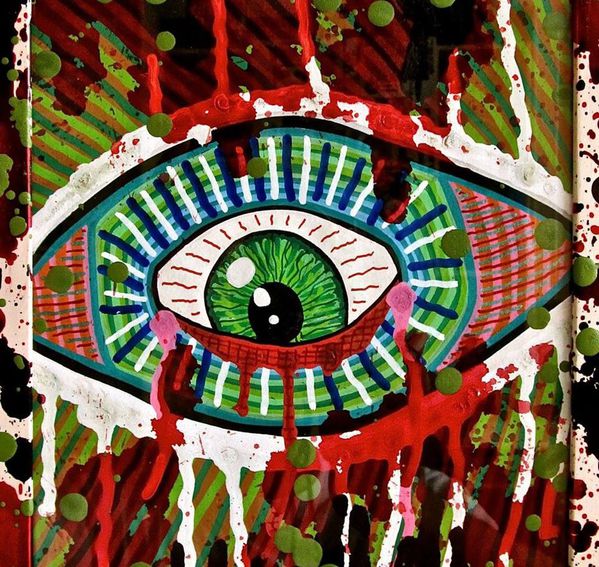 Your first graffiti (what year? Where?

I have done my first graffiti in year 2002 in Como (Italy). My cousin "Tilf & Blackwan" gave me my first spray can and in that moment my life has changed. I was very pleased.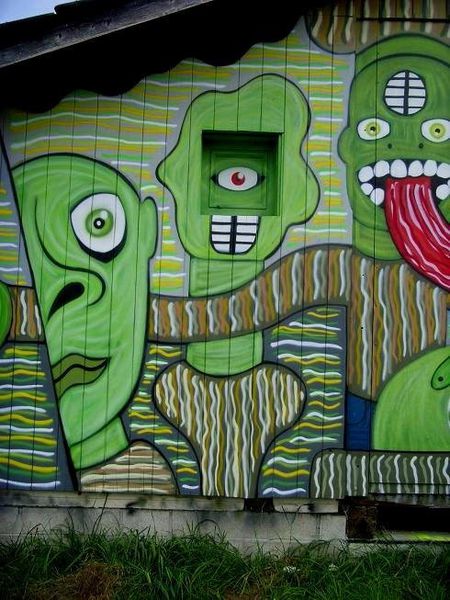 With that?)Why the graffiti as a form of expression?

Graffiti is the best way to express and to show your own world. You are completely free to decide what you want to do. You can try to apply on various techniques which suit you best. You just feel so free. No one can prohibit or prevent you from what you are doing. That is what makes life so important.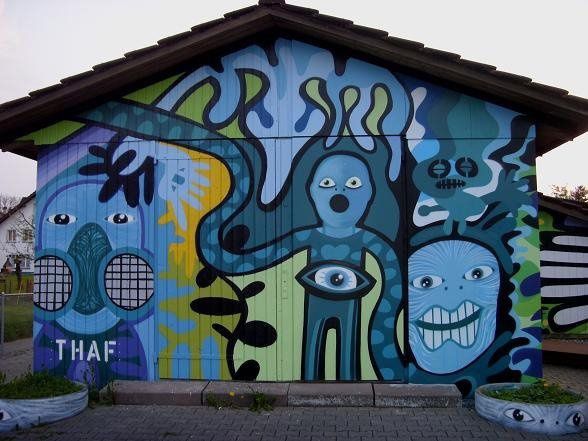 Where do you like most maked graffiti?

I prefer spraying in derelict areas or half-destroyed buildings. But today I am also pleased to paint on canvas and all kind of surfaces. Especially in winter I rather like to paint inside. It's just too cold and I'm more like a summer guy. In Summer I try to paint outside as much as possible. I also like to work on fucked up surfaces or trash like all kind of recycle materials that I can find. I love to use different techniques and experiment on all kind of surfaces.
5. I love the idea of colors and forms to transfer information. I find mixed media the most exciting, fun and the best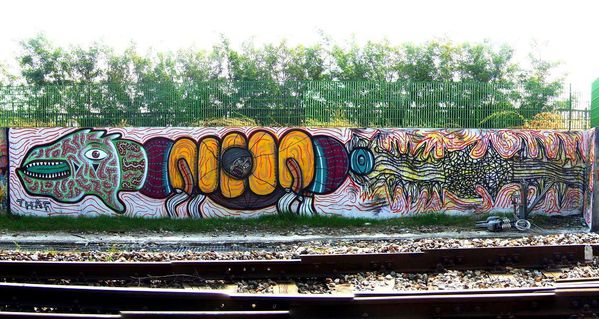 You're pretty focused on the letter? The characters? The color? The graphics? Forms?

way express things. Writing is just not my cup of tea.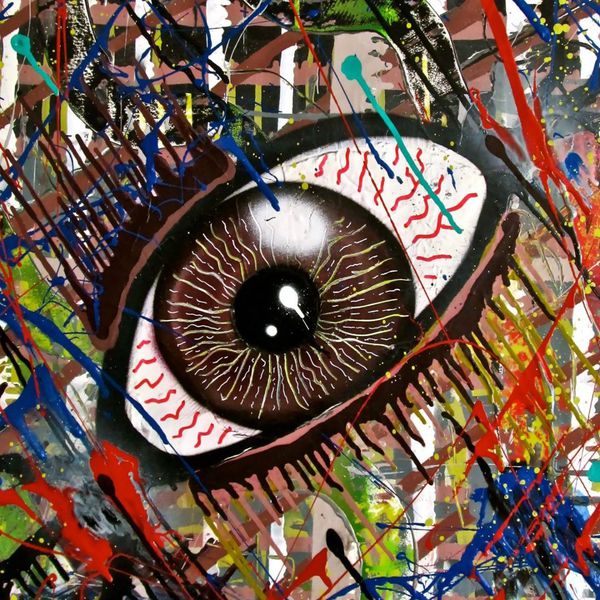 How would you define your style?

I define my style as a crazy, modern graffiti artist. My style is varied. It's like playing with colors, figures and form etc. I have developed two different styles which I combined them together. So I will never run out of ideas.
How do you perceive your career in local graffiti culture?

My career as a legalize graffiti artists rise and rise. I have got enough contracts to work on walls and canvas. At the moment I work as a painter to earn money to invest my private materials. Unfortunately my art is not possible for a living.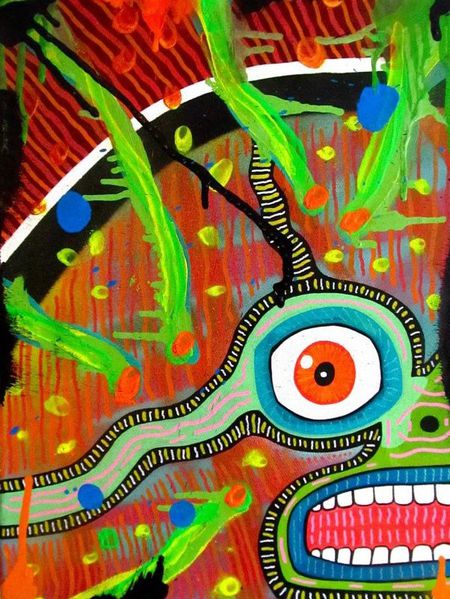 An important meeting that motivated your work?
My cousins "Tilf & Blackwan" got me into the world of Disegni Matti Team (Crazy, wild drawing team). Thank my cousins I have met so many famous and talented artists. They gave me a big motivation to get on my own world. Switzerland Newspaper Company had interviewed me about my work and a few days later it was in a newspaper. I was very astonished that they were interested about my art work, which gave me strengths to continue and not to stop for what I'm doing.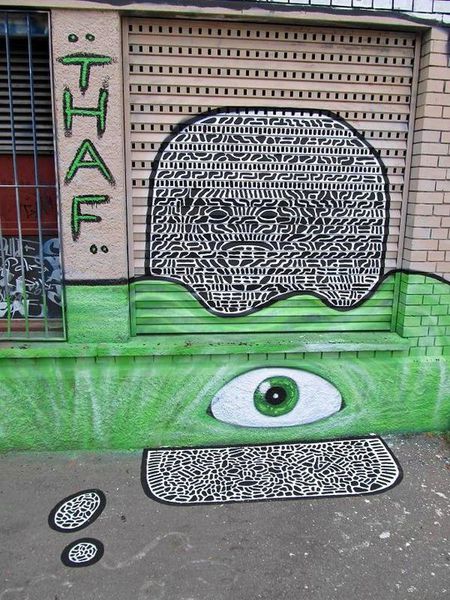 What is the role of graffiti in your life?

Graffiti has become one of the most important roles in my life. I feel so much happiness and joy. At the beginning it was just a hobby but now it has become my life style. I can't imagine myself living without being creative. It gives me a purpose life and I can tell the world that I exist. It's a feeling that only death can take away from me.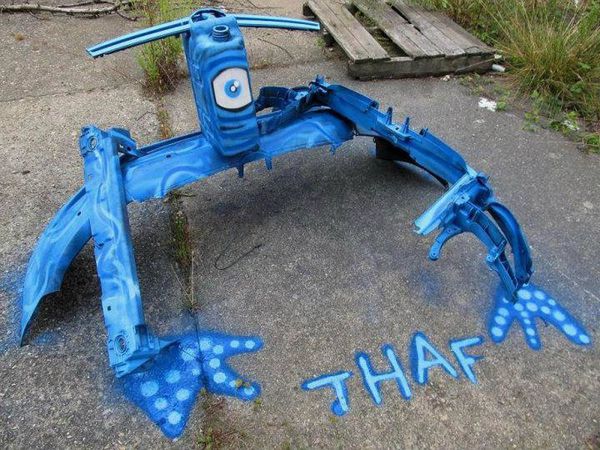 Your sources of inspiration?

My daily inspirations are nature, people, music and experience with drugs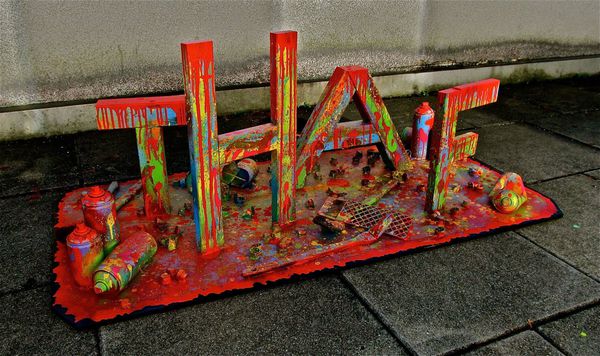 Dedications course?!
I would like to thank my cousins "Tilf & Blackwan" who have shown me the beautiful side of life and introduced me to this interview. Also the whole Disegni Matti Team and I would also like to thank my lovely family. They have always supported me and my girlfriend Claudia who is always behind me.
Thaf Bfa!