Direction hawaii à la découverte d'un rider aussi à l'aise qu'en prone qu'en DK!Il ride juste pour le plaisir et fait quelques compétitions mais juste pour le fun!J'ai la joie de vous présenter Mister Spearz!

Could you describe you in few line?
Awesomeness wrapped up in a bundle. naha well its pretty hard to sum my self up in a few lines.. but I'd say I'm pretty random..yah never know what your gonna get from me. haaha anyhow well I'm really grounded in God for a person at my age. I love bodyboarding & skateboarding, traveling, learning, exploring, the ocean & new zones, camping. living life to the fullest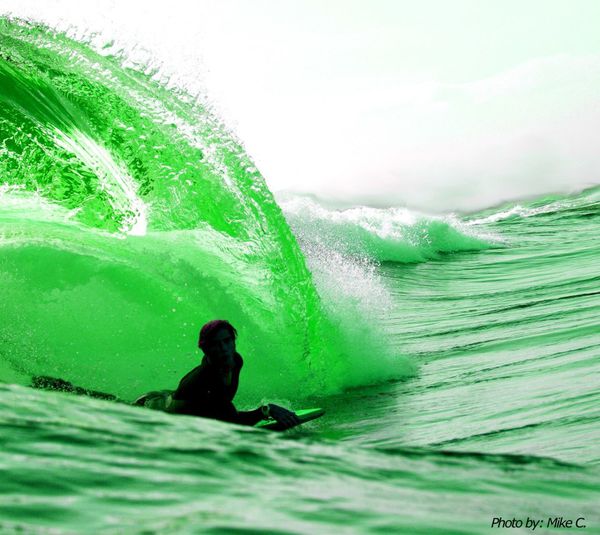 When did you started bodyboarding and why?What do you prefer in bodyboarding! prone or Drop knee and Why?
I started bodyboarding seriously when I was about 12 years old. My 2 older brothers & there friends were heavy into it and being the younger bro I tagged along them so I sort of just fell into it & been in love with bodyboarding ever since. And the reason I bodyboard ? so many reasons... but I would have to say because feelings it brings to me is amazing & feel that I truly have found my passion in life, my destiny.. and I dont really prefer either D.k. or Prone over another to be honest. Yah I love doing both actually.. I even standup a little now & then. I feel also that being able to Dk & prone helps you alot .. having the option to do which one when it is needed for different situations & makes you as a rider more versatile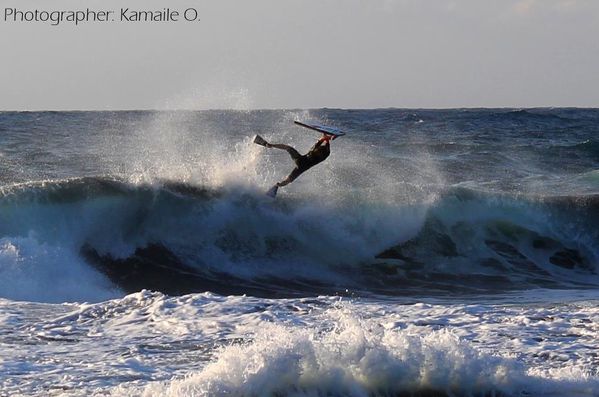 Where do you live ! is it a good place?
Forsure.. yah it is. and I was born & raised In Hawaii ''aka'' " the big island". yaha so not much to explain there haha. but yah lots of rugged reef coast & slab type waves... but we also have other lots of variety of waves and terrains.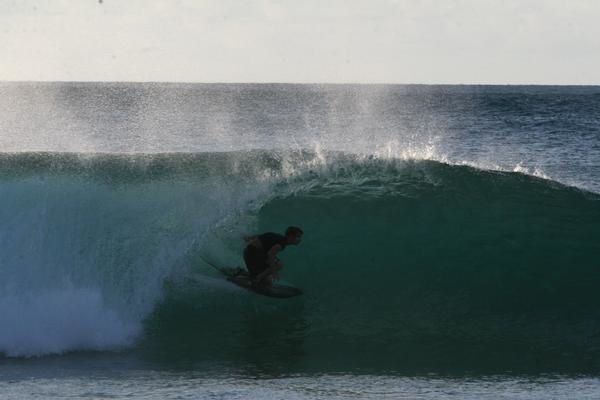 What is your best result in contest?
Ive won first a few times in local contest's here at my homebreak Kawa. & just recently are team won 2nd place in the Dk wars, which featured Myself, Jimmy hutaff & my two older brothers and I also got 3rd for Solo in Dk wars once before. but other then that I havent really competed much. yah hopefully that will change soon.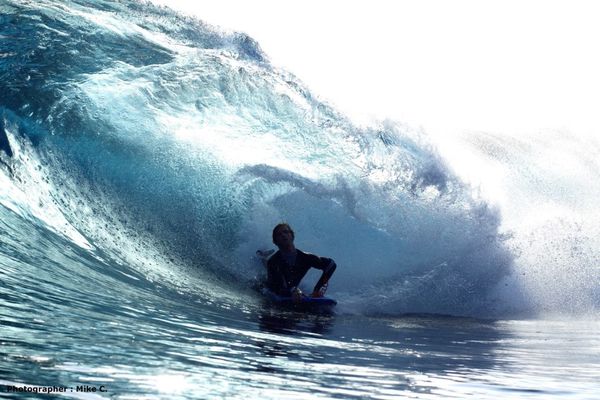 What is the craziest meal that you eat during a surf trip?
haha hmm ... I'd have to say cheeseburger from Mcdonalds. lol yah once at the end of a trip I was all out of money so I scraped together a bunch of pennies from micah mcmullin and my bros.. had just enough to buy me 1 cheeseburger. it was so super classic lol never forget it.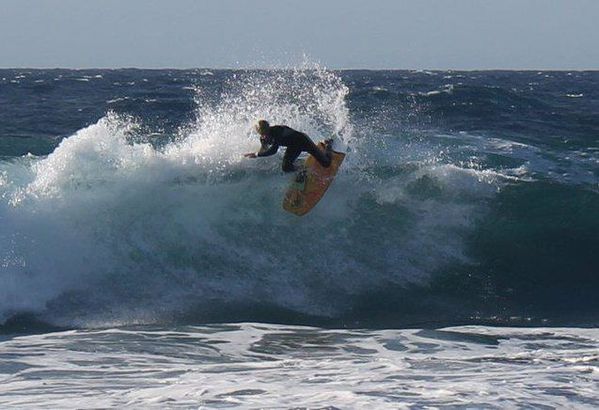 Do you often ride skateboards?
yes.. I street skate and use to be into bombing hills but had a bad wipe out when i was younger so I stopped., but nothing real serious now days.. I just skate street & vert a bit... but thats only when the waves are flat usually or I'm feeling like it.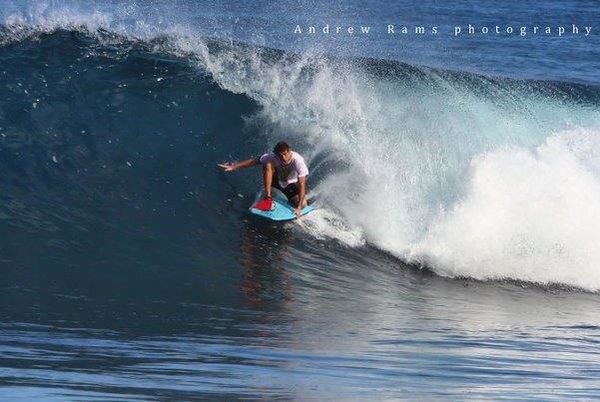 Island Slalom Tour is a series of skateboarding contests on tiny french islands where nobody has ever skated! We are as Captain cook at Hawaii in 1600! Except we have now motor boats and concrete roads... What do you think about this?
thats super sick for the youth & feel like more places that are desolet like that should evolve & be involved in such epic sports as skateboarding its self, and not to mention bodyboarding. forsure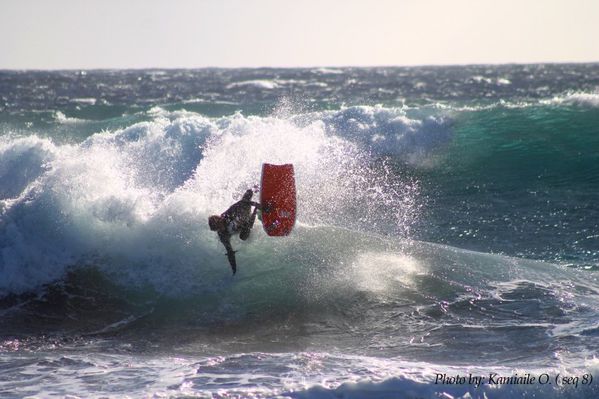 What is your biggest Wipe Out?
Was at this spot on the North shore of Kauai when i was about 18. dropped into a solid 10fter and caught my rail at the bottom of the scoop & I ended getting sucked straight up the bowl & over the falls. was followed by a pretty mean hold down as well.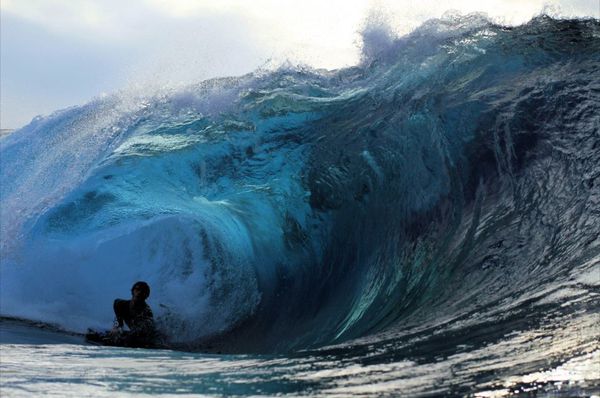 One morning, you wake up ,You arrive in your kitchen and suddenly,you see a genius in wetsuit! He say:" Hey Andre, I can offer you 2 magic gifts if you give me a bottle of milk! What do you say?
haha get lost Hocus pocus & go milk a cow. haha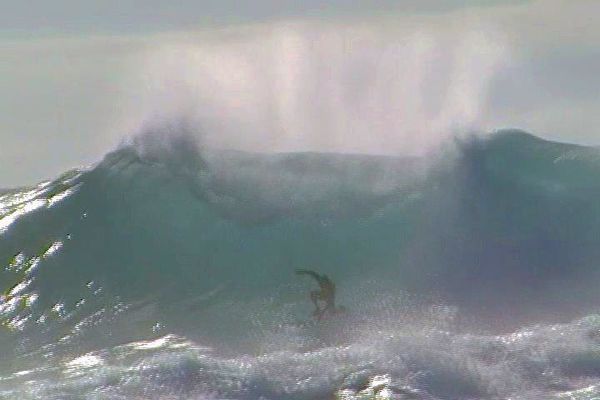 If you had the choice between these situations:
A surf-Trip 9 months in Belgium
A domino-course of 3 weeks at Loudeac town in brittany
http://www.deltajeux.com/Jeux-de-domino.html
Locking-24h in a cage with a gorilla a bit edgy.
Which you choose and why?
I'd have to say the 9 month surf trip in belgium. just because I love to travel and never been to europe. and I can imagine there must be a unique scenic coast.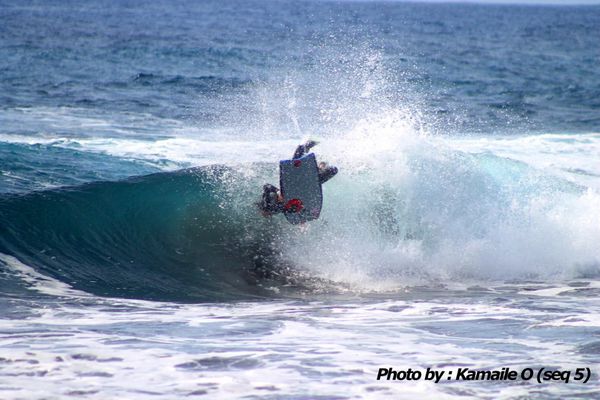 How would you define a good session ?
every session is a good session in my opinion. but I have to really say, when you come in and your happy with yourself & your riding. thats all that matters.

What do you think about annaelle challenge,IBA event?You will come?
I think its super sick that there holding a special event there & good for France and the promoting of Bodyboarding. and I would love love love to compete & be there but as of right now I'm very buisy with work & I probably will not be attending.

Do you have sponsors?
Yes. I've been riding for Custom X bodyboards, stickybumps wax, 662 Mob, Born & raised cloth for the past 6 years. and recently just picked up another boogie/ skate cloth sponsor called "illest".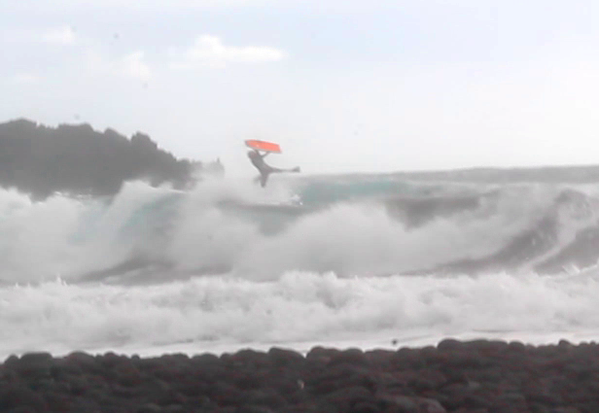 A last Word ?
Just want to say thank you for the publicity & for the interview. I really appreciate the oppurtunity & nice to see more promotion of Bodyboarding coming from around the world. Too epic. Mahalo & Aloha!

More hawaians riders on the blog Island Slalom Tour!!
---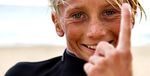 Tanner McDaniel est un jeune bodyboardeur hawaien qui a réussi à être le lus jeune rider de l'histoire à se qualifier pour le main event du Pipe Pro 2012 à Hawaii! Lors de sa série, son caddi était Mike Stewart!On revient avec lui sur cet exploit! Hy Tanner !I Am happy to take news about you […]
---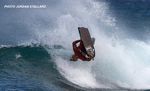 Kona est un bodyboarder hawaien plein d'energie et d'humour qui s'est bien pris au jeu de l'interview! When and where did you arrive on earth? Sept.30th 1987 Maui memorial hospital! Stoked! Could you describe you in few line? Ready to live!!! When did you discover bodyboarding and in wich spot? […]
---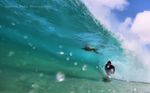 o Kahekili Labatte est un jeune bodyboarder qui suit le tour US! il nous vient de l'île de Maui et envoie de la semoule de canistrelli! When and where did you arrive on earth? I was born Jan 2, 1995. In Maui, HI at the Maui War Memorial Hospital. Could you describe you in few lines? Funny, […]
---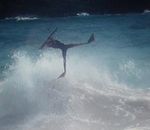 Tanner Mcdaniel est champion US en moins de 12 ans et il envoie déjà du solide!Il pratique aussi le skate mais préfère être dans l'eau avec son bodyboard! When and where did you arrive on earth? February 28,1999 Could you describe you in few line? Motivated When did you discover bodyboarding? I […]
---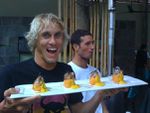 Jeff Hubbard est double champion du monde de bodyboard,a gagné 3 fois à Pipe!!il vient d'Hawaii! C'est un rider qui est connu pour avoir un gros smile,il aime les voyages,les rencontres,les bons repas entre amis,les gros tubes! When and where did you arrive on earth? @honolulu hawaii 3 decades […]
---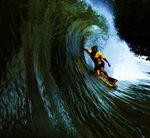 Adam Bice est un jeune bodyboarder de l'île d'oahu à Hawaii qui s'est lancé sur le tour Pro cette année!Il envoie des airs,il est drôle et aime les voyages! Hy my friend!When and where did you arrive on earth? February 3,1985 in Waipahu,Hawaii
---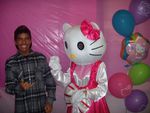 Nic Drose est une jeune bodyboarder de l'île de Maui qui surfe régulièrement avec Jacob Romero! Il assure à bloc,envoie des airs dans tous les sens et il a l'aloha spirit en lui.Nic devient aussi reporter pour le blog de l island slalom tour et nous enverra des reports de sessions de l'île de […]
---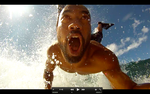 Jacob Romero est un bodyboarder pro de l'île de Maui qui est bien cool! Jacob est un bon tuberider et aussi un très bon pêcheur! Il se confie au blog IST! When and where did you arrive ON earth? I was born on October 1, 1985 in Hawaii on the island of Maui. When did you started surfing? I […]
---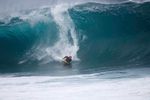 · Jacob VanderVelde est un bodyboarder d'Hawai connu pour charger du gros Pipeline, il pratique aussi le bodyboard tandem avec sa fille et se cale des bons tubes! Quand les conditions sont plus grasses, il va sur le north Shore pour envoyer du gros! Nous avons le plaisir de vous présenter ce […]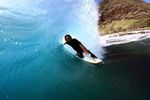 Allons faire un tour à Honolulu pour découvrir un free bodyboarder qui est aussi bon en drop qu'en prone!Colin est un rider ouvert avec un bon esprit bien cool! Et il a pris le temps de répondre à une interview cool!! Could you describe you in few line?When did you started bodyboarding and why? […]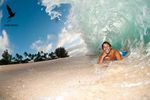 Dave est un bodyboarder hawaien qui a fait de belles perfs en 2011 sur le tour! Il aime les bonnes vagues,faire du camping,les girafes et son île d'Hawaii! Could you describe you in few line? My name is David Phillips but a lot of people call me DPhil. I was born and raised in the great islands […]