Direction les Azores à la découverte d'un rider qui s'est fait remarquer lors de l'épreuve GQS de sao miguel!!Il s'appelle Sergio et il est en interview exclusif sur le site de l'Island Slalom tour!
Could you describe you in few line?
Hello, I am Sérgio Rego, I live in São Miguel Azores and I love to practise Bodyboarding, even, I work in Azores Bodyboard Academy project


When did you started bodyboarding and why?
I started, when a good day of waves broke on the beach I was seeing my friends ripping and this aparked interest and I pick a piece of wood that I found their and here I was, :D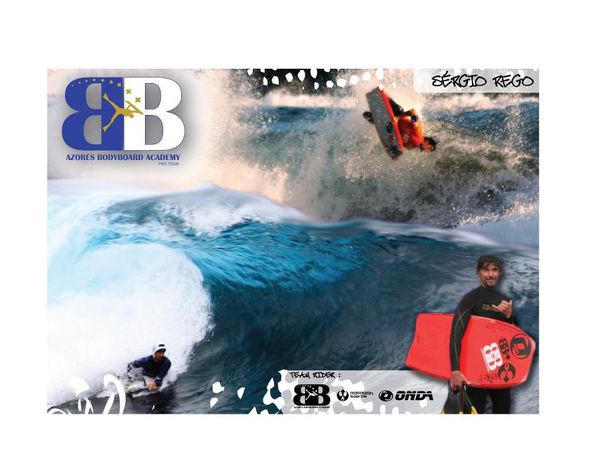 What do you prefer in bodyboarding! prone or Drop knee and Why?
I Prefer Prone (99,9999%) cause is much more radical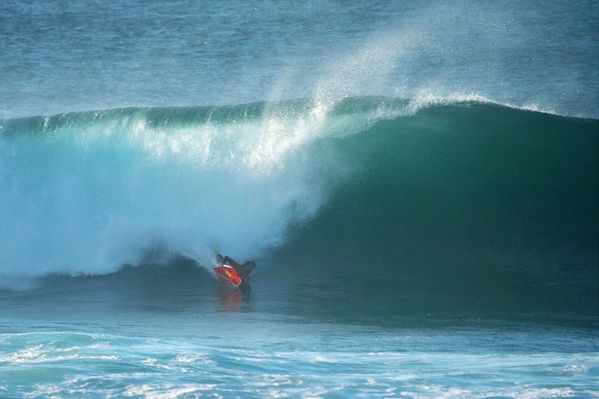 ph. Carlos Duarte


Where do you live! is it a good place?
I leave in Azores, it´s a archipelago of nine beautifull islands and I leave in the bigger one, São Miguel.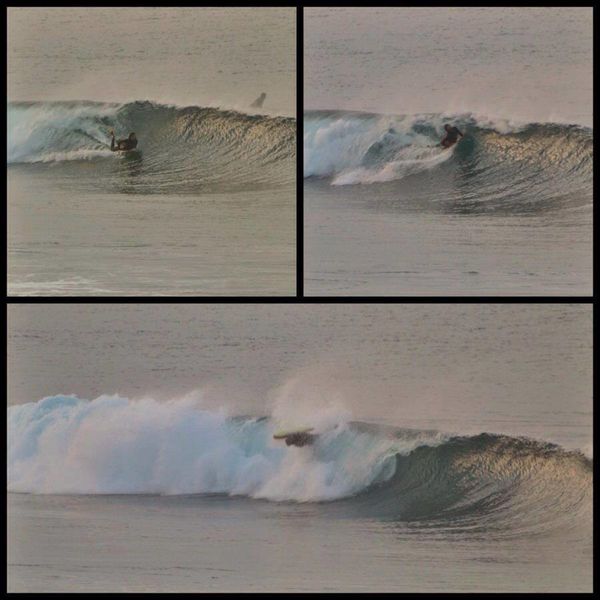 Alexandre Pereira photography

What is your best result in contest?
Well, I started to do competitions to develop my know-how as atlhete and coach, I like contest, also, but the best result with more impact was in Azores Islands Bodyboarding Festival 2011 GQS, National and mundial Contest, I won the wild card in the national contest to entry mundial contest, cause having been the best azorean in the contest (4º finals).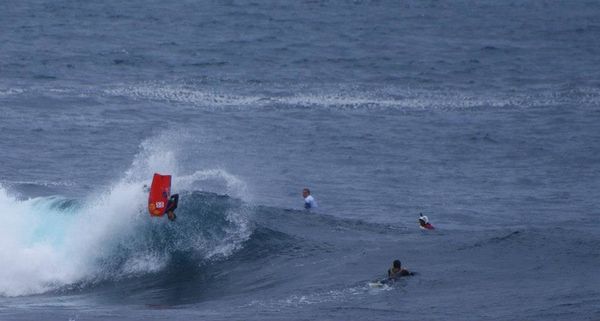 Alexandre Pereira photography


What is the craziest meal that you eat during a surf trip?
I don't remember in this experience, I usually eat everything normal.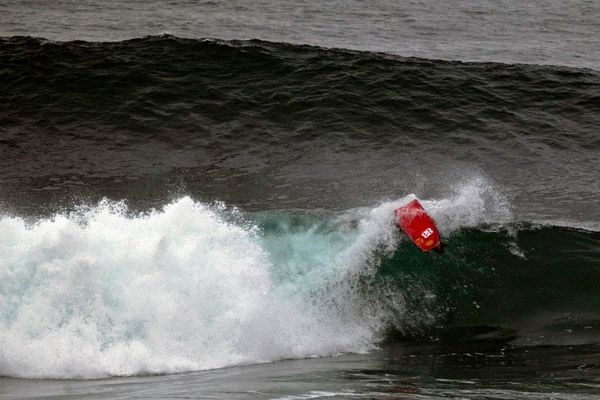 Do you often ride skateboards?
Yes sometimes to fun, but I was more young I usually ride skateboards with my Bodyboarding friends in the half pipe made from us, was very nice to pass the time before going surfing on the right time
ph. Carlos Duarte


Island Slalom Tour is a series of skateboarding contests on tiny french islands where nobody has ever skated! We are as Captain cook at Hawaii in 1600! Except we have now motor boats and concrete roads... What do you think about this?
Oh i know, the explorer navigator. We are by nature explorers, Wooow this movement is a crazy and amazind idea, life for fun to feel alive.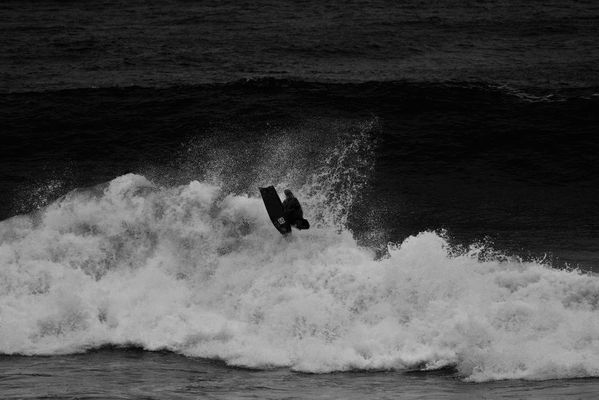 Rui Soares // Photography.

What is your biggest Wipe Out?
Was In Areais St.Bárbara in 1997, the Bodyboard broken and tha'ts ok, was fun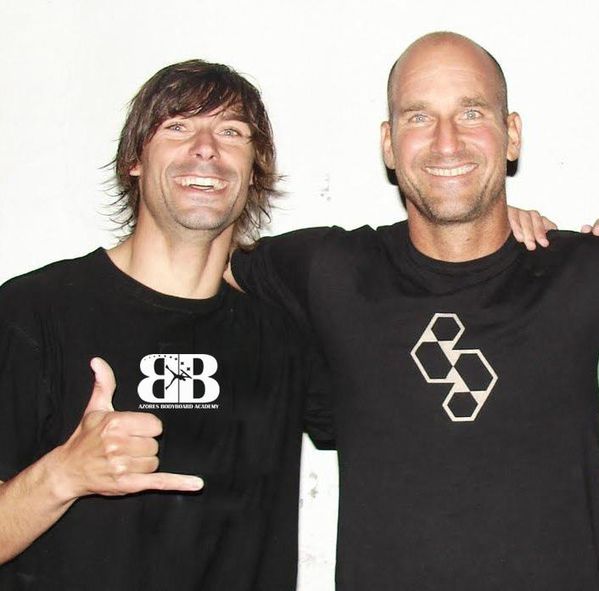 One morning, you wake up ,You arrive in your kitchen and suddenly,you see a genius in wetsuit! He say:" Hey , I can offer you 2 magic gifts if you give me a bottle of milk! What do you say?

Hahahaha… a crazy idea, yes it's imagination in woks… hahahahaa


If you had the choice between these situations: A surf-Trip 9 months in Belgium A domino-course of 3 weeks at Loudeac town in brittanyhttp://www.deltajeux.com/Jeux-de-domino.html Locking-24h in a cage with a gorilla a bit edgy. Which you choose and why?
A surf-trip 9 mouths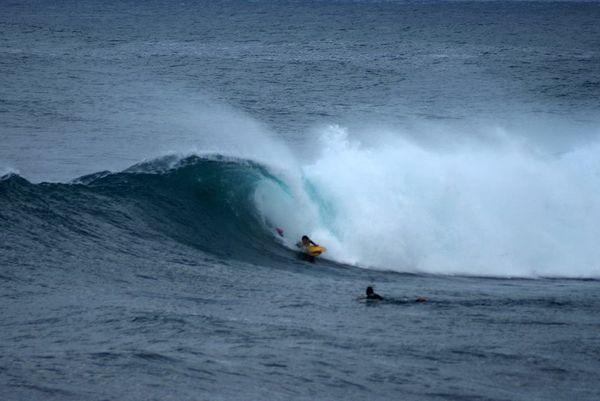 ph. Inês Silva


How would you define a good session ?


Good waves, good weather, good vibes inside me and all around me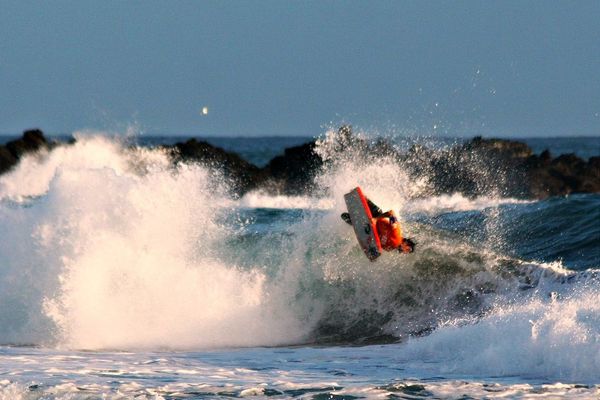 Ph. Carlos Duarte
Do you have sponsors?


Yes, Azores Bodyboard Academy, Onda Wetsuits, RefreshBoards na SeaSpecs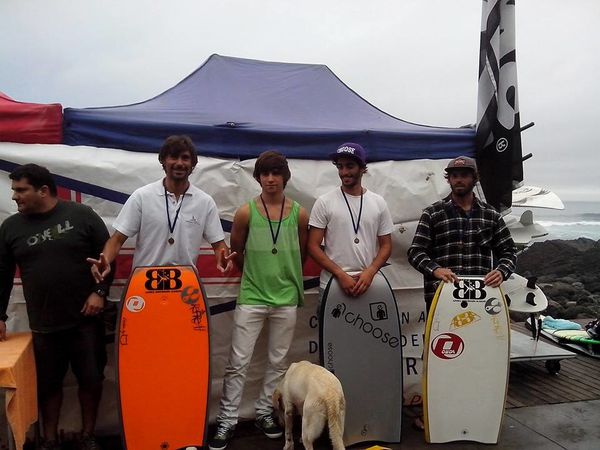 A last Word ?
Live and Keep happiness
https://www.facebook.com/#!/pages/S%C3%A9rgio-Rego/472462816142469
Et découvrez d'autres grands riders!
Interview Ben Player, World Champion 2005 and 2007
Interview Amaury Laverhne , Champion du Monde 2010
Interview Cesar Bauer , IBA DKWT World Champion 2010
Interview Andre Botha , World Champion 1997 et 1998

Interview Jeff Hubbard, double champion du monde de bodyboard
Interview Manny Vargas, IBA Live webcast commentator!
Interview Manuel Centeno, Champion du monde et d'europe 2006
Interview Tanner Mcdaniel,US bodyboad champion -12 ans
Interview Alan Munoz, Bodyboarder pro from chilie!
Interview Jacob Romero, Bodyboarder Pro de Mauii
Interview Pierre Louis Costes (PLC)
Interview Jipé Riou, Bodyboarder breton