Continuons notre tour du monde du kneeboard!Là on part au soleil dans l'archipel des maldives à la découverte d'un grand passionné de kneeboard et l'un des meilleurs des maldives!
Could you describe you in few line?
I'm a 37yr old kneelo from Male', the capital of Maldives. I have two wives and a kid. No wait! I have a wife and two kids. I used to be a surf guide but now work as a composer/sound designer.
When did you started kneeboard and why?
I started kneeboarding in Feb 2011. I'd been bodyboarding for about 18 years but was getting bored when I saw a clip of George Greenough on youtube. Google led me to KSUSA and Legless.tv where I got some idea of what's what and who's who in kneeboarding. A mate found a banged up "Drift" kneeboard, on a surf charter boat he worked on, and gave it to me. It's quite amazing how it all worked out since I hadn't even seen a kneeboard in more than a decade but within six months of me wanting to ride one, I was on one.

Where do you live?! is it a good place?
I live on an island called Male'. It's a good place because my island is only about 4 sqkm, which means I'm never too far from the ocean and the surf. It's bad because it's the capital city and about 100,000 people live on this tiny island. It's claustrophobic unless you're out in the ocean.

What do you like in kneeboard
Everything! I like the difference (from bodyboarding) of having my body completely out of the water but still being low and having the ability to pull in easily. And turning on a rail! The high lines, the speed. I especially like being so close to the water while turning and going fast. And chicks dig kneeboarders.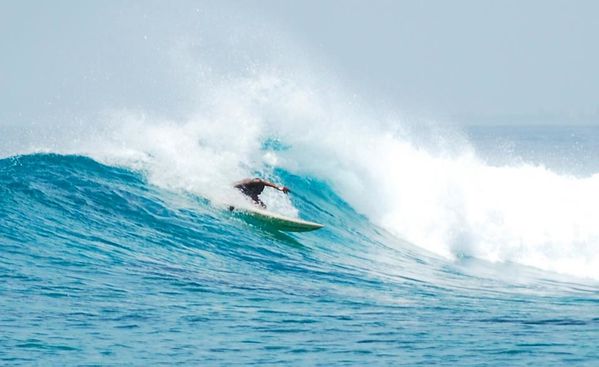 Island Slalom Tour is a series of skateboarding contests on tiny french islands where nobody has ever skated! We are as Captain cook at Hawaii in 1600! Except we have now motor boats and concrete roads... What do you think about this?
Awesome! It connects people and it'll give the kids something new and positive. But keep in mind what happened to Captain Cook in Hawaii, eh.
Here's a little skateboarding story: One of my mates (a surfer) just came back from India after spending a couple of months there and he happened to hang out and skate with some European skaters who were building a DIY skatepark. He came home, got permission from the Male' City Council, rounded up some mates (all surfers) and with funding from well wishers, he started building the first skate park in this country. It's a small area and there's still work going on but the "1st phase" is done and kids are skating on it. It hasn't even been a month since the completion of the first ramp. He's also a pioneer, like you.

Describe your biggest Wipe Out!
I slipped and fell in the bathroom once.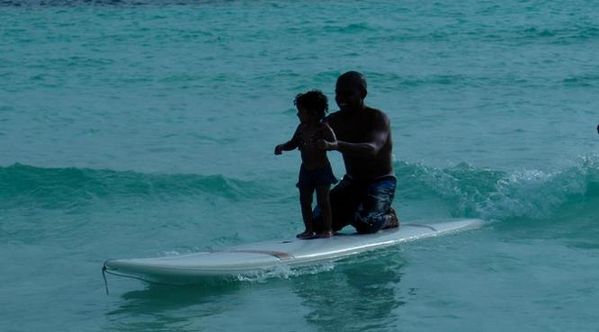 One morning, you wake up ,You arrive in your kitchen and suddenly,you see a genius in wetsuit! He say:" Hey Darren, I can offer you 2 magic gifts! What do you want?
I'll pretend to be Darren and ask for wings and gills.

How would you define a good session ?
When I come out of the water smiling.

If you were stranded on a desert island in iroise sea that already has a plentiful resource of skateboarding what three things would you bring?
I don't skate so I'll take one of my skater buddies, my kneeboard and my make-up set.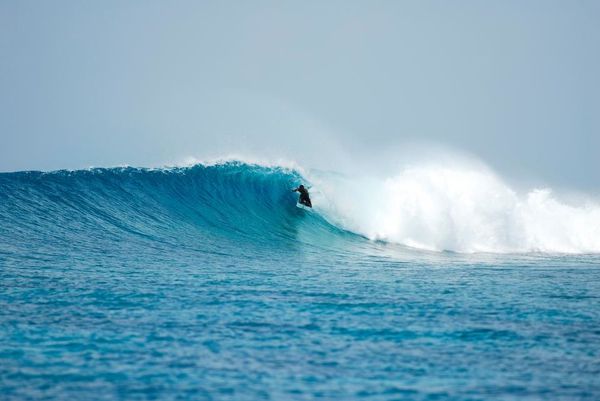 In which town in the world would you dream to go riding with yout kneeboard?
I'd like to go to Portugal.

Who is the best rider in the world for you?
No idea who the "best" is but Farrer, Gigs, Chayne, Albert Munoz, Mike Stewart, Mark Cunningham, Laird, Dorian, Clay Marzo, JJF, Slater, Parko, Fanning, Tudor, Rasta, Reynolds... are all amazing riders

You make stand up now!!What is different with kneeboard?
The waves seem smaller when standing up and I feel a bit out of flow. But then again, I suck at stand up surfing.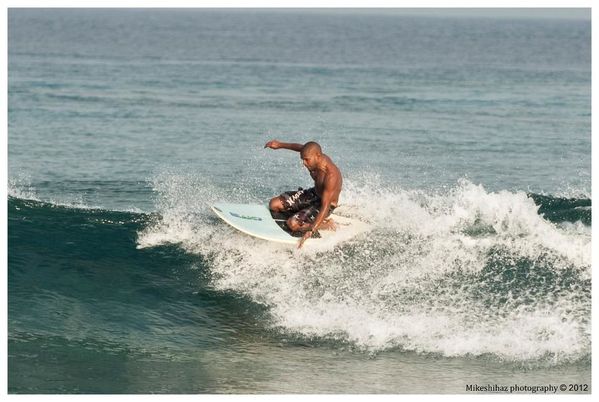 Do you have sponsors?
No but I'd like one. Maybe from a tooth pick company.
A last Word ?
SHOCKED that someone wanted to interview me. Thanks heaps!