Partons à la découverte d'un graffeur passionné du Brazil que j'ai le plaisir de vous présenter à travers une petite interview!
Your blaze (name graffiti)?
My tag is Raiz. I'm part of AIR crew from Manaus, Amazonas.
Your first graffiti (what year? Where? With that?)
My first graffiti was in my bedroom's wall in 2007. I painted my name with 3 spray cans left over from a school project.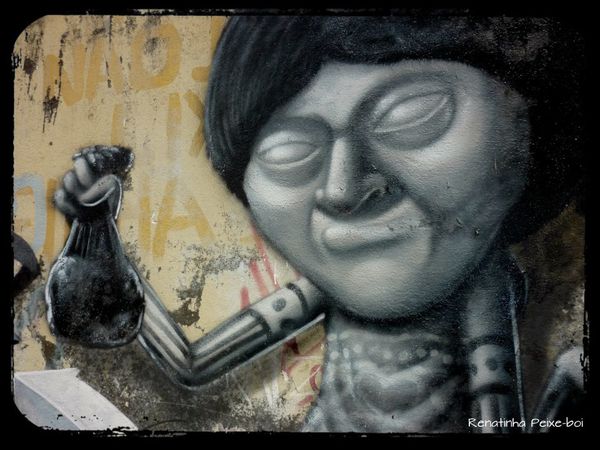 Why the graffiti as a form of expression?
Graffiti takes me to paint in unusual places such as a favela or a luxury apartment, and paint what I feel the need to share with others.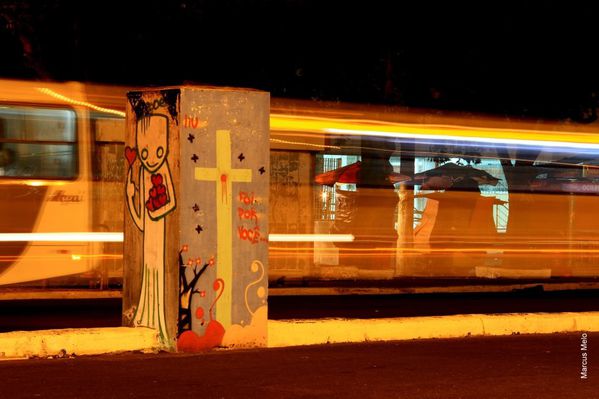 Where do you like most maked graffiti?
I paint where I feel the urge to paint, regardless of the place.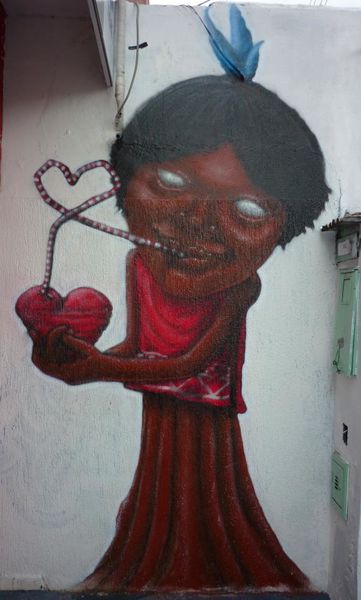 You're pretty focused on the letter? The characters? The color? The graphics? Forms?
I'm focused in characters, it's the way that I use to share my message. Soon people identify that my character is a tree and they deepe in the idea.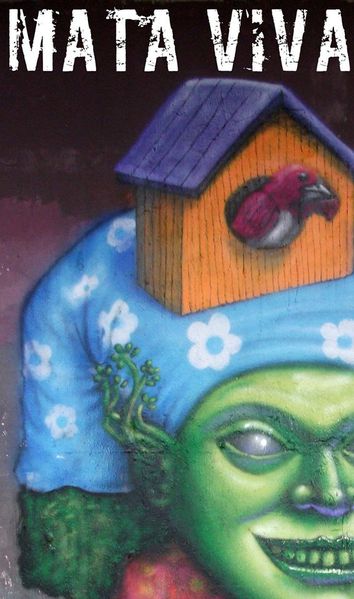 How would you define your style?
My style is based on my experience. I was raised in a village in the Amazon rainforest, in the Waimiri Atroari indigenous reserves, I had much contact with wildlife, plants and trees. 4 years ago I moved to the city and I identified with the Rastafari, e I believe Jah ascended in me the desire to plant trees in concrete.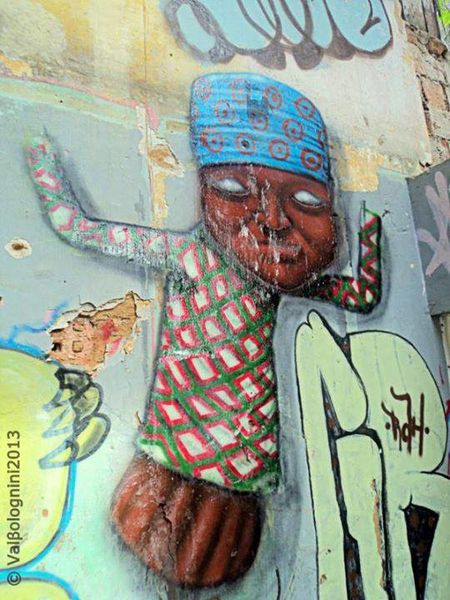 How do you perceive your career in local graffiti culture?
There are many very good graffiti writers in my city. The states of the region north of the country has a scene of graffiti and pixação quite unique. Also get involved with other cultural movements and teach at workshops graffiti, which I take to raise awareness of the relationship with the environment in which we live.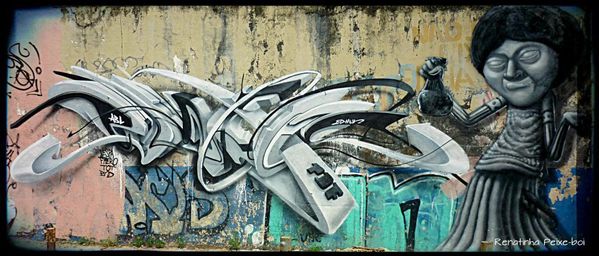 An important meeting that motivated your work?
The graffiti is motivating me every step of this journey.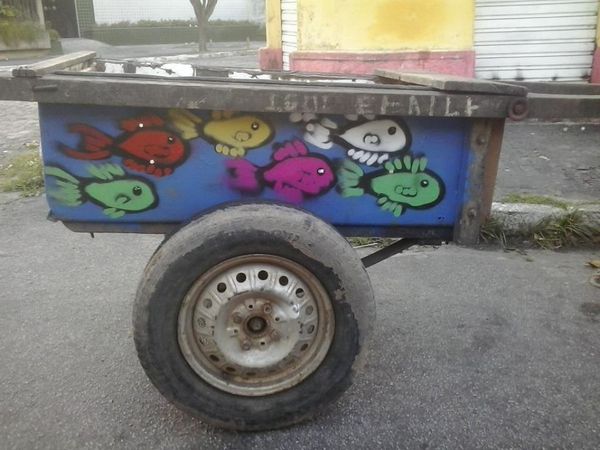 What is the role of graffiti in your life?
The graffiti was the way that Jah arranged for me to survive in Babylonia and talk to othersabout have access to good information and so on.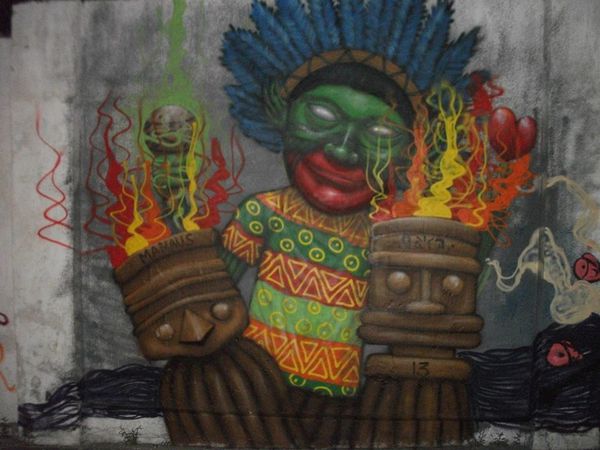 Your sources of inspiration?
RastafarI, Nature .... Indian tribes, trees, animals, plants, present and past of the environment.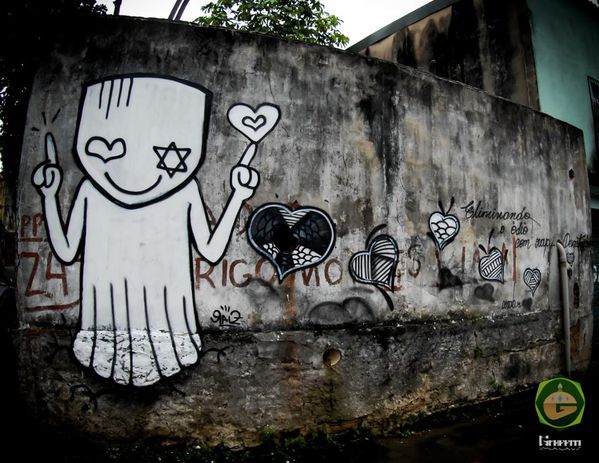 Dedication s course?
Give thanks to Almighty Jah for life and health. All love to Renata Peixe-boi, my family, my crew, Arab, all brothers and sisters. Thanks to Charly and Ist for the opportunitty. Jah Rastafari save! Graffiti save! Art save! Emancipate yourselfs from all slavery. Bless.
https://www.facebook.com/#!/raiz.campos
www.galeriamazonia.net/rai-campos
www.flickr.com/photos/raiz_air
raicampos@gmail.com