Direction la Californie à la découverte d'un skateur Pro que j'ai découvert sur une vidéo de boardslide de folie!!Aujourd'hui,il est sur le site de l Island Slalom Tour en interview!!!
Could you describe you in few line?
Well my names Oscar Meza,I'm 21 years old. I'm from Los Angeles CA where the grass is always green! I'm just another lost sole on this planet trying to stay happy.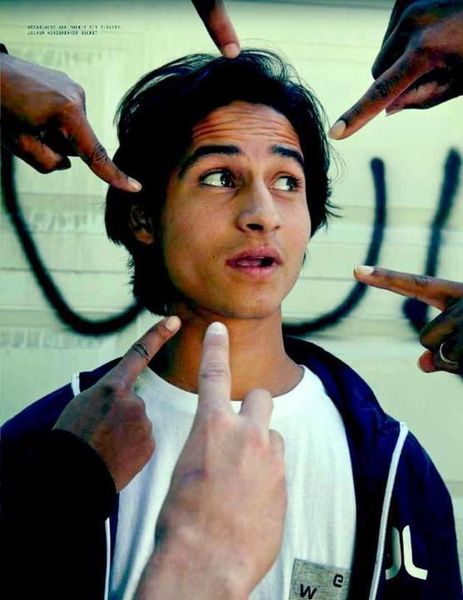 When did you started Skateboarding and why?
I started skating at the age of 10,my older brother skated so he would always sit my younger and I and push us around so it elevated from that to actually wanting to ride it and well the journey began.

What do you prefer in skateboarding! bowl/street?
I grew up skating the streets so definitely street skating. But bowl skating is dope too.
Where do you live ! is it a good place?
I live a little south of downtown LA and it isn't the greatest place but it is why it is.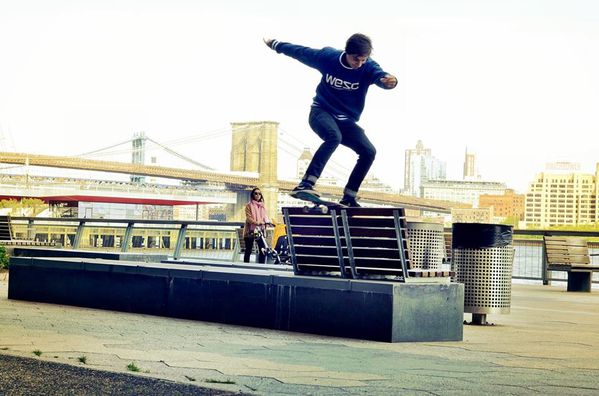 What is your favourite rider?
Too many beast out there to just have a favorite skater if that's what you're asking
What is your best result in contest?
I suck at contest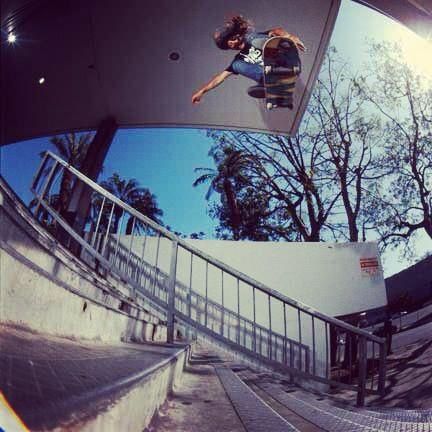 What is the craziest meal that you eat during a surf trip?
I don't take surf trips...
Do you have sponsors?
Gonna skip a few of those questions.
I ride for Flip Skateboards,WESC,Nike sb, Destructo Trucks,Elm co, MainLine SkateShop,Monster EnergyDrink,Mob Grip,Kogi BBQ ,and Autobahn Wheels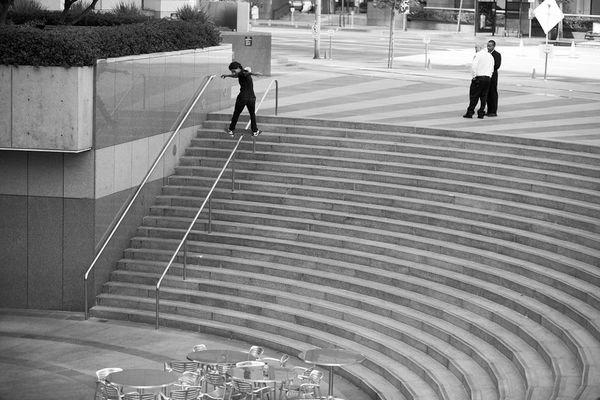 A last Word!
KEEP THE SHREDDING ALIVE KIDS!!!!!
Et retrouvez sur le site Island Slalom Tour des interviews de Pros et amateurs!
Marc Haziza, Skateur pro en Interview!
Interview Derek Fukuhara , Pro Skateur

Interview Dias Christophe Sampaio, Skateur Pro
Interview Vincent Milou , Champion de France Espoirs en Street 2012
Interview Cyril Jubin, Vice Champion de france street 2012
Interview Samu Karvonen, Pro skater
Interview Stephan Boussac,skateur de Marseille
Interview Wissem Bensalem, Internationnal Pro Rider RADGOLL Shop!
Interview Max Renaud , Skateur Pro du team PW skateshop!
Interview Andréa Dupré, Skateur de Bordeaux
Interview Gerald Deloye,Skateur, Graphiste,Réalisateur de courts métrages...
Interview Benjamin Garcia, Skateur de Bordeaux
Interview Joseph Garbaccio,Skateur du Havre
Interview Max Verohanitra ,skateur pro en Interview!!
Et plein d'autres ici,plus de 115 skateurs interviewés: