Direction la côte Est des States à la découverte d'un skateur Pro que vous devez surement connaitre!Il envoie du bois et il est aujourd'hui sur le site de l'Island Slalom Tour!!!
Could you describe you in few line?
Im a professional skateboarder from the East Coast. I build and race cars. I travel a lot. I also work out and love to eat.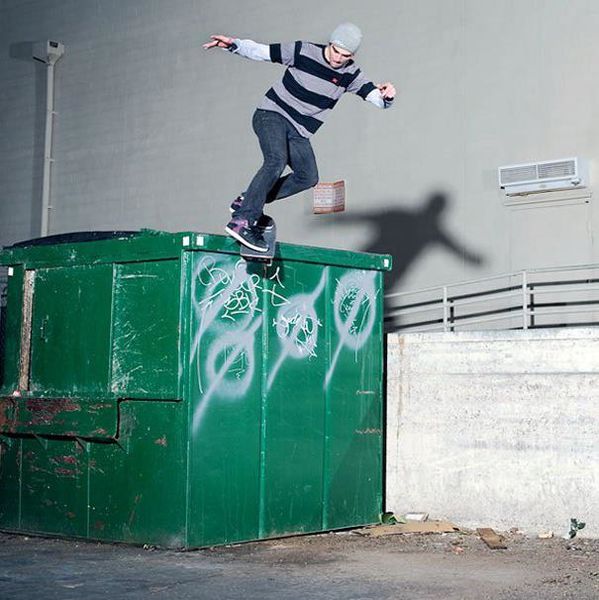 When did you started Skateboarding and why?
I started skateboarding when I was 12 years old. This skatepark by my house opened up and I saw everyone skating. So I would borrow my cousins skateboard everyday after school and go to the skatepark. I really fell in love with it. Its all I would think about and all I would want to do.
What do you prefer in skateboarding! bowl/street?
I like skating street. Handrails and hubba ledges is what I prefer. I still do have fun skating in bowls tho. I just watched the Vans Bowl contest last month. Its like a different world in there. Couldnt believe the tricks that were going down!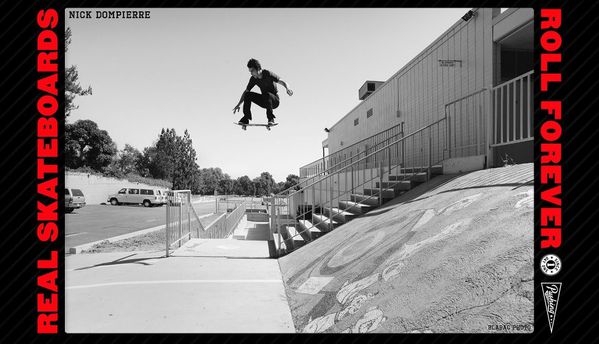 Where do you live ! is it a good place?
I currently live in New Bedford, MA. Its where I was born and grew up. Yeah its a awesome place. Its where Solstice skateshop and No Problemo is. Both are my sponsors. I do travel a lot to California to skate and Ill stay out there for a few weeks at a time. Maybe someday Ill move to California.
What is your favourite rider?
My favorite skater is hard to say. I have many skaters I love to watch skate. Watching Dennis Busenitz skate is pretty awesome. How he skates super fast and hits everything in his path. True ripper!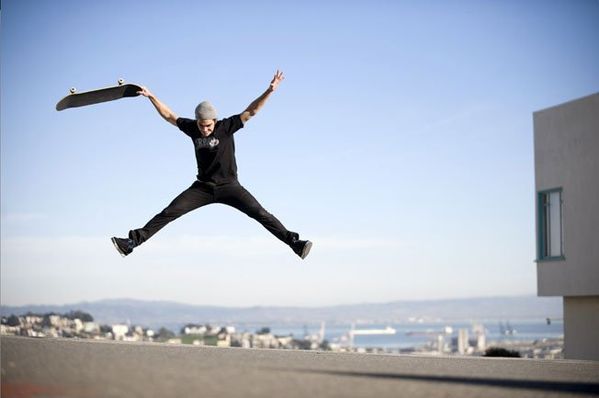 What is your best result in contest?
I have won the Vans Downtown Showdown one year. I won one of the best tricks and also got top Am performance a while back. The best Ive done at Tampa Pro was 4th. Tampa Pro is my favorite contest to skate.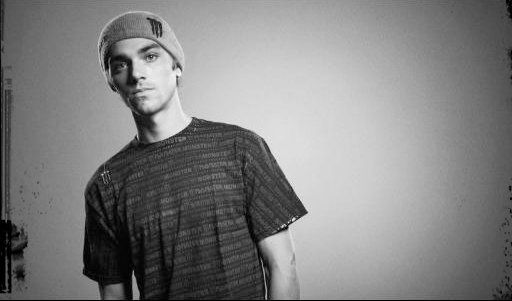 What is the craziest meal that you eat during a skate trip?
Probably the Broken Yolk Dozen Egg Omelet Challenge. Its a 12 egg omelet with a heaping serving of hash browns and 2 large rolls. It was pretty crazy but I did it haha. I think that was the most full Ive ever been in my life.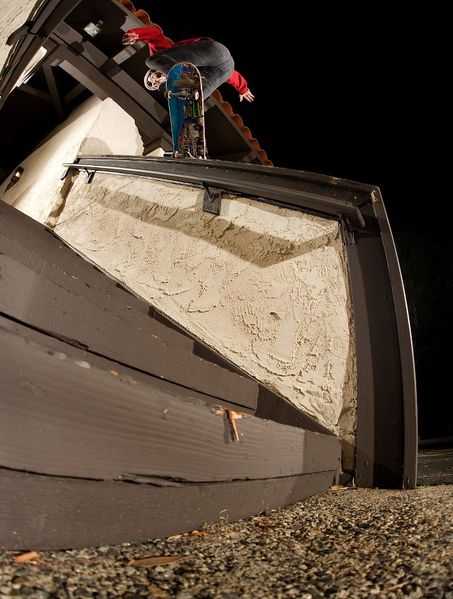 Do you often ride skateboards?
Yes I do. I try to skate everyday to stay loose and stay consistent on my board. Some days ill take off to rest up and let my body heal.
Island Slalom Tour is a series of skateboarding contests on tiny french islands where nobody has ever skated! We are as Captain cook at Hawaii in 1600! Except we have now motor boats and concrete roads... What do you think about this?
That sounds pretty cool. Id like to check that out some day!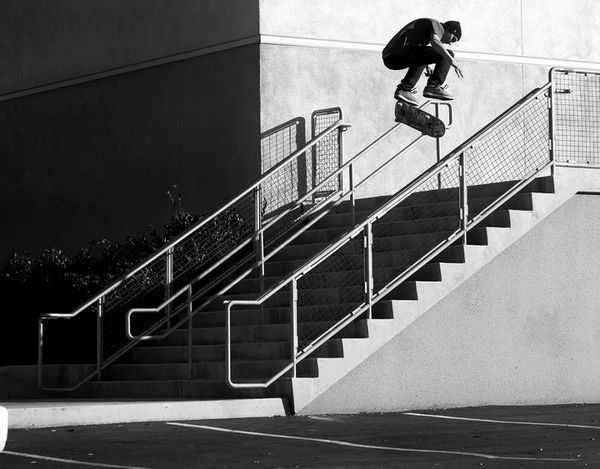 What is your biggest Wipe Out?
I haven't really gotten too majorly hurt on my skateboard. Sprained ankles and cuts and scrapes here and there. But what really messed me up is when I broke my neck tubbing on a pond. It took me out for like 9 months
One morning, you wake up ,You arrive in your kitchen and suddenly,you see a genius in wetsuit! He say:" Hey , I can offer you 2 magic gifts! What do you want?
1. I would love to have my own skatepark built the way I want.
2. I would want to have my own personal chef that could cook the best meals.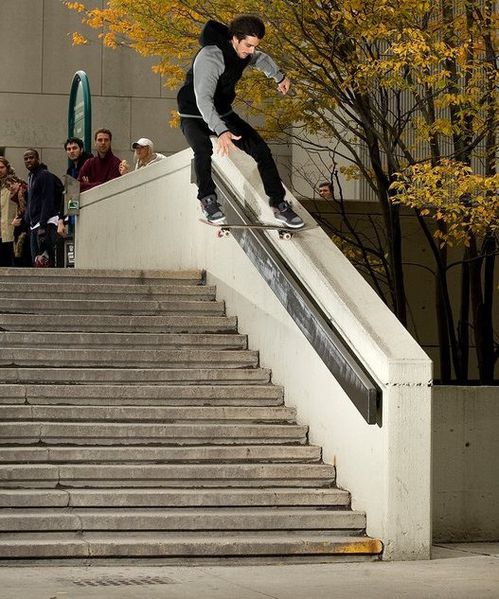 How would you define a good session ?
A good session would be skating with your friends. Learning new tricks and not getting hurt.
Do you have sponsors?
Yes I do. My sponsors are Real Skateboards, Spitfire Wheels, Thunder Trucks, Andale Bearings, Grizzly Griptape, Solstice Skateshop, No Problemo Burrito Shop, and Puma Footwear.
DoThanks a lot Nick!It is an honnor for my association to have your interview in our website!If you come in france,come in brittany to skate in island!!
Follow Nick here!
https://www.facebook.com/pages/Nick-Dompierre/115318311872342
https://twitter.com/dompierrenick
http://instagram.com/nickdompierre#
Et retrouvez sur le site Island Slalom Tour des interviews de Pros et amateurs!
Marc Haziza, Skateur pro en Interview!
Interview Oscar Meza , Skater Pro From Los Angeles
Interview Derek Fukuhara , Pro Skateur
Interview Alex Mizurov ,Skateur Pro
Interview Gael Felix , Prof BE de Skate
Interview Dias Christophe Sampaio, Skateur Pro
Interview Vincent Milou , Champion de France Espoirs en Street 2012
Interview Cyril Jubin, Vice Champion de france street 2012
Interview Samu Karvonen, Pro skater
Interview Stephan Boussac,skateur de Marseille
Interview Wissem Bensalem, Internationnal Pro Rider RADGOLL Shop!
Interview Max Renaud , Skateur Pro du team PW skateshop!
Interview Andréa Dupré, Skateur de Bordeaux
Interview Gerald Deloye,Skateur, Graphiste,Réalisateur de courts métrages...
Interview Benjamin Garcia, Skateur de Bordeaux
Interview Joseph Garbaccio,Skateur du Havre
Interview Max Verohanitra ,skateur pro en Interview!!
Et plein d'autres ici,plus de 145 skateurs interviewés: