Voic une skateuse bien sympa qui vient des states et qui a un gros niveau!!Elle est aujourd'hui en interview exclusif sur le site de l'Island Slalom Tour!
Could you describe you in few lines?
I am a skateboarder, surfer, artist, and an advocate for peace. All of my jobs involve being creative, social, and thinking outside the box. I love coffee and hanging out with my dog.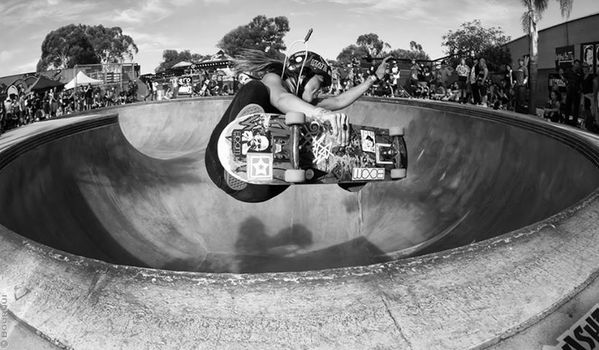 When did you started Skateboarding and why?
I started skateboarding 16 years ago. My little brother got me into it. I did it for transportation and then I learned tricks and it because a lifestyle.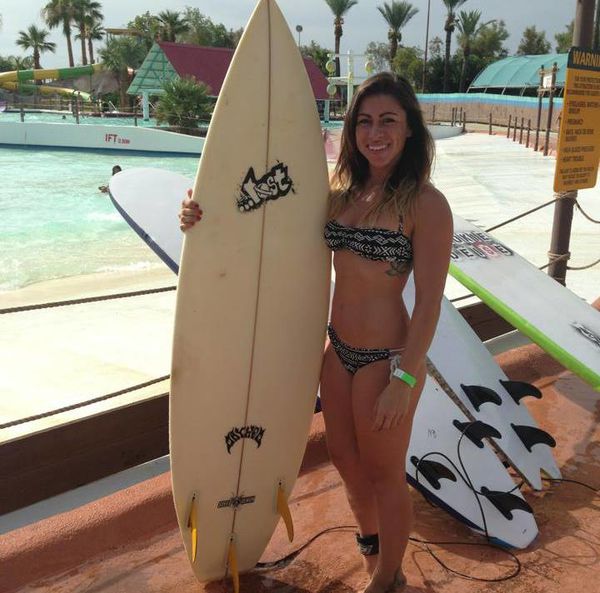 What do you prefer in skateboarding! bowl/street?
I love both bowl and street, however I am much better at bowl skating.
Where do you live ! is it a good place? I live in Phoenix, AZ- USA. It is very hot most of the year. I am 6 hours away from the ocean, so if I want to surf, I go to the waterpark. It doesn't rain often here and there are tons of empty pools… prefect for skateboarding! There are also lots of nice concrete free outdoor parks.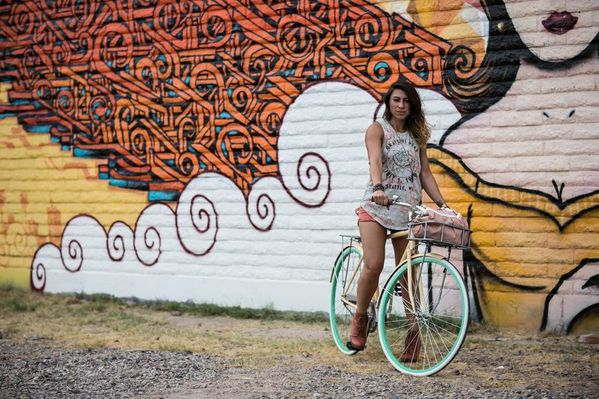 Who is your favourite rider?
Kilian Martin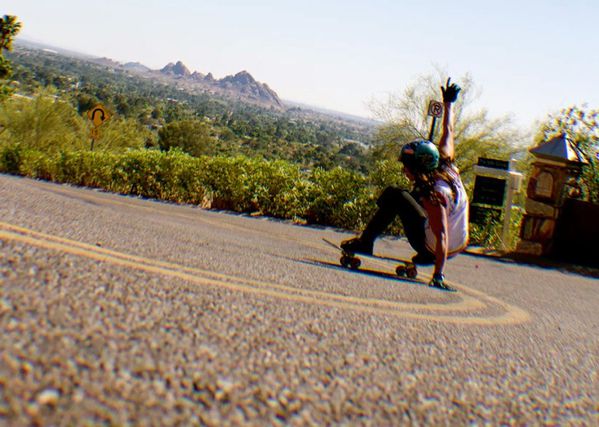 What is your best result in contest?
I've placed first in many competitions. It has been a couple years however since I've placed first. I am ranked 15 in the World Cup of Skateboarding for bowl riding.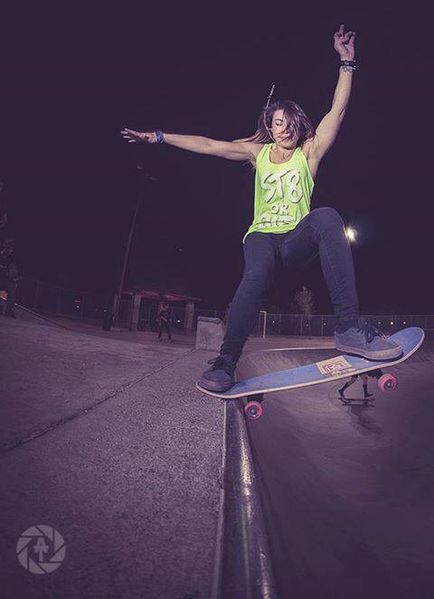 What is the craziest meal that you eat during a surf trip?
I remember being very broke on a Hawaii surf/ skate trip. My best friend came back to the beach with egg salad sandwiches.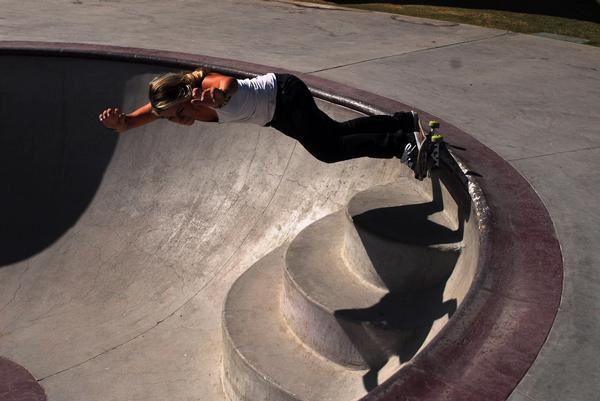 Do you eat "Rosette" when you were at Lyon?You like it?
I don't know what this is.
Do you often ride skateboards?
At least every other day… if not, every day!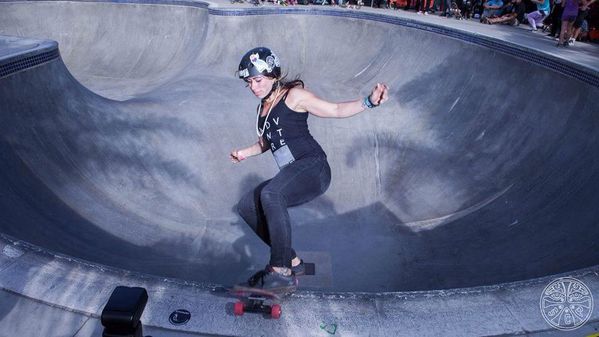 Island Slalom Tour is a series of skateboarding contests on tiny french islands where nobody has ever skated! We are as Captain cook at Hawaii in 1600! Except we have now motor boats and concrete roads...
What do you think about this?
I would have to go there first and then decide.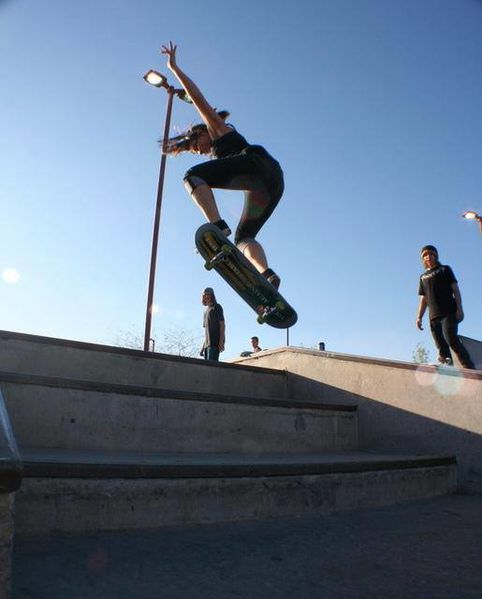 What is your biggest Wipe Out?
I was doing a blunt to 50/50 and I fell and hit my head on the metal coping. I got a huge gash on my eyebrow with a black eye. I had to get stitches.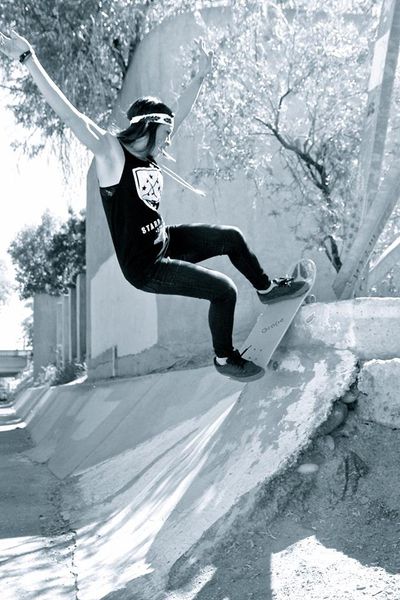 photo by Julian Padilla
One morning, you wake up ,You arrive in your kitchen and suddenly, you see a genius in wetsuit! He say:" Hey Natalie , I can offer you 2 magic gifts! What do you want?
I want an endless wave. I want to get paid to surf the endless wave.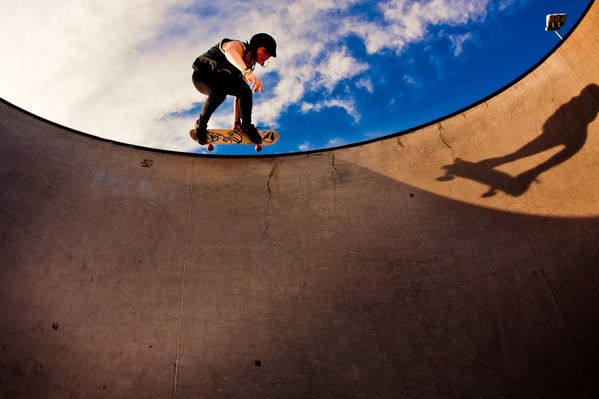 Photo by Andy Wissman.
How would you define a good session ?
Learning a new trick, hanging with friends, breaking a sweat, and feeling great.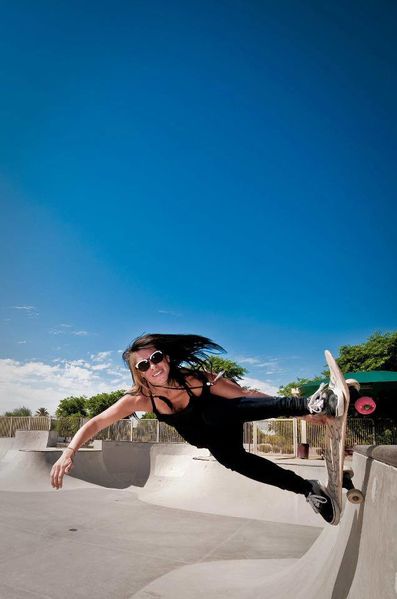 Do you have sponsors?
NIXON watches, Electric Sunglasses, BOOM electronics, Silly Girl Skateboards, Navigator Trucks, Deville Wheels, Falling Whistles, ZOX, State Bicycle Co.
Et retrouvez sur le site Island Slalom Tour des interviews de Pros et amateurs!
Marc Haziza, Skateur pro en Interview!
Interview Derek Fukuhara , Pro Skateur
Interview Kelvin Hoefler , Skateur Pro from Brazil
Interview Dias Christophe Sampaio, Skateur Pro
Interview Vincent Milou , Champion de France Espoirs en Street 2012
Interview Cyril Jubin, Vice Champion de france street 2012
Interview Samu Karvonen, Pro skater
Interview Stephan Boussac,skateur de Marseille
Interview Wissem Bensalem, Internationnal Pro Rider RADGOLL Shop!
Interview Max Renaud , Skateur Pro du team PW skateshop!
Interview Andréa Dupré, Skateur de Bordeaux
Interview Gerald Deloye,Skateur, Graphiste,Réalisateur de courts métrages...
Interview Benjamin Garcia, Skateur de Bordeaux
Interview Joseph Garbaccio,Skateur du Havre
Interview Max Verohanitra ,skateur pro en Interview!!
Et plein d'autres ici,plus de 165 skateurs interviewés: