Direction la grèce à la découverte de deux riders passionnés de Bodyboard qui ont pris le temps de nous parler de leur passion et de nous faire découvrir la communauté Bodyboard en Grèce!!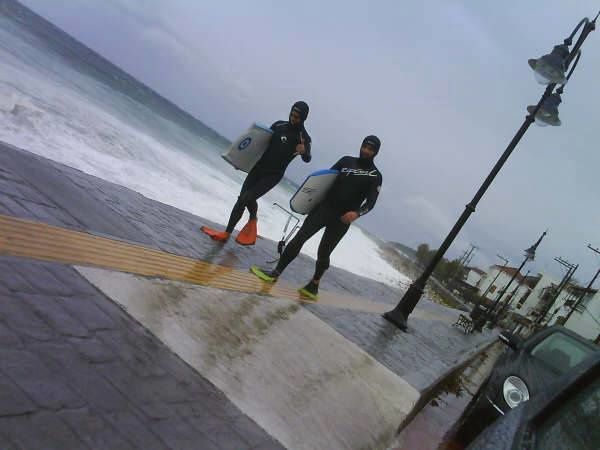 Could you describe you in few line?
-We are two brothers, Mihalis and Lazaros Vassalos aka BB bros. We are both professors. Mihalis, 42 years old, has a degree on philosophy and Lazaros 39 years old on linguistic.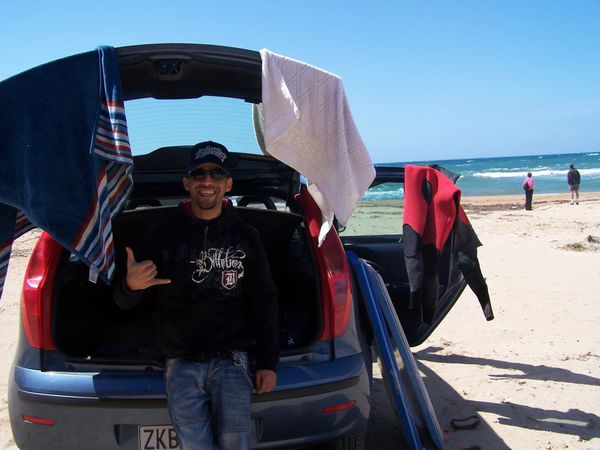 When did you started bodyboarding and why?
-We discovered bodyboarding back in late 90's. It all started when we saw the "endless summer 2" movie. Mike Stewart appeared on that movie and that moment we knew that bodyboard is our kind of sport. After that it all started. Trying to find equipment, seeking for waves, checking forecasts, travelling around Greece, making new friends, trying to evolve the newborn bodyboard scene in Greece. A new way of life full of joy and excitement, peace of mind and radical new experiences.By that time there were just a few stand up surfers in Greece, but no bodyboarders as far as we know. "BodyboardinGreece" website was launched in 2007 and the main idea was to promote BB in Greece: A place where greek spongers could share their ideas, info and photos. That was unique by that time and until now it remains the only greek website dedicated 100% to the bb experience.
What do you prefer in bodyboarding! prone or Drop knee and Why?
-Prone or DK doesn't really matter to us, but we are more into prone style, since there are plenty of manouvers to launch.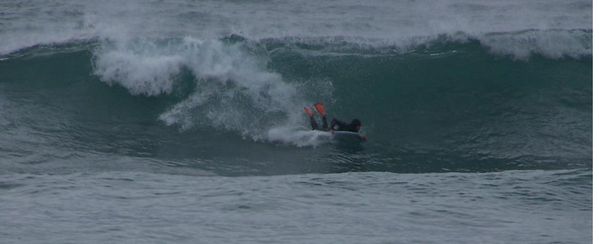 Where do you live ! is it a good place?
- We are both located -for the time being- in Amorgos, an island in the Cyclades-Aegean sea. Living in the Aegean sea, gives us the chance to ride an average of 60-70 days per year. Of course that ' d be considered a good year. It can get much better but also worse. It's all up to the wind in the Med.
What is your fzvourite rider at Hawaii?
-The legend Mike Stewart is the man!
What is your best result in contest? -Haven't been in a contest yet, since there has never been one in Greece.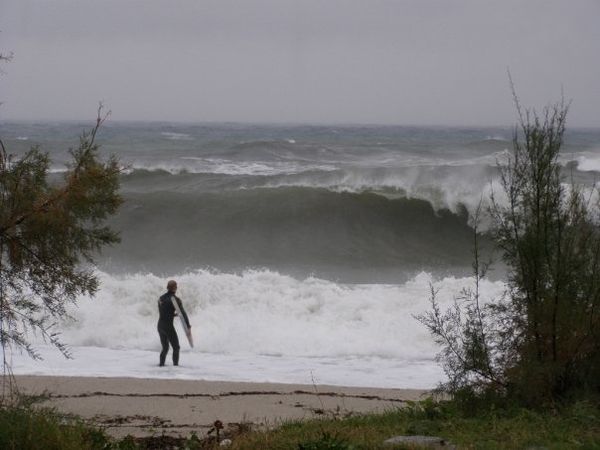 What is the craziest meal that you eat during a surf trip?
-Mostly proteins
Do you often ride skateboards?
-We are 100% commited to bodyboarding. We only ride boogies, cause "only a sponger knows the feeling" haha We just love the feeling of riding vertical waves, getting as deep as possible and feeling the wave face close to our faces. Boogie is a way of life to us. Life, freedom and stokeness. Getting out there in a rough sea with just a bodyboard and spending a good session is all we need to be happy. Though we definitely respect skateboarding!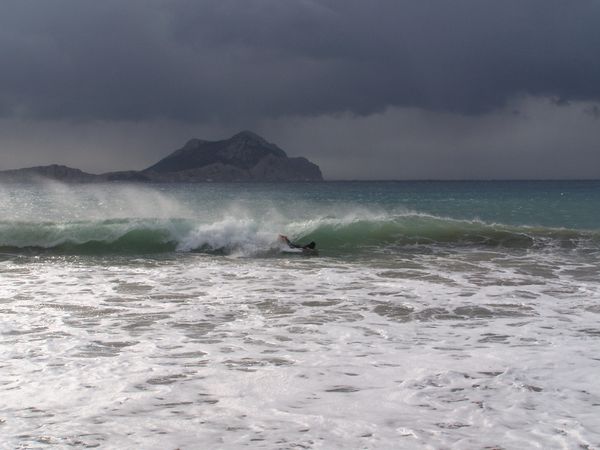 Island Slalom Tour is a series of skateboarding contests on tiny French islands where nobody has ever skated! We are as Captain cook at Hawaii in 1600! Except we have now motor boats and concrete roads... What do you think about this?
-It's an awesome idea that gets the props! Not only it grows the skateboarding community big but it also reveals new places and experiences. We 'd absolutely call that skateboarding civilization! Great job mates!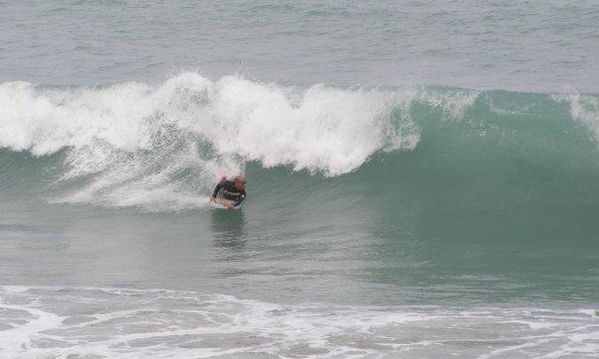 What is your biggest Wipe Out?
-There are quite a few on different spots, so we can't actually recall the biggest one, though we can totally remember the most painfull one haha
One morning, you wake up ,You arrive in your kitchen and suddenly, you see a genius in wetsuit! He say:" Hey Sam, I can offer you 2 magic gifts! What do you want? -Endless waves and plenty of health to get the joy out of it!
Do you have sponsors?
-There are a few supports on surfing, but none into bodyboarding yet here.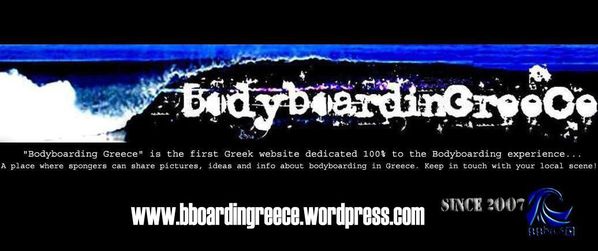 A last Word ?
-Thanks for that mates, keep on bodyboarding! Cheers
http://bboardingreece.wordpress.com/

https://www.facebook.com/pages/BodyboardinGreece/354259204619609?fref=ts
And more 230 bodyboarders interviews here!!
Interview Ben Player, World Champion 2005 and 2007
Interview Cesar Bauer , IBA DKWT World Champion 2010
Interview Andre Botha , World Champion 1997 et 1998

Interview Jeff Hubbard, double champion du monde de bodyboard
Interview Manny Vargas, IBA Live webcast commentator!
Interview Manuel Centeno, Champion du monde et d'europe 2006
Interview Tanner Mcdaniel,US bodyboad champion -12 ans
Interview Alan Munoz, Bodyboarder pro from chilie!
Interview Jacob Romero, Bodyboarder Pro de Mauii
Interview Pierre Louis Costes (PLC)
Interview Jipé Riou, Bodyboarder breton