Meike est une kitesurfeuse qui a grandi en Allemagne à Glücksburg en bord de mer avec ses frères; Elle a commencé par la voile,elle a tenté la planche et dès que le kite est apparu,elle s'y est mise et fait parti du TOP 5 national en Allemagne!
When and where did you arrive ON earth?
I´m born on the 8th of June in 1989 in the north of Germany, the town is called Flensburg and quite close to the Baltic Sea.

When did you start kite surfing?
I started kite surfing in 2007/2008. My friends showed me the first steps and I got hooked immediately


Where do you live and is it a good place to make kitesurf?
I live in the north of Germany at the Baltic Sea. Our house is in front of the sea, so it´s perfect J you can put your wetsuit on and there is only 20m left to jump in the water. The spot works very well with side shore winds and perfect for practice!!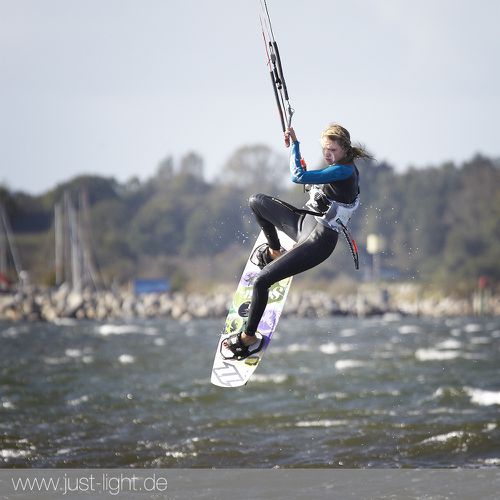 What happens to your kiting career?
I think I participated in the German Nationals in 2009 first time. Since then it got better and better. This year I got 4th overall in the German Nationals and 5th in the Kite Tour Europe Stop in Italy.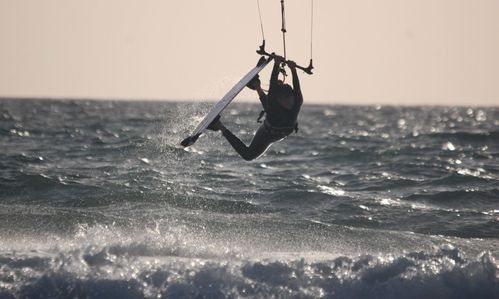 What is your favorite contest?
I compete in three different contests. The German Nationals, Kite Tour Europe and the German Stop from the PKRA. I like all of them, but I really like the KTE because you get to know so many new places in Europe and you meet all the riders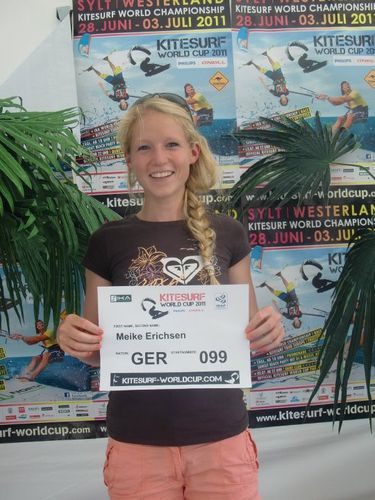 What was your biggest Wipe Out?
No idea. I crash a lot when I am training new tricks.

What is your best souvenir when travelling?
I think the best souvenir is to take pictures. I glue the best of them on my organizer(timer) and look at them, when I´m not travelling and have to sit in university lessons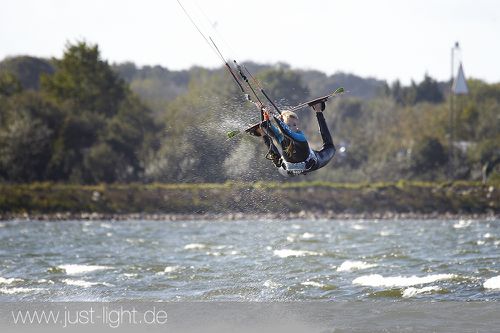 One morning, you wake up ,You arrive in your kitchen and suddenly,you see a genius in wetsuit! He says:" Hey Miss, I can offer you 2 magic gifts! What do you want?

That's easy

first: That I never have to think about money. Second: That I´m always healthy and can go kiting!!!!!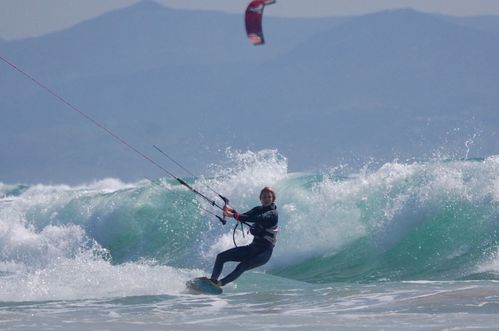 Do you often ride skateboards?
No not really only sometimes for fun J My brother showed me a little bit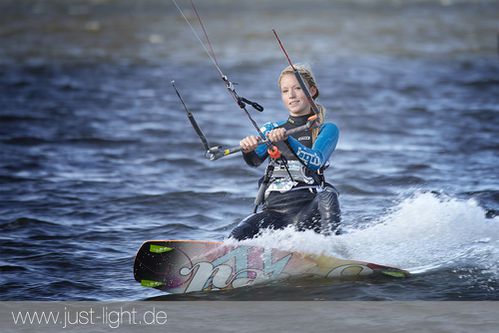 Island Slalom Tour is a series of skateboarding contests on tiny french islands where nobody has ever skated! We are as Captain cook at Hawaii in 1600! Except we have now motor boats and concrete roads... What do you think about this?
I think it is a good idea to show how much fun you could have with such a tiny thing. I know that there is a project in Brazil for the street children. So they have something good to do and improve a lot in skateboarding.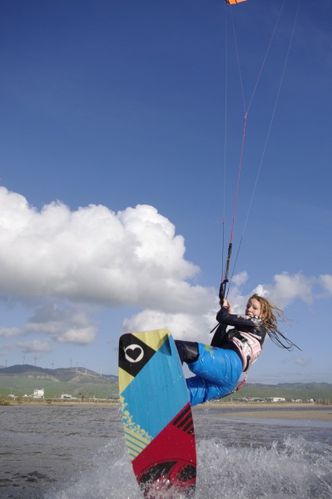 Do you know brittany and the goods spots ?
Yes of course, I know where it is!! A lot of people told me about the spots but I never had the change to go there. Maybe next year, I don´t know the contest spots for next year ….


How would you define a good session ?
To have fun with your friends on the water, perfect flat water, a warm and sunny spot and that I can ride my 9m Vegas

What other sports do you partake in? I go swimming, indoor cycling, riding, running, golfing, and wakeboarding


Do you know paté henaff?
I googeled this word, because I had no idea

Is it right that it´s something to eat, with meat and ham?!

I think I would never eat that (I don´t like meat)

Do you have sponsors?
Yes I´m sponsored by North Kiteboarding and ION. I´m also sponsored by Kitereisen.com. They offer trips to all the perfect spots in the world! So if you don´t know where to go next time, check out their homepage www.kitereisen.com !

What is your device?
"What would life be, if we had not the courage to risk something."

If you were stranded on a desert island that already has a plentiful resource of kitesurf and sails what three things would you bring?
Friends, my boyfriend and my family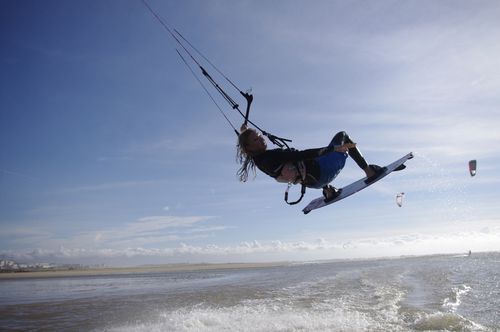 A last word?
Thanks for this interview and hope to see you on the water

See you in brittany at Dossen!