Allons à la découverte d'un rider hawaien qui vit actuellement en Arabie Saoudite et qui s'entraine dans les dunes avec son bodyboard avant l'hiver à Hawaii!!
Could you describe you in few line?
I am a simple Amphibian from Kekaha.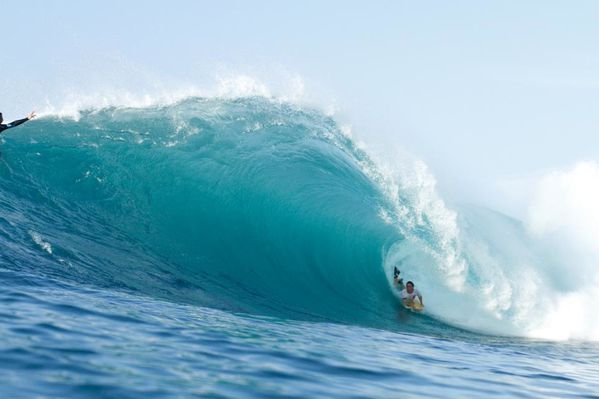 Pic Mark Cerrone
When did you started bodyboarding and why?
I rode my first wave when my Moms water broke during child birth.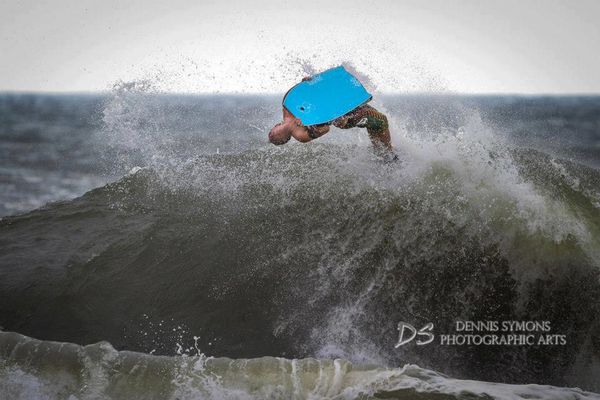 What do you prefer in bodyboarding! Prone or Drop knee and Why?
All forms of wave riding are entertaining. For myself, I prefer prone. But it all depends on the conditions and my frame of mind at that moment in time.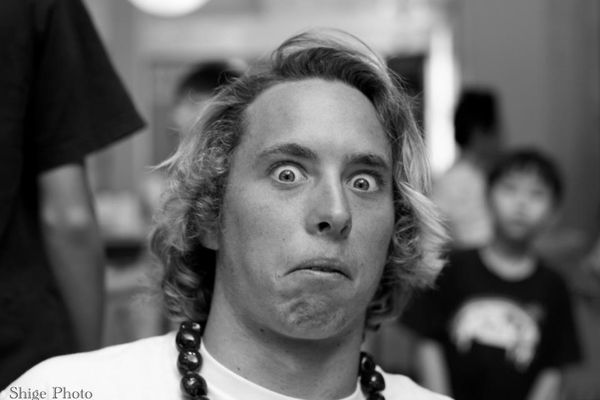 Where do you live? Is it a good place?
I live in Saudi Arabia. It has big sand dunes that create mental sandbars but I never see any salt water waves around to do wounded duck jammers on. So it's alright could be better. For the most part its pretty mellow. I feel alittle out of place I must say, but I do enjoy riding my camel to different sand dunes daily unless theres a sandstorm passing by and slide down the dune with my boogie to practice my drop knee for pipeline in the winter.
Pic Mark Cerrone
What is your favorite rider at Hawaii?
My favorite rider in Hawaii is the one having the most fun. But yea Spencer Skipper.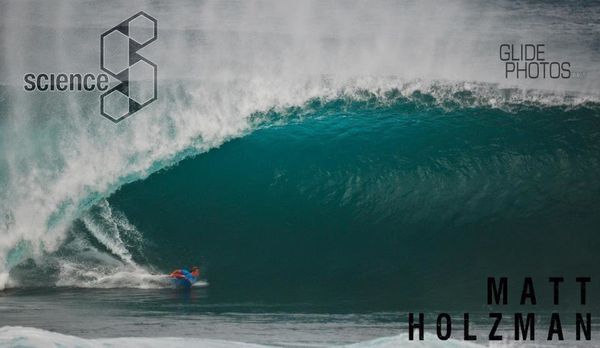 What is your best result in contest?
1st place 2009 KSA Shipwreaks bodysurfing challenge
sacha-spex -specker
What is the craziest meal that you eat during a surf trip?
I'll eat just about anything but stink tuna.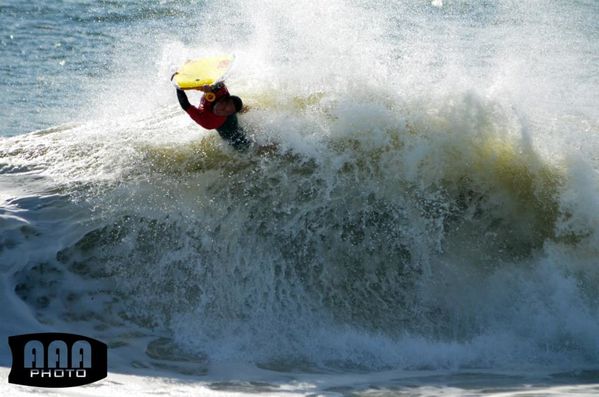 Do you often ride skateboards?
Yea I can do lazy 180 ollies and off the lip power slides.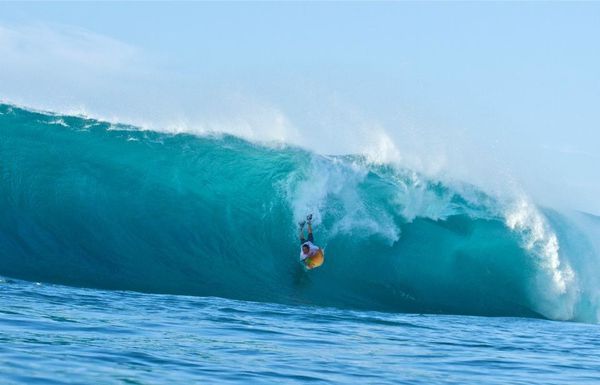 Island Slalom Tour is a series of skateboarding contests on tiny french islands where nobody has ever skated! We are as Captain cook at Hawaii in 1600! Except we have now motor boats and concrete roads... What do you think about this?
Right on, that's cool I guess. Captain cook got eaten sashimi style off the lava rocks with some Hawaiian salt and Poi. True story.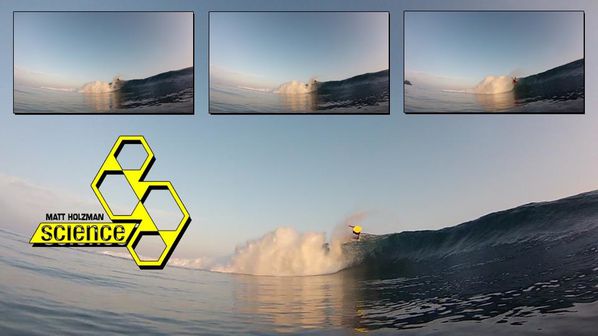 What is your biggest Wipe Out?
A few big boys landed on my head.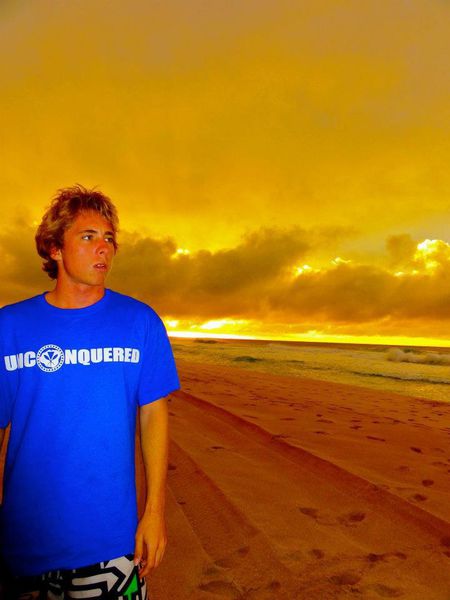 One morning, you wake up, you arrive in your kitchen and suddenly, you see a genius in a wetsuit! He say:" Hey , I can offer you 2 magic gifts! What do you want?
I would demand him to cook me a full course breakfast, eggs over easy. My second magic gift would be to instantly obtain a devise to keep in touch with this genius in a wetsuit so I may have two wishes every morning when I wake up. But after all that, i would genuinely thank him and carry on with my day.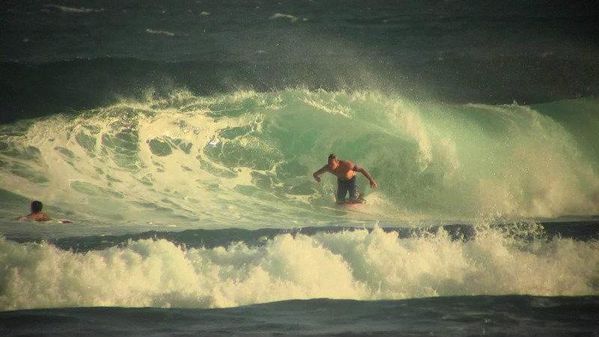 How would you define a good session?
Come in smiling.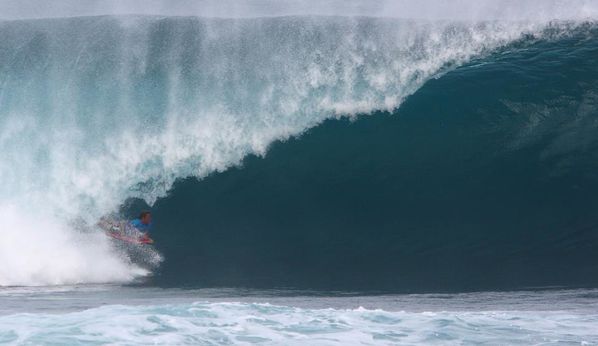 Do you have sponsors?
Science bodyboards, Nukumoi surf shop, Gyroll, Viper fins, Kona Red
Et ici plus de 130 interviews de riders de toute la france et ailleurs!
L'asso Island Slalom Tour donne la parole au Boadyboarders!!
Interview Ben Player, World Champion 2005 and 2007
Interview Cesar Bauer , IBA DKWT World Champion 2010
Interview Andre Botha , World Champion 1997 et 1998

Interview Jeff Hubbard, double champion du monde de bodyboard
Interview Manny Vargas, IBA Live webcast commentator!
Interview Manuel Centeno, Champion du monde et d'europe 2006
Interview Tanner Mcdaniel,US bodyboad champion -12 ans
Interview Alan Munoz, Bodyboarder pro from chilie!
Interview Jacob Romero, Bodyboarder Pro de Mauii
Interview Pierre Louis Costes (PLC)
Interview Jipé Riou, Bodyboarder breton

More hawaians riders on the blog Island Slalom Tour!!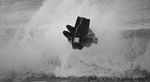 Direction Hawaii à ldécouverte d'un rider qui est allé jusqu'au round 3 lors du Pipe Pro 2013!Il s'agit de Davin Alexander que j'ai le plaisir de vous présenter ici à travers une petite interview! Could you describe you in few line? Cultural activist fully STOAKED to share the passion of […]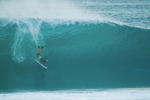 Jason Bitzer a été Bodyboarder Pro depuis 2001 et un maître nageur pour la ville du comté de Honolulu depuis 2007. Il participe à certains événements sur le circuit IBA world tour et il travaille comme lifeguard sur le North Shore d'Oahu comme sauveteur.Il a pris le temps de nous parler de son […]
---
---