Direction le Brazil à la découverte d'un graffeur bien connu qui a pris le temps de répondre à quelques questions!On a fait la traduction avec google translate ce qui explique que l'anglais n'est pas perfecto!!
Bonne lecture!
Your Blaze(name graphite)?
Lelin
A picture of you, your work, what you want (with an explanation, of course ...)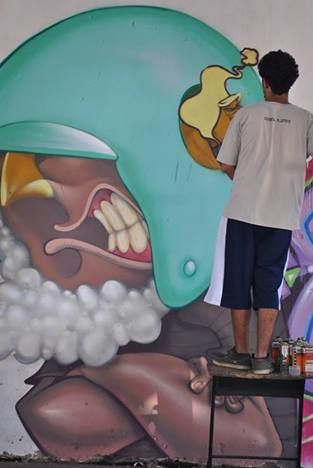 Your first grafitti (what year where? With this?)
My first "graffiti" was in 1999, at the time it was the custom in my town do signatures on the walls with chalk sera, walked skateboarding and our names were marked throughout the city, after a while I started to do the same thing but with ink, and give forth began to evolve somewhat.

Why the graffiti as a form of expression?
I identified with the culture, get involved, and I think it is no longer possible sair.Naturalmente.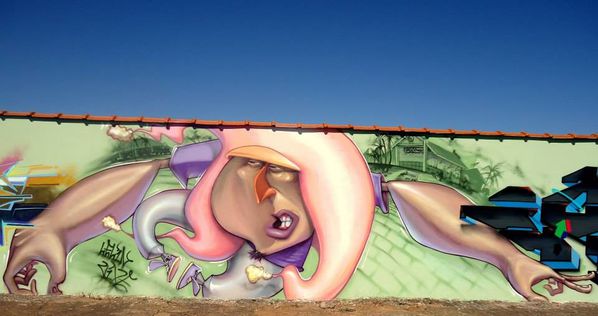 You're too focused on the letter? The characters? The color? The graphics? Forms?
I'm focused on characters, but I really like letters too.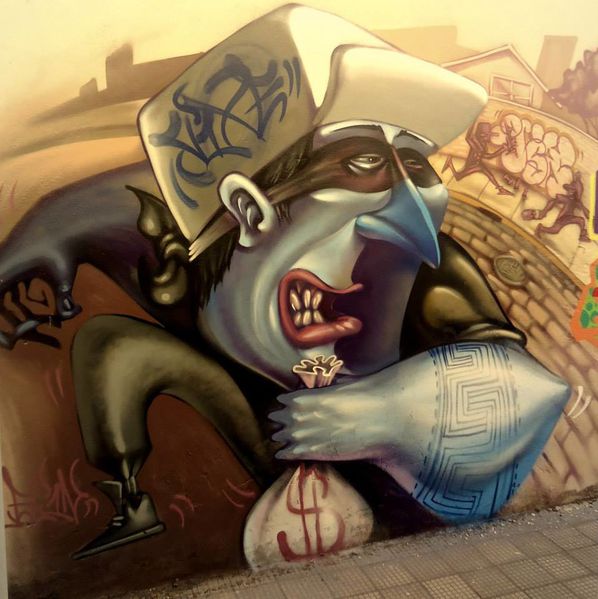 How do you see your career in the culture of graffiti scene?
I'm happy at the moment with the recognition that I have, but the most important is to be good about myself, be happy 'bout what I've been doing.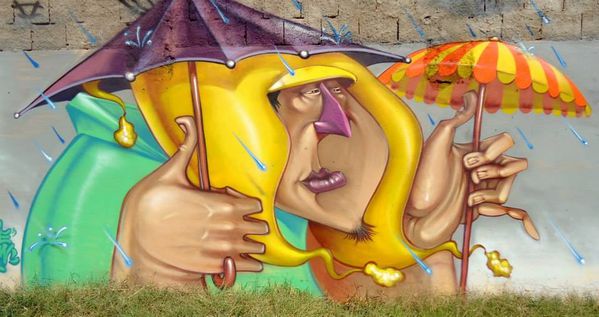 What is the role of graffiti in your life?
Pensso graffiti on almost all the time, my wife also does have a graffiti shop, write and perform projects and events painted on the street when we ... do not like using this fraze, but I can say that graffiti is what i live .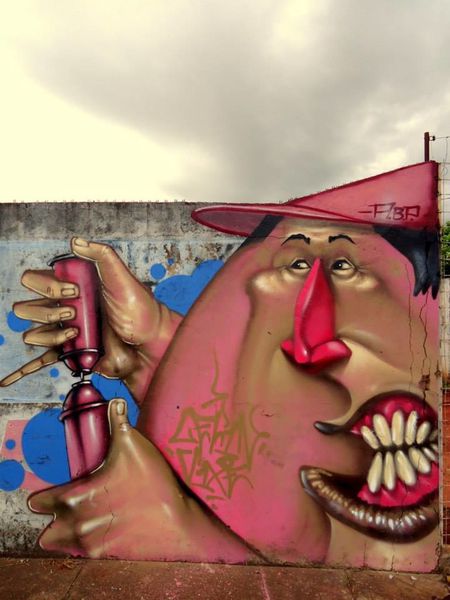 Your sources of inspiration?
Inspire me in that I live ... as I said before I practically live graffiti, then it is theme in most of my trabalhos.rsrs But tbm am inspired by other cultures urban and nature....