Kalani Lattanzi est un jeune rider qui est sur le tour IBA et il va faire parler de lui cette année!Il a déjà remporté le tour IBA d'amérique Latine en 2011!!J'ai le plaisir de vous présenter ce rider hors du commun!
Could you describe you in few line?
I am a simple person, I like be on the water and always happy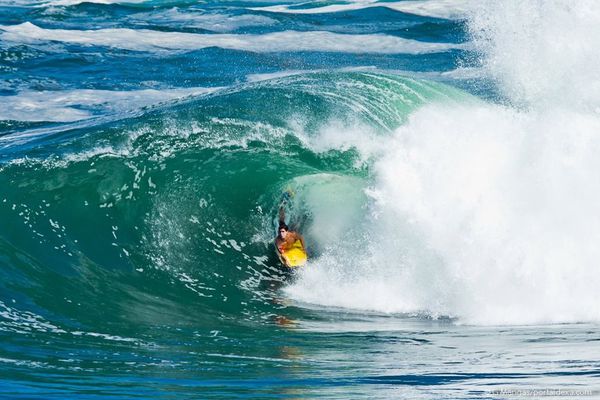 When did you started bodyboarding and why?
I started when i was 13 years old , before that i was a bodysurfer.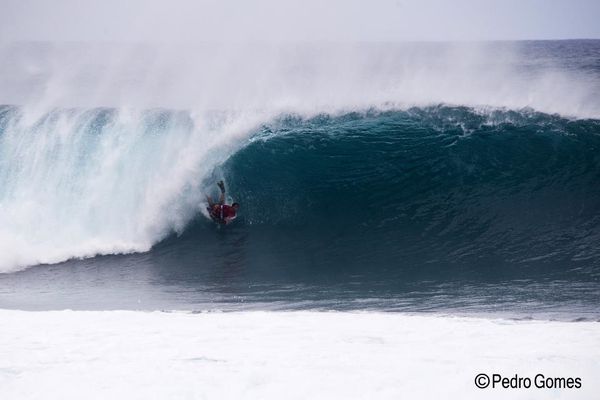 Pics : http://www.facebook.com/pages/Pedro-Gomes-Photography/168733486543275
What do you prefer in bodyboarding! prone or Drop knee and Why?
I prefer prone because i like to fly and go big, but i like DK too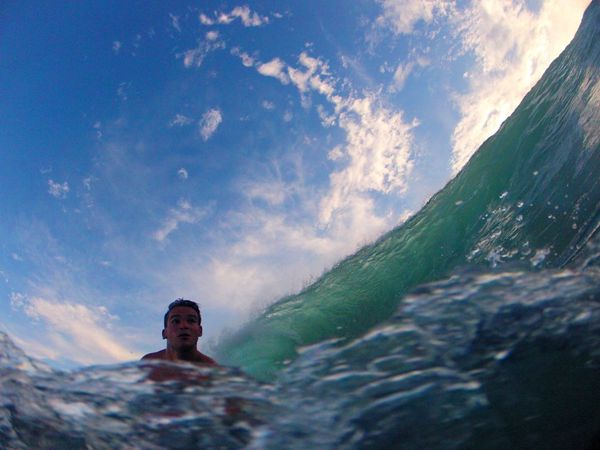 Where do you live ! is it a good place?
I live in Itacoatiara Beach/Brazil is very famous , we had a step of the IBA World Tour in 2012 here. I love here.
PICS/ http://www.facebook.com/fabricio.medeiros.52
What is your best result in contest?
In 2011 won the Latin American Tour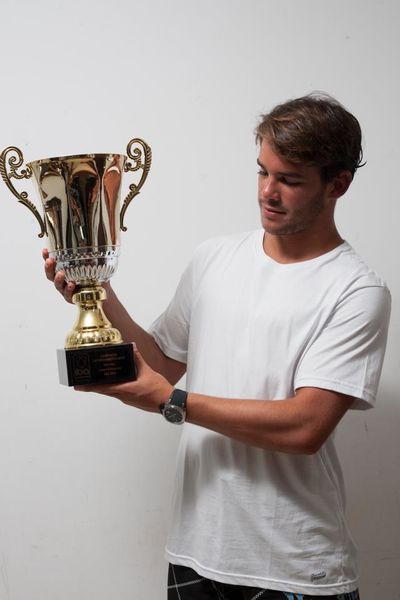 What is the craziest meal that you eat during a surf trip?
In México i ate a Chicken with green sauce thats disgusting HAHHAHAHHAA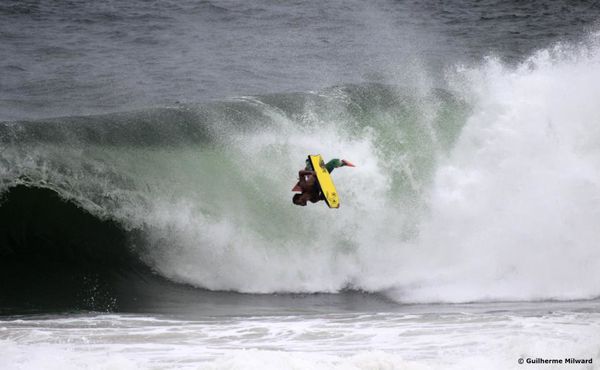 Pics : http://www.facebook.com/Guilhermemilwardcorrea
Do you often ride skateboards?
I dont know how , but i will learn someday, i love extreme sports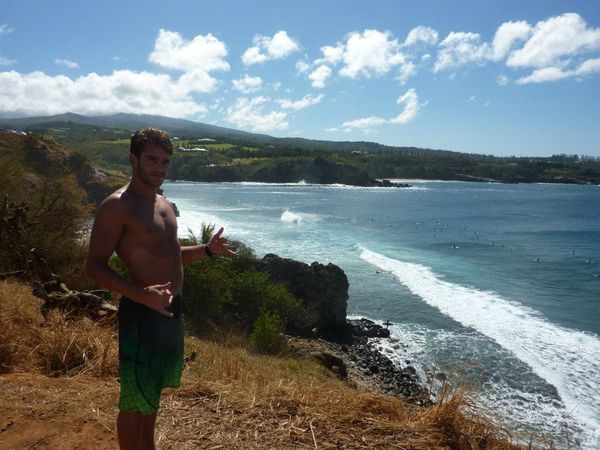 Island Slalom Tour is a series of skateboarding contests on tiny french islands where nobody has ever skated! We are as Captain cook at Hawaii in 1600! Except we have now motor boats and concrete roads... What do you think about this?
Thats crazy , can i compete? Looks really fun hahhahahha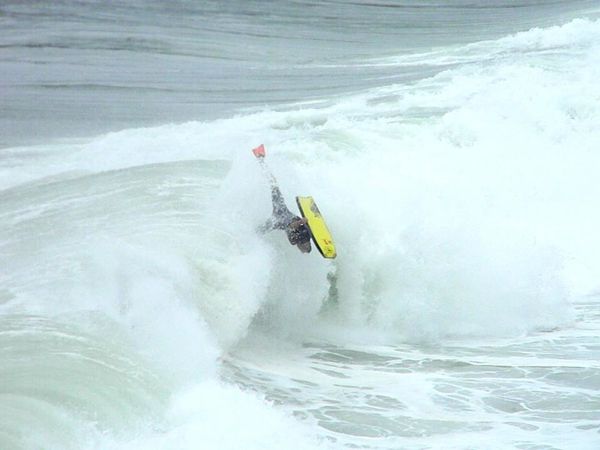 What is your biggest Wipe Out?
In Chile , you guys can watch in my video , check 0:33
)
One morning, you wake up ,You arrive in your kitchen and suddenly,you see a genius in wetsuit! He say:" Hey Sam, I can offer you 2 magic gifts! What do you want?
One beach with no crowd and perfect waves . And my girlfriend.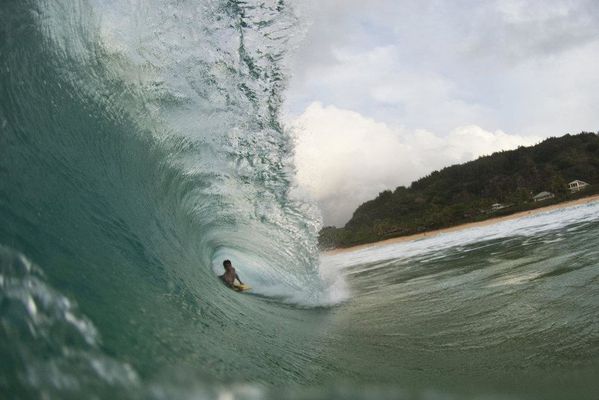 How would you define a good session ?
Good waves , aerial manouvers , friends and barrels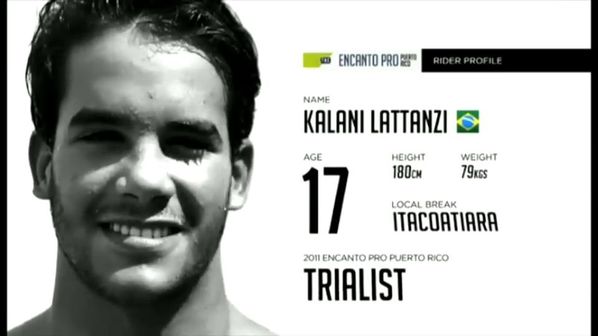 Do you have sponsors?
Waiinot Clothing , DEXA productions and Science BodyBoards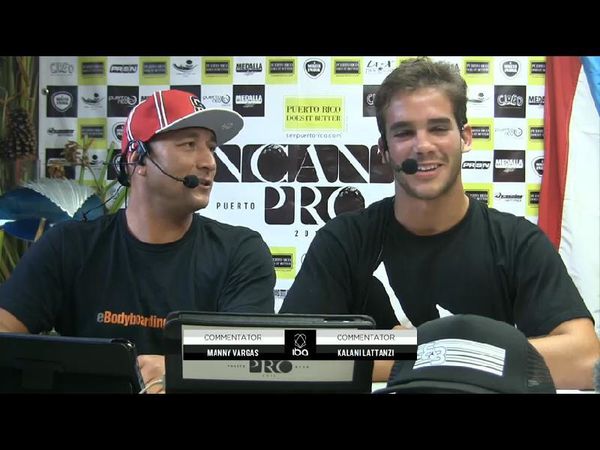 http://ist2011.over-blog.com/article-interview-manny-vargas-89279991.html
A last Word ?
Go Big!! [ You guys can follow me on Instagram and Twitter @kalanilattanzi ]]
Thanks you for the time Charly

YOU ARE WELCOME!!
https://www.facebook.com/pages/Kalani-Lattanzi/254814217911233
And you could dicover others riders here!
More 115 interviews of bodyboarders here!!
Interview Ben Player, World Champion 2005 and 2007
Interview Jeff Hubbard, double champion du monde de bodyboard
Interview Manny Vargas, IBA Live webcast commentator!
Interview Tanner Mcdaniel,US bodyboad champion -12 ans
Interview Alan Munoz, Bodyboarder pro from chilie!
Interview Jacob Romero, Bodyboarder Pro de Mauii
Interview Pierre Louis Costes (PLC)
Interview Jipé Riou, Bodyboarder breton