When Direction le Brazil à la découverte d'un rider qui comment à faire parler de lui sur le circuit GQS!Il s'appelle João et il est aujourd'hui en interview sur le site de l'Island Slalom Tour!!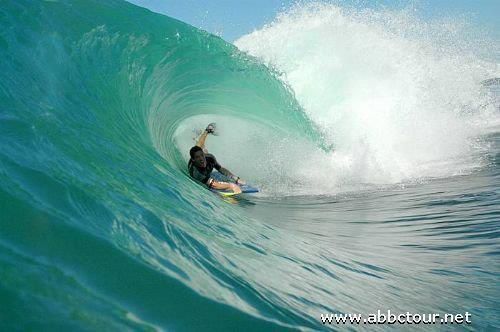 Foto: Flavio Brito.
When did you started bodyboarding and why?
At Long time ago , Mc Donalds had a project that during the summer we were used to have bodyboarding classes for the morning….and after that , like miday , all the children had a Mc Donald's lunch, day by day. So it was a good deal for a weak and thin boy.. Our teachers were the best , until today, Leonardo Texeira , Valdney Nunes, Alexandre Girao , "Sapo " and a few more guys, helped me a lot to knew about this radical sport. From now on I would never take it out of my life… I had been a year far away from surfing and I really release that were the wrost year in my life.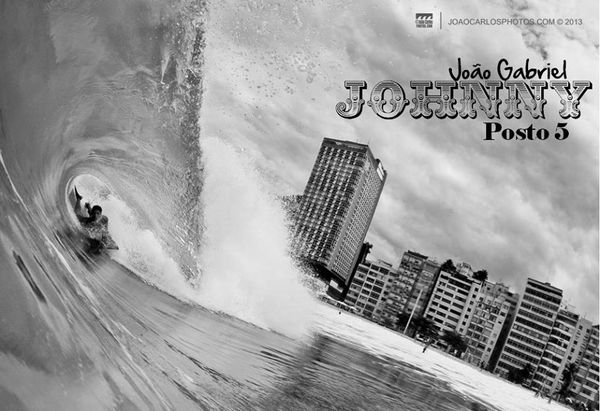 What do you prefer in bodyboarding! prone or Drop knee and Why?
I like Both style. I think bodyboard was maden to have fun, so you can surf however do you want.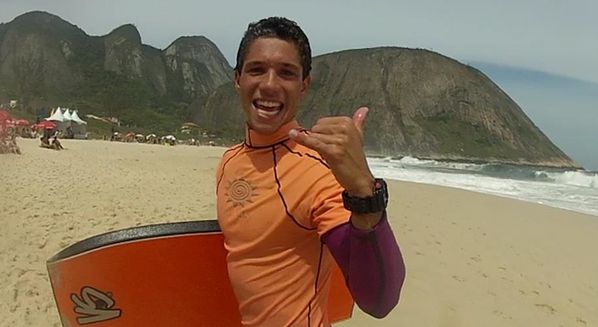 Where do you live ! is it a good place?

Yeah , Rio de Janeiro is a wonderful city . It's really difficult to stay long time far way from home… I'm always missing the local view of our increable geograph… I Has got to thank god, for born in a place like this.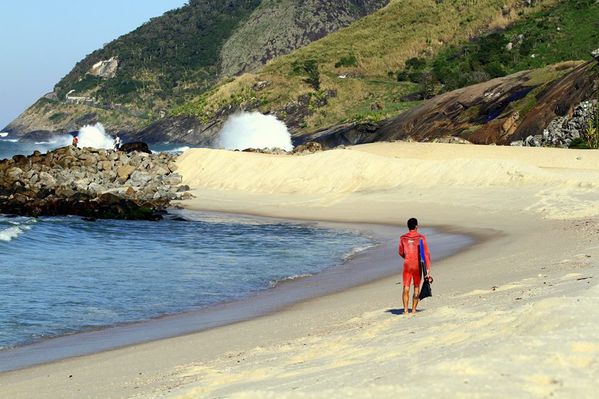 What is your best result in contest?
Nothing special for the world tour. Maybe a 13th for the GQS of Antofagasta .
What is the craziest meal that you eat during a surf trip?
Oyster barbecue
Photo Hermano Castro
Do you often ride skateboards?
Ohhh, for sure ! Every day if it is possible... I have a family over here …me and my brotha used to skate together , we hang around with some friends of the neighborhood at the local skatepark. IT'S AWSOME, skate or die!!!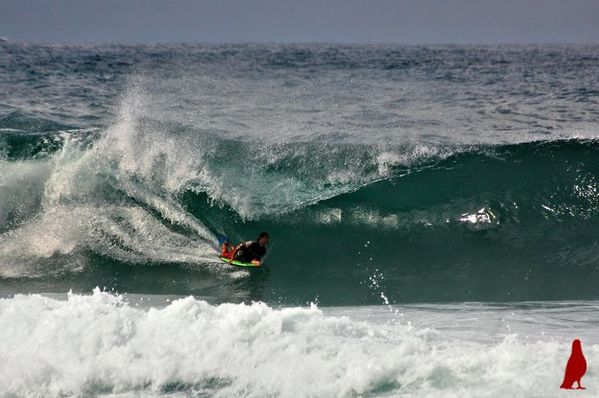 Island Slalom Tour is a series of skateboarding contests on tiny french islands where nobody has ever skated! We are as Captain cook at Hawaii in 1600! Except we have now motor boats and concrete roads... What do you think about this?
It's pretty exciting ! Men has destroy a big part of nature in the earth. So I think is a freak idea to search places like that. And make people see that wildest force in the world is Nature, and we have to respect it as long as well.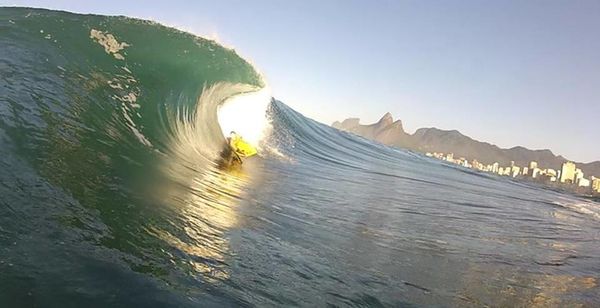 What is your biggest Wipe Out?
For sure at Itacoatiara – Niterói – Rio de Janeiro.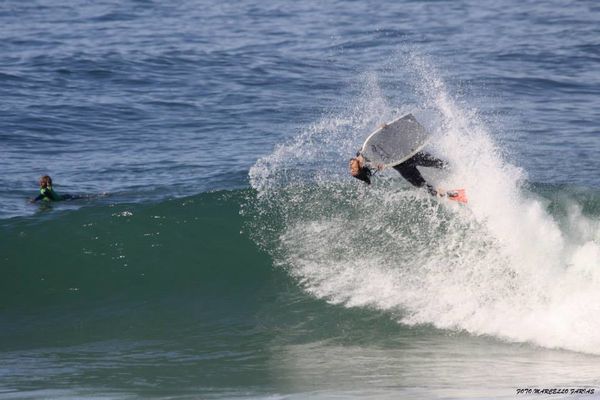 One morning, you wake up , You arrive in your kitchen and suddenly ,you see a genius in wetsuit! He say:" Hey Joao, I can offer you 2 magic gifts if you give me a bottle of milk! What do you say?
Maybe a better world to live, and a big sponsor that cloud supports my trips, contests and material . It´s all I need to live doing what I love and do best.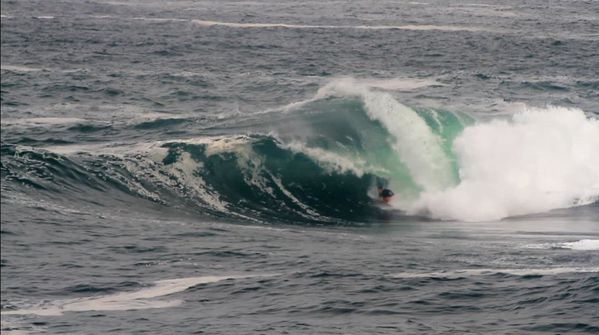 If you had the choice between these situations: A surf-Trip 9 months in Belgium A domino-course of 3 weeks at Loudeac town in brittany http://www.deltajeux.com/Jeux-de-domino.html Locking-24h in a cage with a gorilla a bit edgy. Which you choose and why?
A surf-trip 9 months in Belgium ! I love to travel to new places around the world…it would be a good opportunity trip !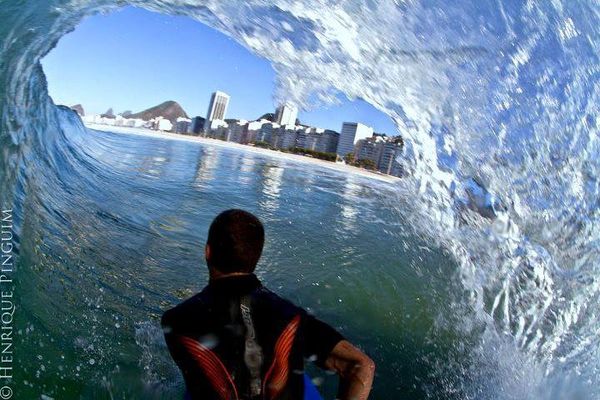 How would you define a good session ?
I think you need to have fun…for me is the time I have to forget all my problems and work stress.. so a deep barrel and a couple of ramps makes me happy for a day . But when we have waves we are up to surf all day.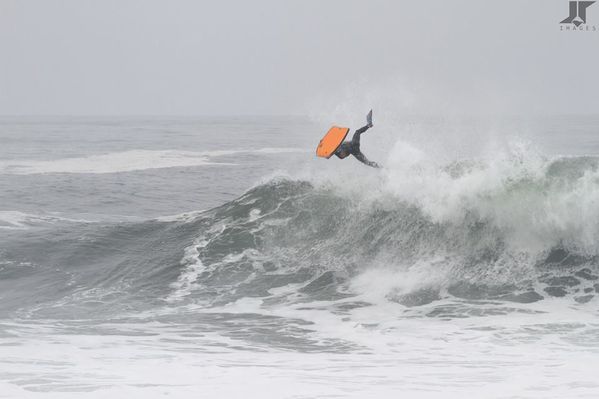 Joao Ricardo ( JR imagens )
What do you think about annaelle challenge? You will come?

I think it´s a amazing experience, going on boat for a wild spot, and get good rights and lefts on reef, love it ! I wish I had time and a good support for going this year, but I am studying hard this year in college. thanks for the invitation !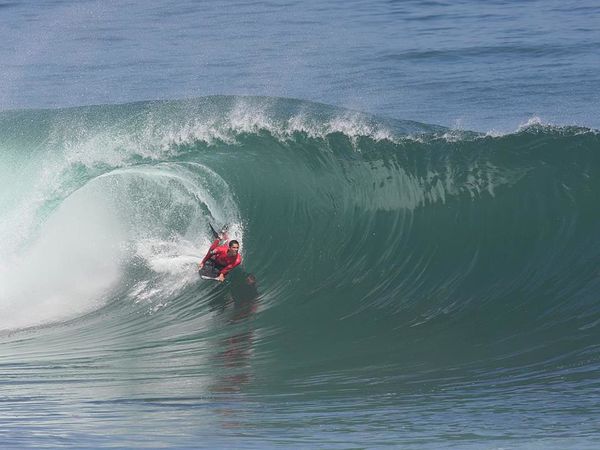 Do you have sponsors?

I'm without any bodyboard sponsors. I'm searching for an international bodyboard brand, it's very difficult to get a good sponsor in Brazil , but I'm working some years for that, and a have faith that I will find a good shape for my owns boards.
I has got really to thanks my only sponsor, IPANEMA PILATES, that belives in my potencial. I'm very glad to training with Augusto Bayard. His helping me to push my limits and improve my performance into water.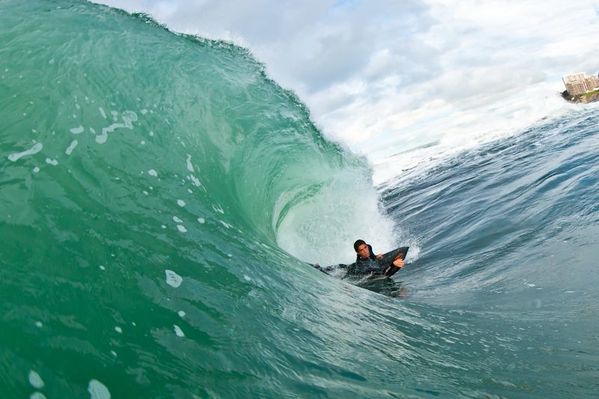 A last Word ?
I'm very glad to say hello to french people , gongrats Charly for the amazing work with the IST . I would like to invite french people to come to Brazil in our winter, for sure is a good season for come to Rio de Janeiro.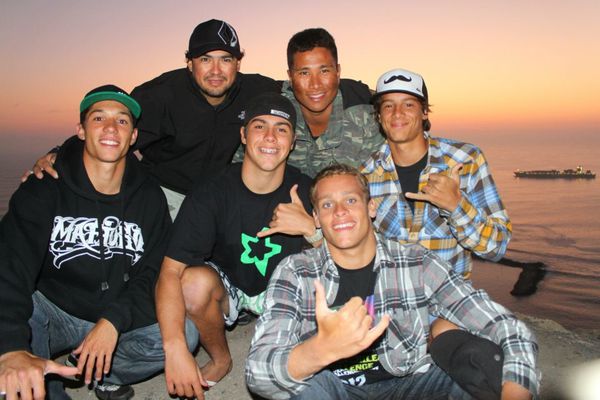 Interview Ben Player, World Champion 2005 and 2007
Interview Cesar Bauer , IBA DKWT World Champion 2010
Interview Andre Botha , World Champion 1997 et 1998

Interview Jeff Hubbard, double champion du monde de bodyboard
Interview Manny Vargas, IBA Live webcast commentator!
Interview Manuel Centeno, Champion du monde et d'europe 2006
Interview Tanner Mcdaniel,US bodyboad champion -12 ans
Interview Alan Munoz, Bodyboarder pro from chilie!
Interview Jacob Romero, Bodyboarder Pro de Mauii
Interview Pierre Louis Costes (PLC)
Interview Jipé Riou, Bodyboarder breton