Jason Bitzer a été Bodyboarder Pro depuis 2001 et un maître nageur pour la ville du comté de Honolulu depuis 2007. Il participe à certains événements sur le circuit IBA world tour et il travaille comme lifeguard sur le North Shore d'Oahu comme sauveteur.Il a pris le temps de nous parler de son métier de lifeguard et de sa passion du bodyboard!

Could you describe you in few line?
My name is Jason Bitzer, I am Lifeguard on the North Shore of Oahu and a former Pro Bodyboarder. I still surf every swell and travel to catch waves between family obligations. I was born and raised in New Jersey and love Hawaii and New Jersey pretty much equal.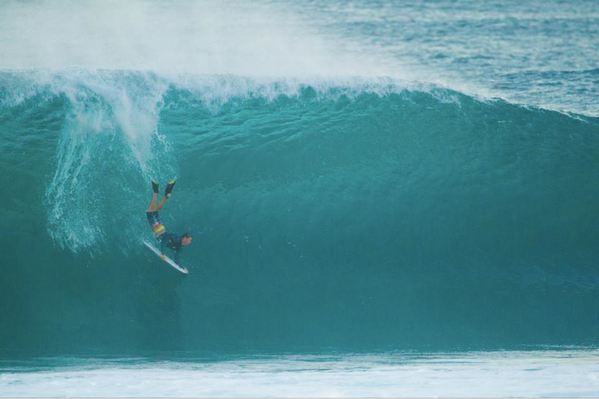 Pic :http:// www.brianbielmann.com/
When did you started bodyboarding and why?
I started Bodyboarding on the New Jersey shore when I was eight , my mom bought me a 20 dollar board and I road it until it folded in half then gave it to my cousin. The next summer my dad went big and bought me a 120 dollar Elminater Bodyboard, I was hooked and never left the beach since.
What do you prefer in bodyboarding! prone or Drop knee and Why?
I am better at Prone , but drop knee is insane fun, I dislocated my knee when I was young and it was never the same so I DK but I am pretty average. I short board not when the waves are small.
Pic Beach Bum Baby
Where do you live ! is it a good place?
I live in Kailua Oahu, it is kind of a Yuppie rich kid town, really nice and clean but 30 mins from Sandys and an Hr from North Shore. My wife works here, so I drive for work to make it easier on her. We stay with our Mother during the winter as she lives on the north shore to be closer to the surf and work.
What is your best result in contest?
My best result in a contest is winning Big Sea Day in Manasquan New Jersey when I was 13. I never really did well in contests, I made a few rounds each tour event and never really made heats at Pipe, I just chocked up in heats and put to much pressure and blow it. I just cruise and surf these days. I will do an event if the waves are pumping and I can get in the heats when the surf is good!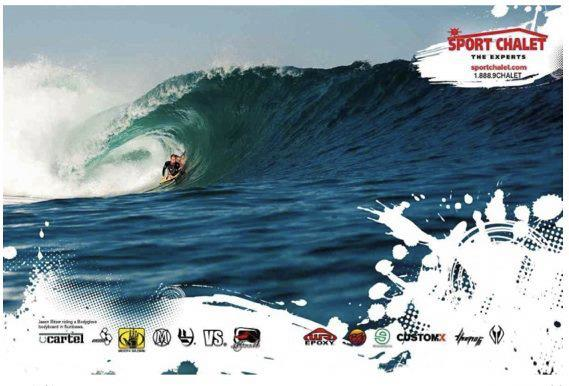 What is the craziest meal that you eat during a surf trip?

I eat a bulls tounge in Japan at a contest .
You are lifeguard in the north shore, I think it is a job where you must be very concentrate because it is a dangerous spot?

Being a lifeguard is a challenge on the North Shore, no one has it mastered , it is just to raw of a place to get wired. I have been working there on an off for about five years and perminantly for two years. So I have a ton still to learn. The best thing to do is prevent vs react, 90% if you are reacting, you are not doing your job right. At Pipe sometimes you just have to pick up the pieces as 99% that are out there mid winter are not going to hear a lifeguard telling them not to go out , so we just react and send them w/ the ambulance, unless clueless new comers or tourist try to attempt to go out, then you just stop them at the front gate!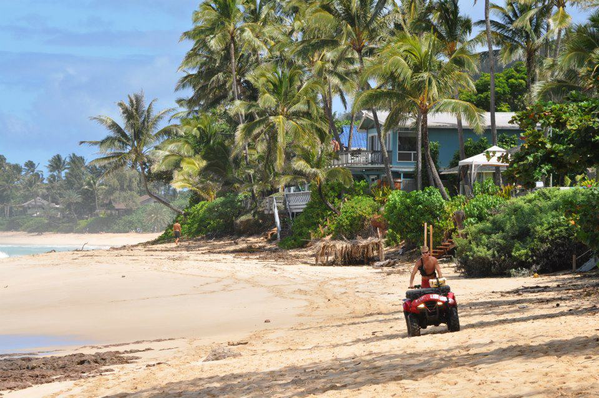 What is your craziest story at pipeline?
I have seen alot of stuff at Pipeline, it all blends together after awhile, it is a schene within a schene.
Do you often ride skateboards?
I only cruise around on my Penny skate and longboard, John John taught me how to drop in qrt pipe when he was eight, I got the hang of it, the him and his brothers just made me feel like an idiot so I just gave up.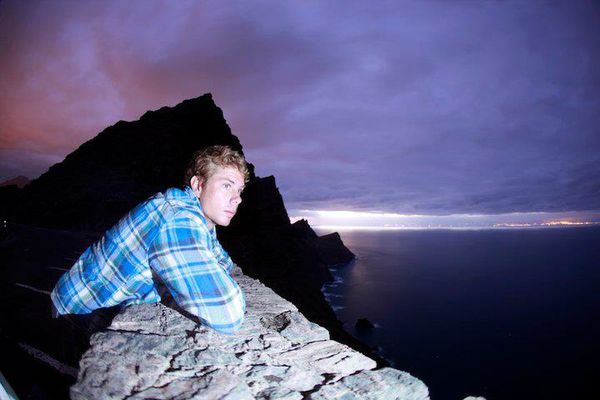 Island Slalom Tour is a series of skateboarding contests on tiny french islands where nobody has ever skated! We are as Captain cook at Hawaii in 1600! Except we have now motor boats and concrete roads... What do you think about this?
Hawaii when Cpt cook showed up, better have a good sword because I am pretty sure he got killed at one point in Polonesia. Empty bodysurfing at Pipe would be epic though!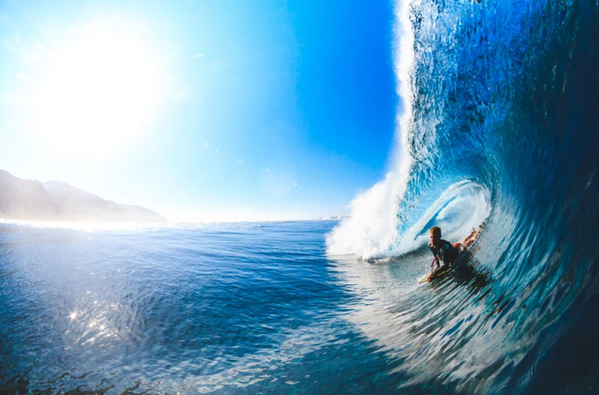 What is your biggest Wipe Out?
I didnt walk once for a month from hitting the reef at Pipe, my Girl Friend who know is my wife had to help me put on my clothes for a month!
One morning, you wake up ,You arrive in your kitchen and suddenly,you see a genius in wetsuit! He say:" Hey Jason, I can offer you 2 magic gifts if you give me a bottle of milk! What do you say?
I have no clue what this means, but I assume I dropped a tab o f acid cause that question is narly!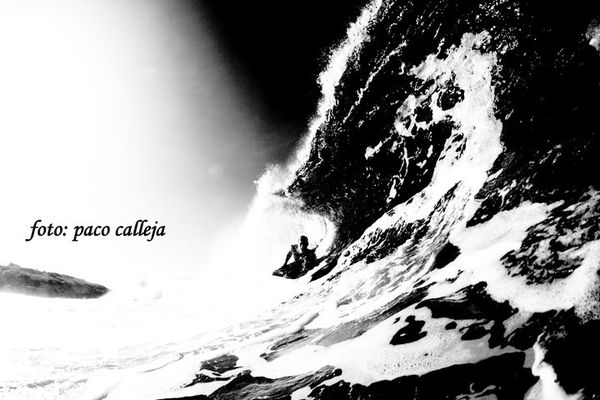 If you had the choice between these situations:
A surf-Trip 9 months in Belgium
A domino-course of 3 weeks at Loudeac town in brittany
http://www.deltajeux.com/Jeux-de-domino.html
Locking-24h in a cage with a gorilla a bit edgy.
Which you choose and w
I will take the Domino course, but would prefer chess.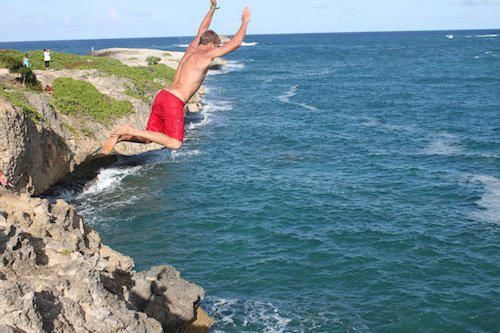 What do you think about annaelle challenge,IBA event?You will come?
The contest looks sick, I am not sure if I can make it with the family, but if I am invited? Who knows , do lifeguards get wildcards theres days!
Do you have sponsors?

ya my SPONSOR is HURLEY,Bio Astin and METRX Nutirition and they are all great people.
Aloha

More hawaians riders on the blog Island Slalom Tour!!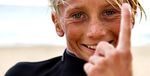 Tanner McDaniel est un jeune bodyboardeur hawaien qui a réussi à être le lus jeune rider de l'histoire à se qualifier pour le main event du Pipe Pro 2012 à Hawaii! Lors de sa série, son caddi était Mike Stewart!On revient avec lui sur cet exploit! Hy Tanner !I Am happy to take news about you
[…]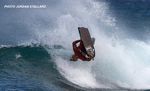 Kona est un bodyboarder hawaien plein d'energie et d'humour qui s'est bien pris au jeu de l'interview! When and where did you arrive on earth? Sept.30th 1987 Maui memorial hospital! Stoked! Could you describe you in few line? Ready to live!!! When did you discover bodyboarding and in wich spot?
[…]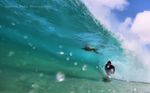 o Kahekili Labatte est un jeune bodyboarder qui suit le tour US! il nous vient de l'île de Maui et envoie de la semoule de canistrelli! When and where did you arrive on earth? I was born Jan 2, 1995. In Maui, HI at the Maui War Memorial Hospital. Could you describe you in few lines? Funny,
[…]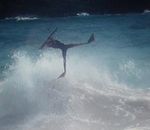 Tanner Mcdaniel est champion US en moins de 12 ans et il envoie déjà du solide!Il pratique aussi le skate mais préfère être dans l'eau avec son bodyboard! When and where did you arrive on earth? February 28,1999 Could you describe you in few line? Motivated When did you discover bodyboarding? I
[…]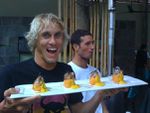 Jeff Hubbard est double champion du monde de bodyboard,a gagné 3 fois à Pipe!!il vient d'Hawaii! C'est un rider qui est connu pour avoir un gros smile,il aime les voyages,les rencontres,les bons repas entre amis,les gros tubes! When and where did you arrive on earth? @honolulu hawaii 3 decades
[…]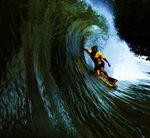 Adam Bice est un jeune bodyboarder de l'île d'oahu à Hawaii qui s'est lancé sur le tour Pro cette année!Il envoie des airs,il est drôle et aime les voyages! Hy my friend!When and where did you arrive on earth? February 3,1985 in Waipahu,Hawaii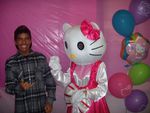 Nic Drose est une jeune bodyboarder de l'île de Maui qui surfe régulièrement avec Jacob Romero! Il assure à bloc,envoie des airs dans tous les sens et il a l'aloha spirit en lui.Nic devient aussi reporter pour le blog de l island slalom tour et nous enverra des reports de sessions de l'île de
[…]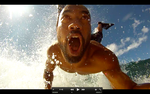 Jacob Romero est un bodyboarder pro de l'île de Maui qui est bien cool! Jacob est un bon tuberider et aussi un très bon pêcheur! Il se confie au blog IST! When and where did you arrive ON earth? I was born on October 1, 1985 in Hawaii on the island of Maui. When did you started surfing? I
[…]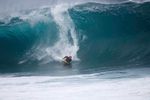 · Jacob VanderVelde est un bodyboarder d'Hawai connu pour charger du gros Pipeline, il pratique aussi le bodyboard tandem avec sa fille et se cale des bons tubes! Quand les conditions sont plus grasses, il va sur le north Shore pour envoyer du gros! Nous avons le plaisir de vous présenter ce
[…]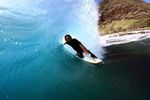 Allons faire un tour à Honolulu pour découvrir un free bodyboarder qui est aussi bon en drop qu'en prone!Colin est un rider ouvert avec un bon esprit bien cool! Et il a pris le temps de répondre à une interview cool!! Could you describe you in few line?When did you started bodyboarding and why?
[…]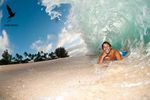 Dave est un bodyboarder hawaien qui a fait de belles perfs en 2011 sur le tour! Il aime les bonnes vagues,faire du camping,les girafes et son île d'Hawaii! Could you describe you in few line? My name is David Phillips but a lot of people call me DPhil. I was born and raised in the great islands
[…]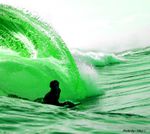 Direction hawaii à la découverte d'un rider aussi à l'aise qu'en prone qu'en DK!Il ride juste pour le plaisir et fait quelques compétitions mais juste pour le fun!J'ai la joie de vous présenter Mister Spearz! Could you describe you in few line? Awesomeness wrapped up in a bundle. naha well its
[…]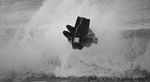 Direction Hawaii à ldécouverte d'un rider qui est allé jusqu'au round 3 lors du Pipe Pro 2013!Il s'agit de Davin Alexander que j'ai le plaisir de vous présenter ici à travers une petite interview! Could you describe you in few line? Cultural activist fully STOAKED to share the passion of […]