Partons à la découverte d'un des meilleurs surfeurs d'italie,il s'appelle Giovanni et il est en interview exclusif sur le site de l'Island Slalom Tour!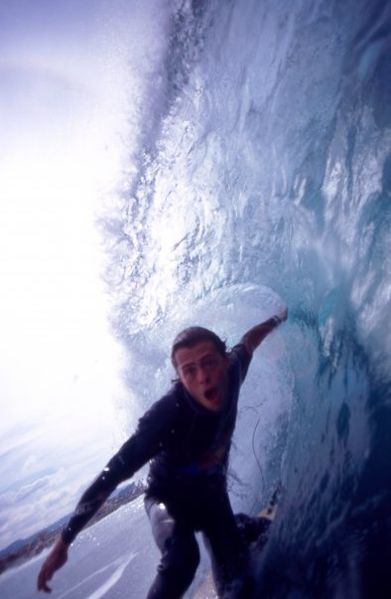 FOTO MUGLIA
Could you describe you in few line?
Hi guys!! i'm Giovanni Cossu from Sardinia (Italy), an island considered the pearl of mediterranean sea for waves and beauty. I'm 29 years old and i'm introspective, radiant and a little artistic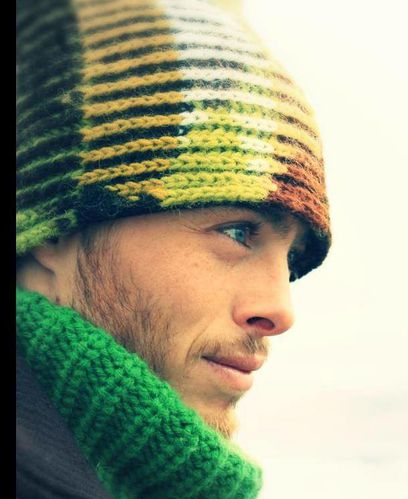 -When did you started surfing and why?
i started surfing in 2000. I was watching "Baywatch" on tv and one evening i found an old bodyboard in the garage of my friend, it was the sparck!!!
-Where do you live ! is it a good place?
Sardinia is one of the most beautiful places in all the world, for sure!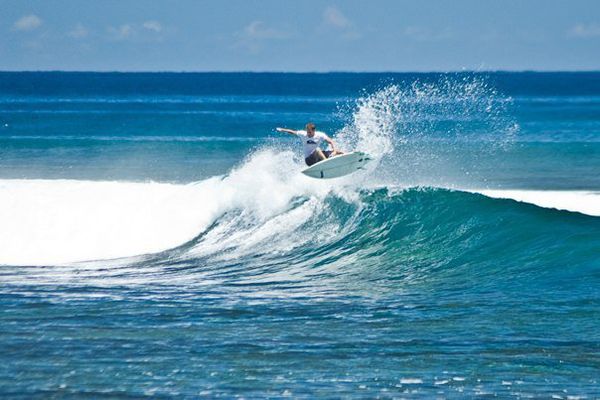 -What is your best result in contest?
i won some regional championship some years ago, i competed for the Italian national team in Sud Africa at ISA world championship 2002, some other good placement at the italian championship..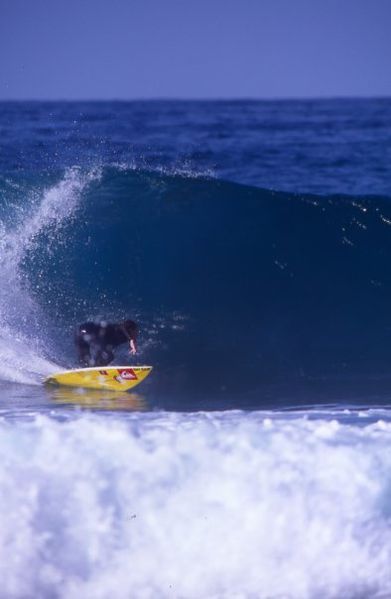 FOTO MUGLIA
-Do you often ride skateboards?
no.. becouse if you have a wipeout with sk8 is very difficult put on the wetsuit after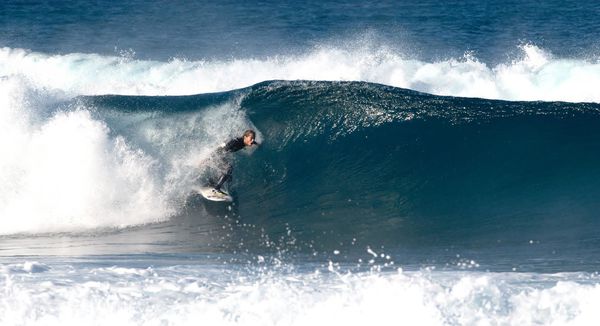 -Island Slalom Tour is a series of skateboarding contests on tiny french islands where nobody has ever skated! We are as Captain cook at Hawaii in 1600! Except we have now motor boats and concrete roads... What do you think about this?
I think that when you do somethying of new, for first time, the sensation that you fill is exactly the same that feels James CooK in 1600! ... SO GERAT!.. it's fantastic!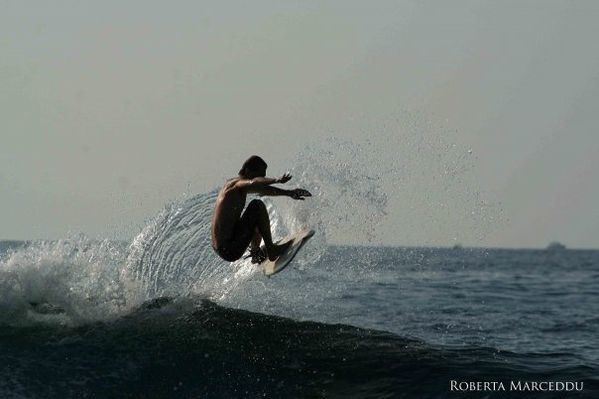 foto roberta marceddu
-What is your biggest Wipe Out?
my worst wipeout was some years ago surfing my homespot, after the freefall in the wave the leash was entangled under a rock and i I could not go back to the surface for too long...so I pushed with my feet on the bottom till break the leash... a very bad moment!!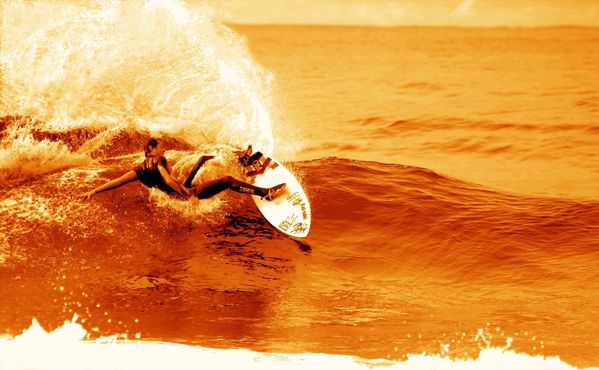 -One morning, you wake up ,You arrive in your kitchen and suddenly,you see a genius in wetsuit! He say:" Hey , I can offer you 2 magic gifts! What do you want?
....uhmmm..for first i ask: are you Kelly slater????? ok, take me with you!
-How would you define a good session ? good waves, two friends, warm water.... ok, it's all!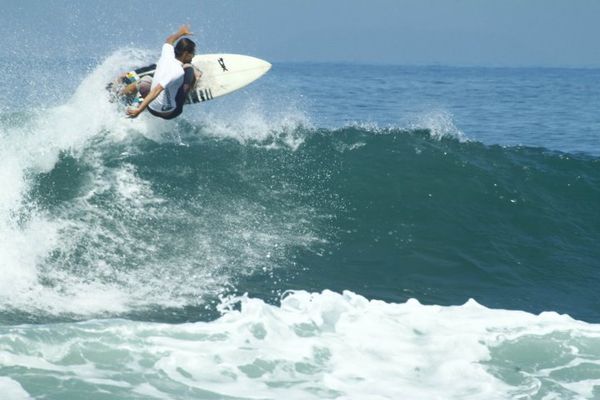 -Do you have sponsors?
yes, i have my local surfshop BLACK MARKET from Sassari that support me for tecnical equipment, CMYK shoes (http://cmykshoes.com/) that give me very cool shoes every time and from last year i ride VERCELLI surfboards http://www.vercellishapes.com/ from hawaii that makes perfects surfboards for me!! thanks to all my sponsors for the help!!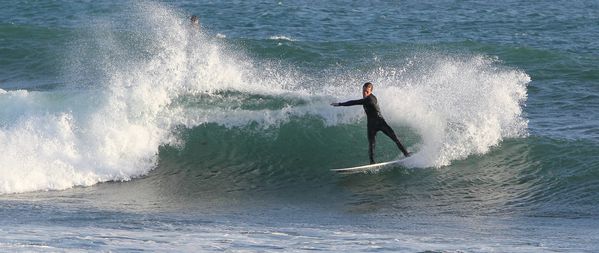 -A last Word ?
yes, thank you for the interview, all the reader of ISLAND SLALOM TOUR and follow me on my facebook page: www.facebook.com/pages/Giovanni-Cossu/562092487213146?ref=hl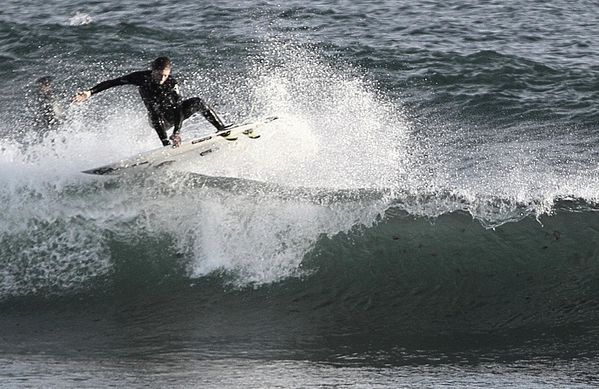 Découvrez d'autres surfeurs sur le site IST!
Interview Eric Rebière , Free Surfeur Pro
Alizé Arnaud, championne du monde ASP en interview!!
Interview adrien boedec, Rider Phenum and Juanito surfboards
interview Jean Sébastien Etienne, Surfeur Pro
Interview Othmane Choufani, Free Surfeur Pro from Marocco
Interview Dimitri Ouvré , Champion d'europe de Surf
Thomas Joncour, co-createur du club et école de surf 29hood!
Didier Piter, Surf-Coach en Interview!!
Interview Edouard DELPERO , Double Champion de France de Longboard
Interview Alex Kersaudy , jeune espoir du surf breton
terview Gordon Fontaine,Surfeur Pro
Interview Romain Laulhé, Surfeur Pro
Interview Garrett McNamarra, Rider of the biggest wave in the world and a cool man
Et encore plus ici!!