Direction l'argentine à la découverte du double champion Junior!!I s'appelle Facundo et il est aujourd'hui en interview sur le site de l'Island Slalom Tour!
Could you describe you in few line?


My name is Facundo Ane , I'm from Argentina , i ` m 20 years old .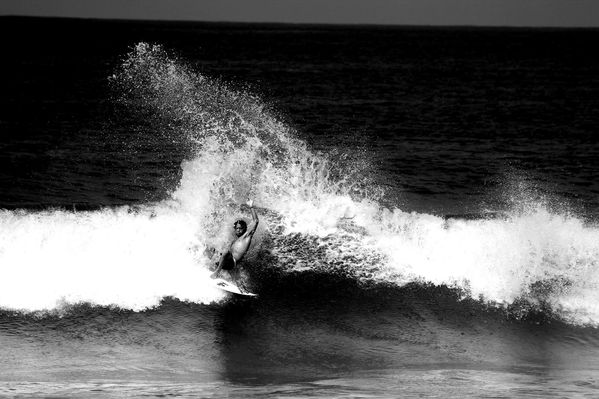 When did you started surfing and why?

I started surfing when I was 3 or 4 years . I started because my dad surfing surf since childhood.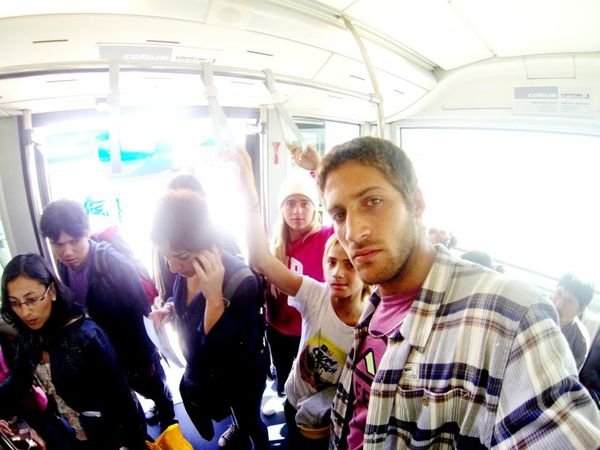 Where do you live ! is it a good place?
I live in a town called Mar del Plata, Argentina . There are very good but the sweeles waves are not constant because it is in the South Atlantic .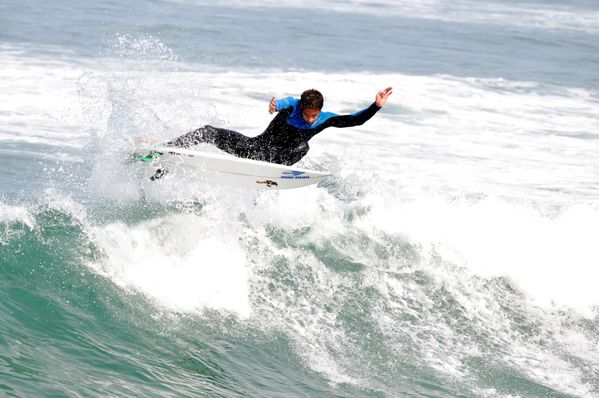 What is your best result in contest?

My best results were two-time champion contest Argentino Junior, and my Classification in Trials at HD WORLD JUNIOR CHAMPIONSHIP FINAL 2013 held in Brazil recently.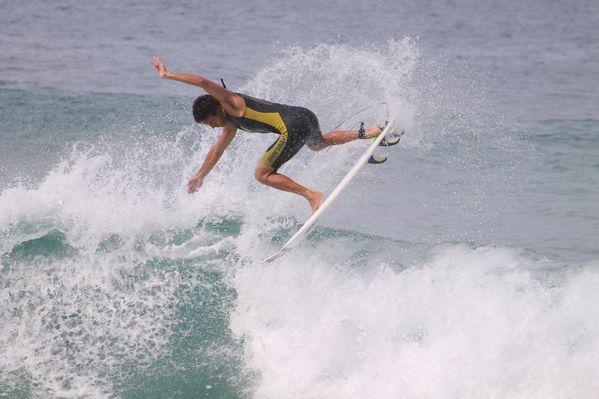 Do you often ride skateboards?

All my life ride a skateboard , and I have a half pipe in my backyard .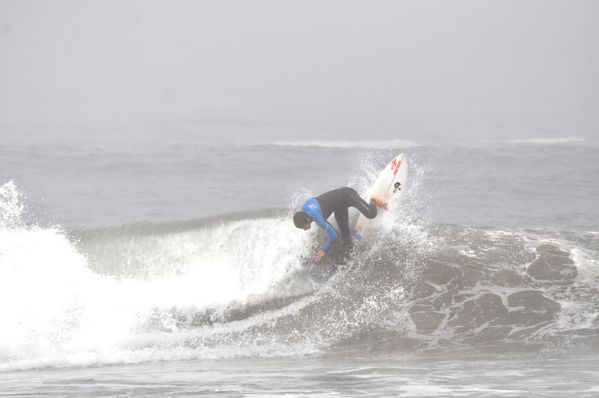 Island Slalom Tour is a series of skateboarding contests on tiny french islands where nobody has ever skated! We are as Captain cook at Hawaii in 1600! Except we have now motor boats and concrete roads... What do you think about this?

About Slalom Island Tour I think it is very good, the idea is incredible , more being realized in places where it has been practiced before the skateboard, thus encouraging the sport . In my country do similar projects , and it's amazing what ah increased interest in the sport.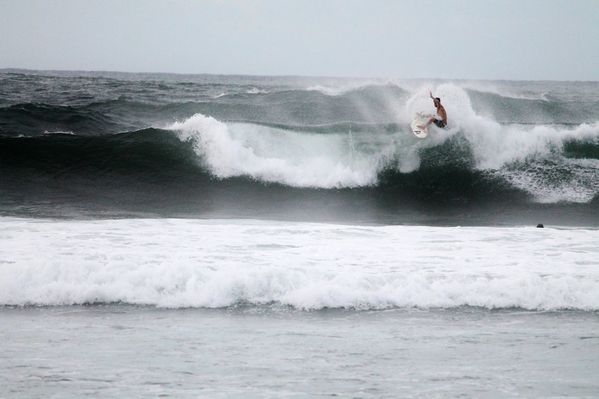 What is your biggest Wipe Out?

My biggest wipe out Puerto Escondido was in the last year , one day with 9 ft in size, the biggest wave I paddle with a 6 ` 6" surfboard ( small wave that size ) .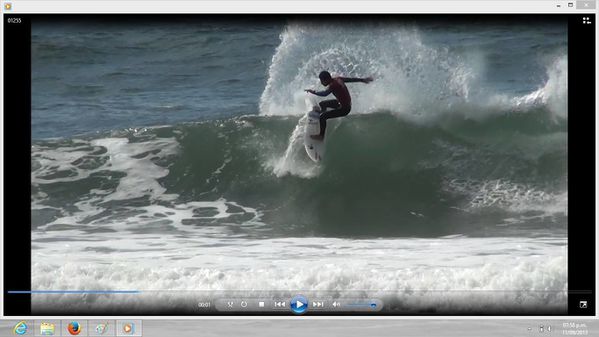 One morning, you wake up ,You arrive in your kitchen and suddenly,you see a genius in wetsuit! He say:" Hey I can offer you 2 magic gifts! What do you want?

I would ask the genie one free plane ticket to last forever and that is to any destination worldwide . The second wish would be to have a surf level similar to TOP 30 of the WCT .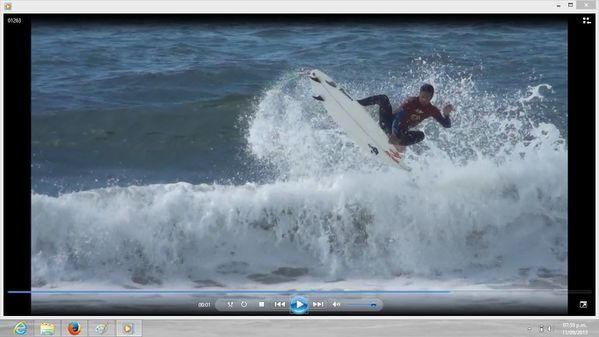 How would you define a good session ?

A good session is one you do with friends or family , no matter the quality of waves, that's a good session .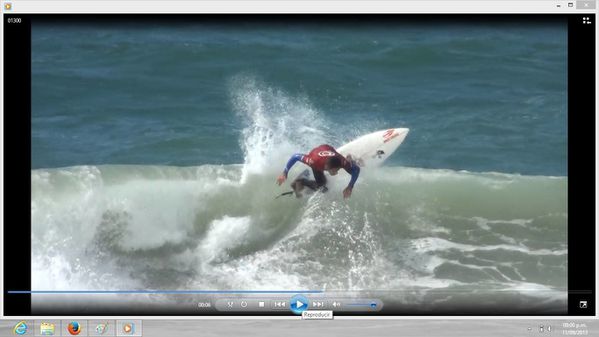 Do you have sponsors?

Sponsor I have not, but I have the support of Mormaii Mormaii Argentina and Brazil, and a Clover Surfboards, which is my surfboard factory.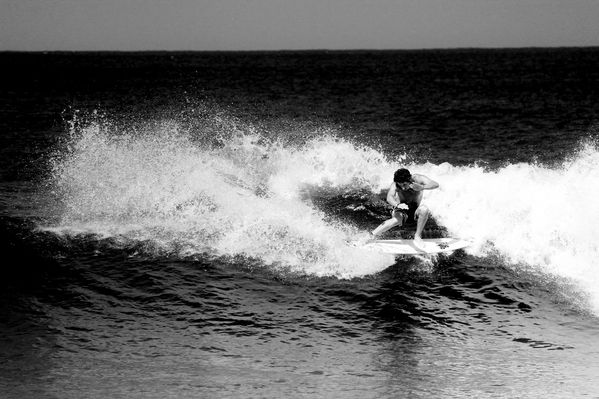 A last Word ?
I would say to people who never leave their dreams, you fight for them and make them a reality, you can. I want to thank my family for their support of me as competitor, shaper and foremost as a person. Thanks to you for giving me a space to tell of mì. And thanks to the readers for reading my story. Bye!
Découvrez d'autres surfeurs sur le site IST!
Interview Eric Rebière , Free Surfeur Pro
Alizé Arnaud, championne du monde ASP en interview!!
Interview adrien boedec, Rider Phenum and Juanito surfboards
interview Jean Sébastien Etienne, Surfeur Pro
Interview Othmane Choufani, Free Surfeur Pro from Marocco
Interview Dimitri Ouvré , Champion d'europe de Surf
Thomas Joncour, co-createur du club et école de surf 29hood!
Didier Piter, Surf-Coach en Interview!!
Interview Edouard DELPERO , Double Champion de France de Longboard
Interview Alex Kersaudy , jeune espoir du surf breton
terview Gordon Fontaine,Surfeur Pro
Interview Romain Laulhé, Surfeur Pro
Interview Garrett McNamarra, Rider of the biggest wave in the world and a cool man
Et encore plus ici!!