Direction l'Argentine à la découverte d'une skateuse Pro bien cool!!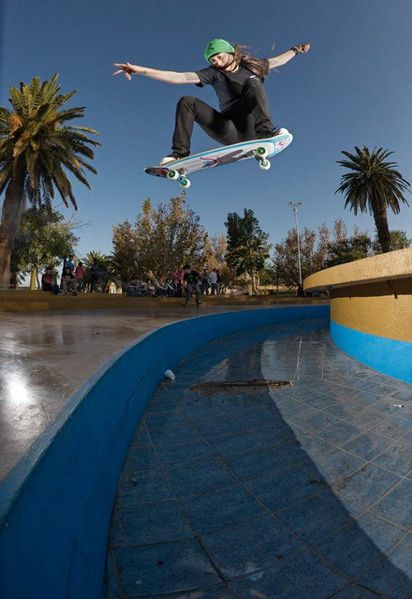 Could you describe you in few line?

My name is Eugenia Ginepro, I'm 24 years old and I live in Buenos Aires,Argentina. I love to travel around with my skate, I like enjoying my family and friends and I like knowing what i want which is the femenin skateboarding here and everywhere in the world.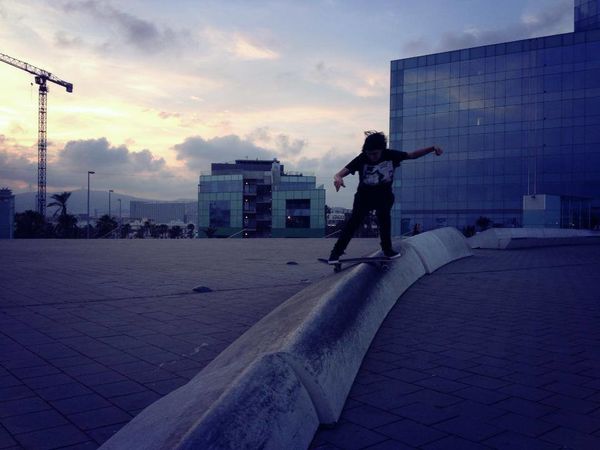 When did you started Skateboarding and why?

I started skateboarding at 11 years old at a skatepark near my school and immediately started meeting new people who helped me getting boards, shoes and stuff I needed if I wanted to grow and learn more. I went riding with my friends in the streets and traveled to other cities.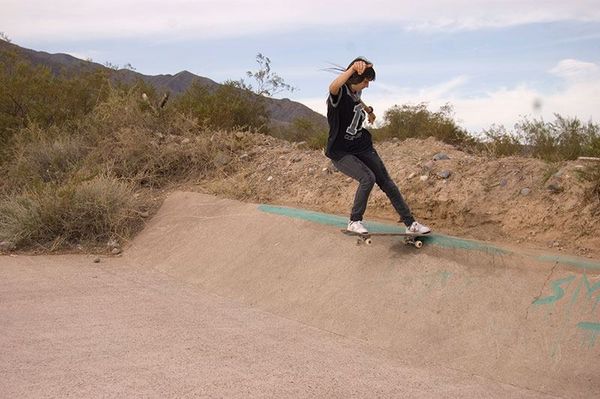 What do you prefer in skateboarding! bowl/street?

Once I met this life it became a necessity to skate everyday.
I like it all, bowl, street. There are days for everything.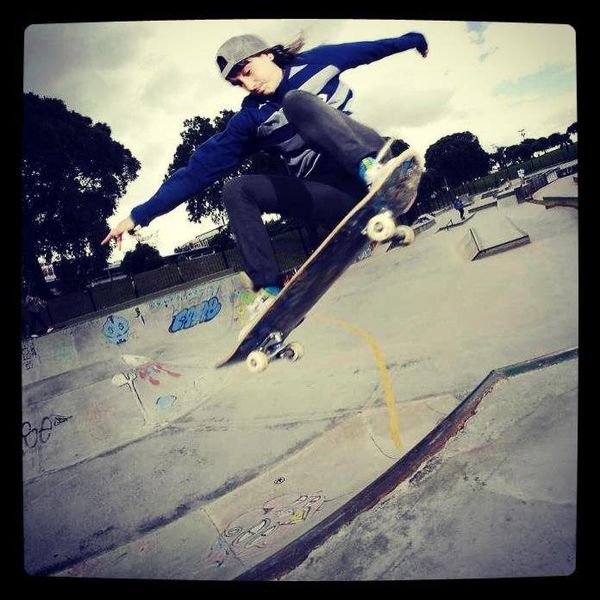 Where do you live ! is it a good place?

I live in Buenos Aires, Argentina in a neighborhood called Palermo. And yes, I love it.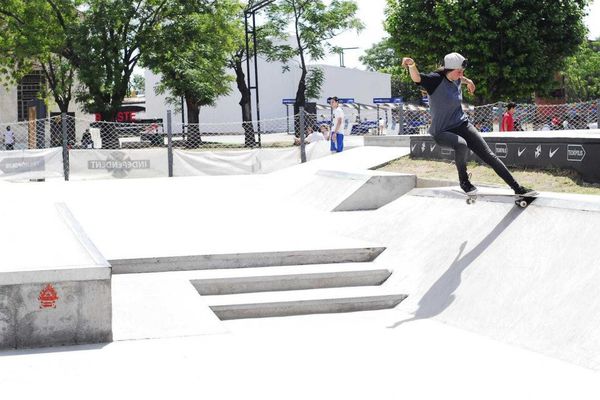 What is your favourite rider?

From Argentina, Milton Martinez, Cocó Cianciarulo. And then Sammy Vacca and Vanesa Torres.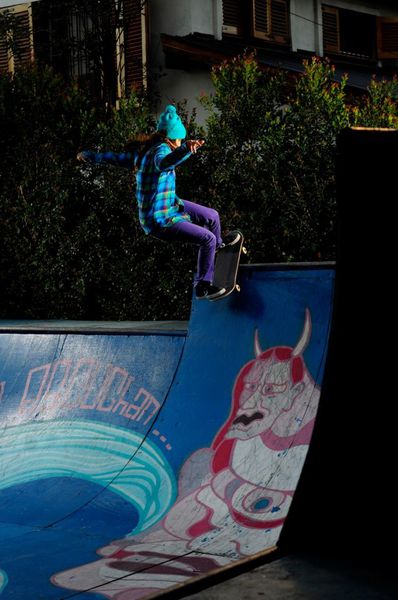 What is your best result in contest?
Last summer I went to Barcelona and I won a Girls Contest in O Marisquino, in Galicia.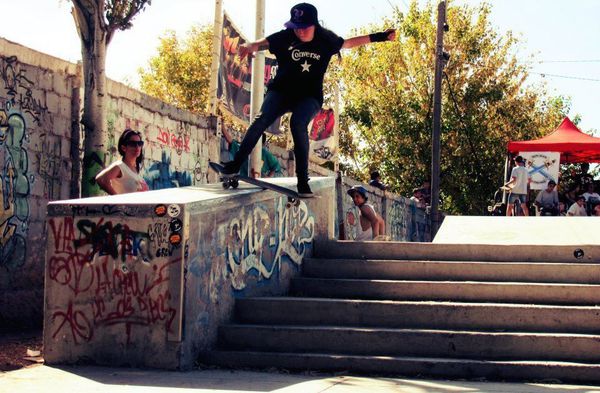 What is the craziest meal that you eat during a surf trip?

I don't remember, haha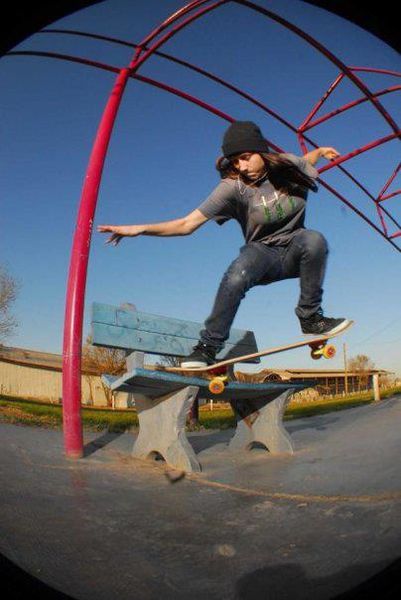 foto: Diego San Martin
Do you often ride skateboards?

Always.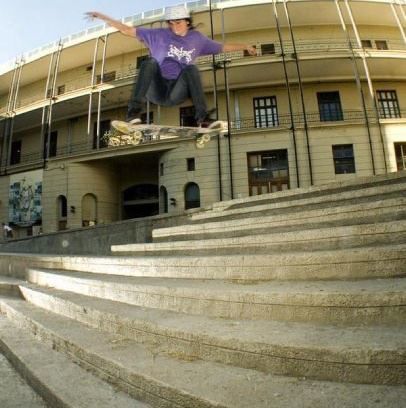 Island Slalom Tour is a series of skateboarding contests on tiny french islands where nobody has ever skated! We are as Captain cook at Hawaii in 1600! Except we have now motor boats and concrete roads...
What do you think about this?

Very good! lets go!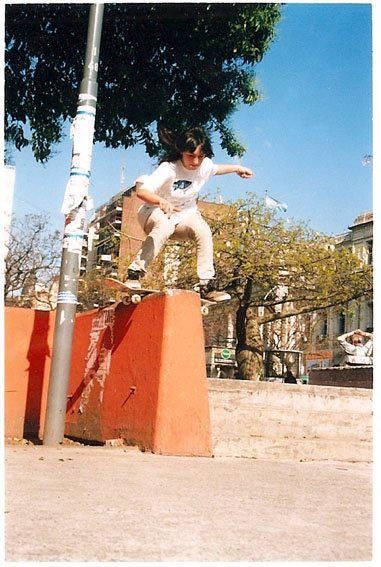 What is your biggest Wipe Out?

The unexpected ones.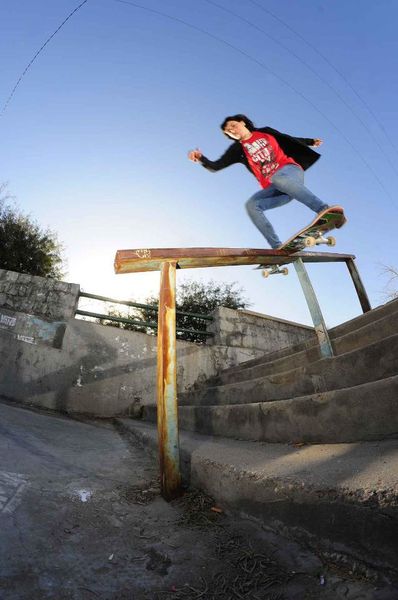 One morning, you wake up ,You arrive in your kitchen and suddenly,you see a genius in wetsuit! He say:" Hey Marcos , I can offer you 2 magic gifts! What do you want?

Being able to speak all languages and to travel all over the world and skate.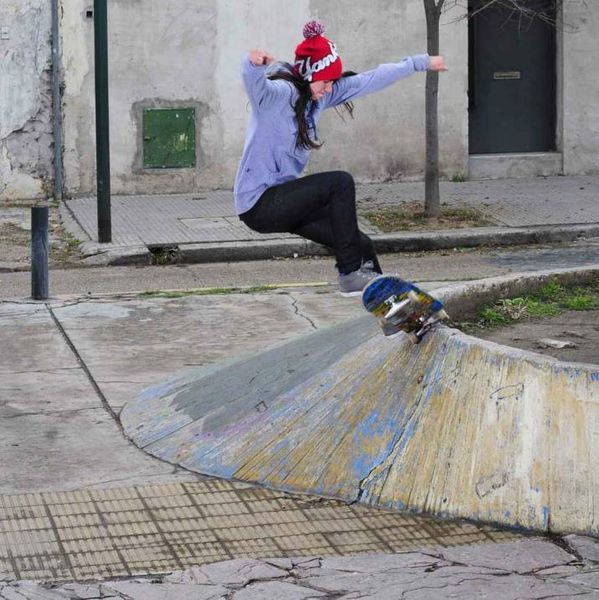 How would you define a good session ?
My friends, whoever feels like skating, near the sea and in a spot that has everything.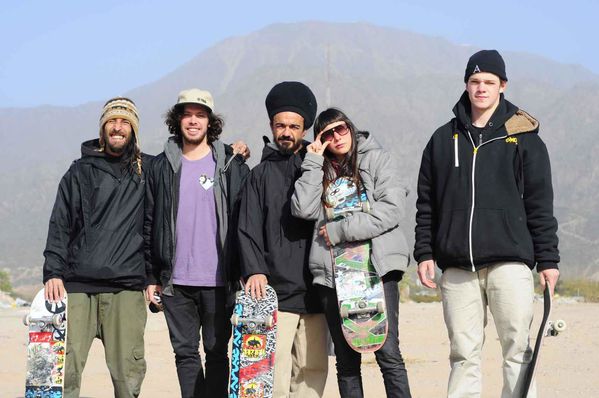 Do you have sponsors?
Converse Argentina, Arise Trucks, Girls Only Boards, Rockstar Bearings, Infinit Eyewear, Clean G,Girls Assault.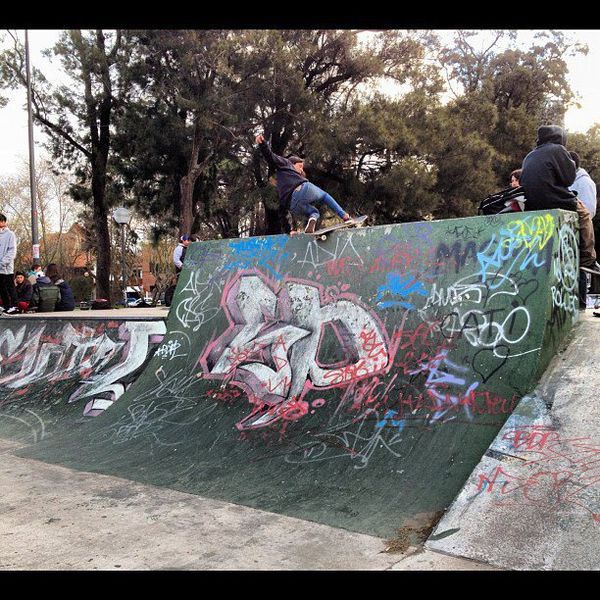 A last Word!
Happy New Years!
https://www.facebook.com/Ginepro.Eugenia
Et retrouvez sur le site Island Slalom Tour des interviews de Pros et amateurs!
Marc Haziza, Skateur pro en Interview!
Interview Derek Fukuhara , Pro Skateur
Interview Kelvin Hoefler , Skateur Pro from Brazil
Interview Dias Christophe Sampaio, Skateur Pro
Interview Vincent Milou , Champion de France Espoirs en Street 2012
Interview Cyril Jubin, Vice Champion de france street 2012
Interview Samu Karvonen, Pro skater
Interview Stephan Boussac,skateur de Marseille
Interview Wissem Bensalem, Internationnal Pro Rider RADGOLL Shop!
Interview Max Renaud , Skateur Pro du team PW skateshop!
Interview Andréa Dupré, Skateur de Bordeaux
Interview Gerald Deloye,Skateur, Graphiste,Réalisateur de courts métrages...
Interview Benjamin Garcia, Skateur de Bordeaux
Interview Joseph Garbaccio,Skateur du Havre
Interview Max Verohanitra ,skateur pro en Interview!!
Et plein d'autres ici,plus de 165 skateurs interviewés: