Partons à la découverte d'u Skateur Pro qui vit actuellement en Californie et fait du skate à longeur de journée! Il a un gros niveau et un pur style!
Il a pris le temps de nous parler de sa passion à travers une interview exclusive IST!!
When did you started Skateboarding and why?
I started skateboarding about 16 years ago. It started off being innocent and fun with my friends. As I started to get really into it, I found it to be something that no one else could really relate to. When I would meet other skaters it was like we would automatically connect, like we were in a secret society. My parent's were extremely involved in the sports I played as a child, skateboarding was my own thing. My own activity, no one could tell me what tricks to do or when to skate.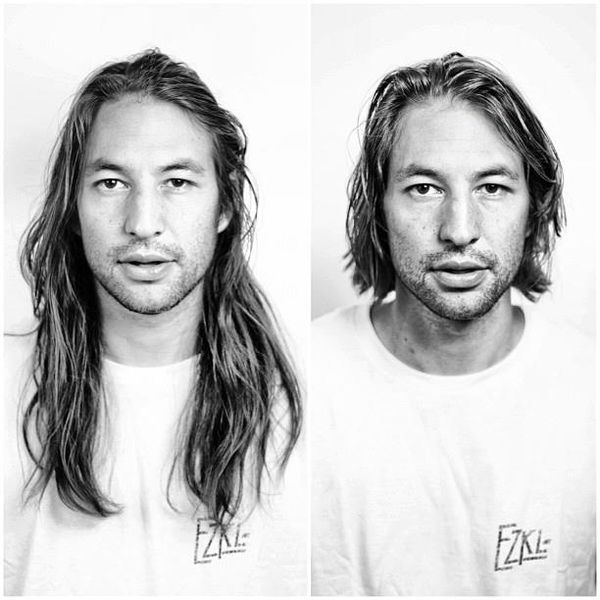 What do you prefer in skateboarding! bowl/street?
I personally enjoy street. Taking architecture that wasn't made for skateboarding and creating something unique with it. The streets are your blank canvas and there are no rules, as long as you don't get caught haha. Bowls are awesome too. The idea of doing tricks back to back to back always blows my mind. I'm not sure my brain thinks fast enough for that.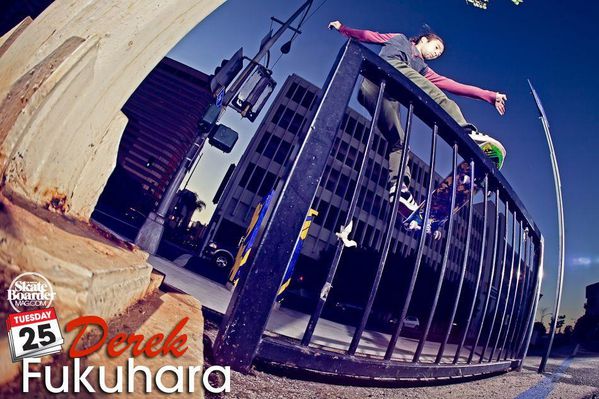 Where do you live ! is it a good place?
I currently live in Long Beach, California. It is amazing here, perfect weather all year and in the heart of skateboardings mecca. I live 7 blocks from the beach and everywhere I go I run into fellow skaters. Pretty ideal.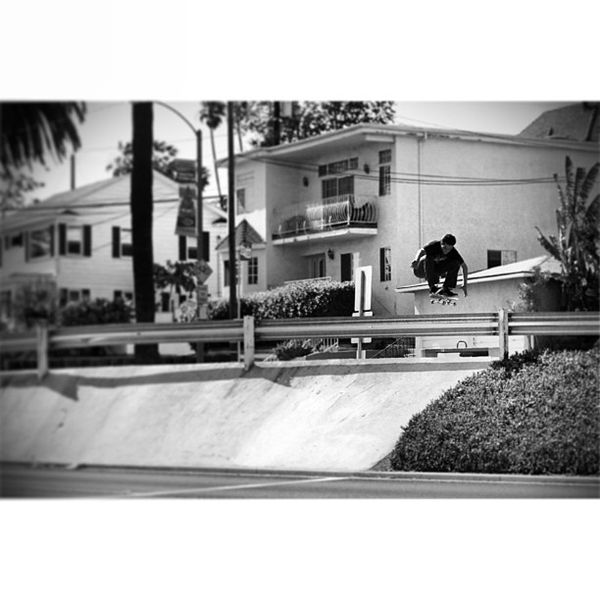 What is your favourite rider?
My favorite skaters change all the time but my top 3 all time favorite skateboarders are Marc Johnson, Guy Mariano and Kenny Anderson.
What is your best result in contest?
I'm not really a contest skater. Competing is one reason I quit sports to ride a skateboard. I don't believe you can really judge skating. It's like asking who played music better, Mozart or 2pac.
The only contest I've ever really done well in are games of S.K.A.T.E. I've won a few of those but I usually don't qualify when it comes to 60 second run contests.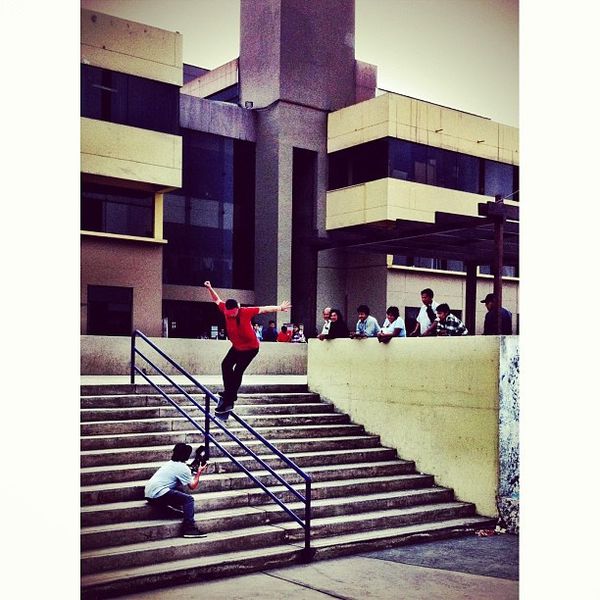 What is the craziest meal that you eat during a skate trip?
I try to eat healthy when I'm home but when I'm on a trip I will eat whatever the traditional dish is in the area. I haven't eaten anything too crazy. Maybe turtle? I'm still waiting to go to China or Southeast Asia, I am down to try some crickets or grasshoppers.
Do you often ride skateboards?
As often as these old bones will let me.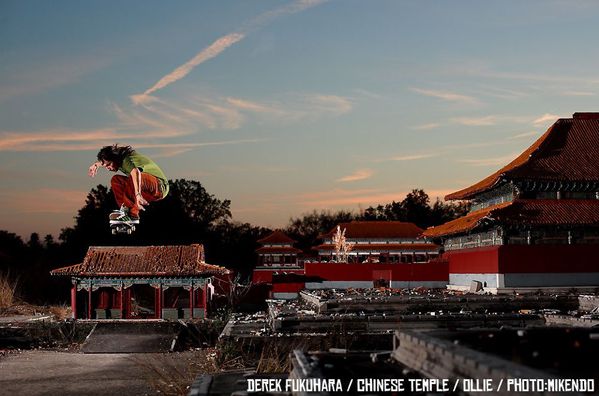 Island Slalom Tour is a series of skateboarding contests on tiny french islands where nobody has ever skated! We are as Captain cook at Hawaii in 1600! Except we have now motor boats and concrete roads... What do you think about this?
That sounds amazing. Skating is all about the adventure, it is all about going places you've never been before. I would love to go to tiny French islands to skate!
You are welcome my friend!!
What is your biggest Wipe Out?
A long time ago I snapped my arm in half and had to get some serious surgery. Other than that, plenty of stitches here and there.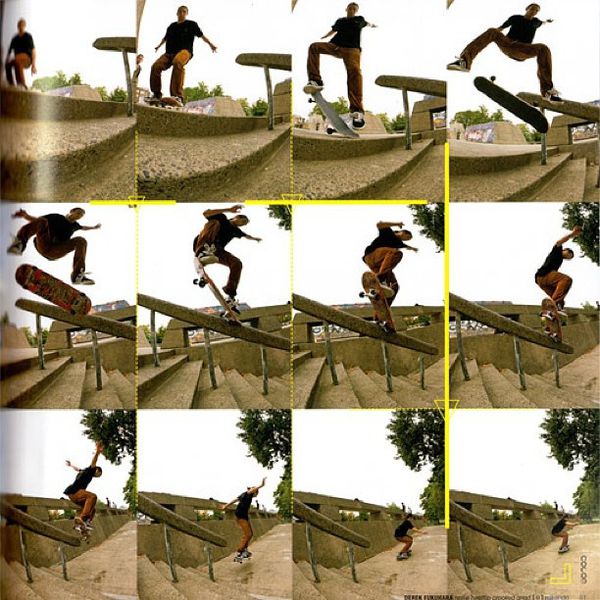 One morning, you wake up ,You arrive in your kitchen and suddenly,you see a genius in wetsuit! He say:" Hey , I can offer you 2 magic gifts! What do you want?
My once youthful legs back and unlimited travel around the world.
How would you define a good session ?
Good friends, good vibes, no cops or security, everyone ends up getting a good trick on film. It happens all the time!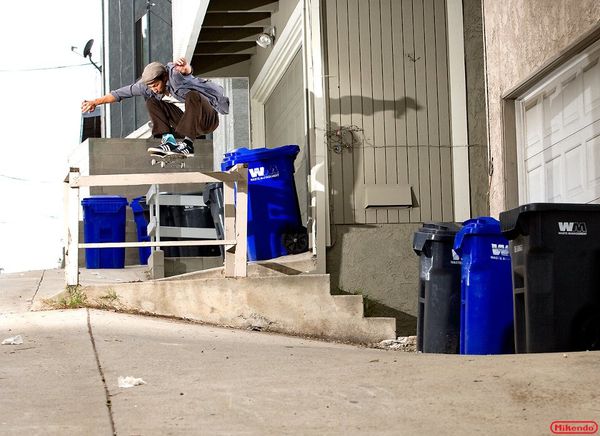 photo by: Mikendo San
Do you have sponsors?
I do. Thank you World Industries, Ezekiel Clothing, Filmbot Grip, Bones Wheels, Diamond Hardware.
Et retrouvez sur le site Island Slalom Tour des interviews de Pros et amateurs!
Marc Haziza, Skateur pro en Interview!
Interview Dias Christophe Sampaio, Skateur Pro
Interview Vincent Milou , Champion de France Espoirs en Street 2012
Interview Cyril Jubin, Vice Champion de france street 2012
Interview Samu Karvonen, Pro skater
Interview Stephan Boussac,skateur de Marseille
Interview Wissem Bensalem, Internationnal Pro Rider RADGOLL Shop!
Interview Max Renaud , Skateur Pro du team PW skateshop!
Interview Andréa Dupré, Skateur de Bordeaux
Interview Gerald Deloye,Skateur, Graphiste,Réalisateur de courts métrages...
Interview Benjamin Garcia, Skateur de Bordeaux
Interview Joseph Garbaccio,Skateur du Havre
Interview Max Verohanitra ,skateur pro en Interview!!
Et plein d'autres ici,plus de 115 skateurs interviewés: