Direction la Sardaigne à la découverte d'un surfeur prometteur qui commence à avoir de bons résultats!
Could you describe you in few line?
Hi guys! I'm Davide Dettori. I was born on February 6th, 1986 in Sassari, Sardinia. I'm a radiant and nice person. I can describe my passion for the sport in four worsds: surfing is my life!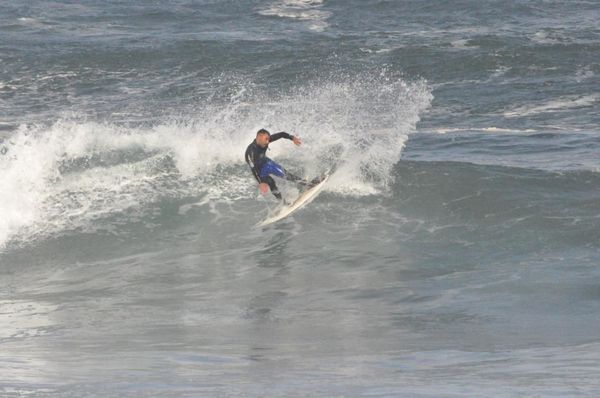 When did you started surfing and why?
I started surfing when I was 14 years old. In the summer of 2000, I saw a boy with a blu big board that he was venturing into the waves of Platamona beach: he tried to stand up on surfboard, rode waves and beach people urged loudly him. It was a beautiful scene so I decided that I would become a surf champion!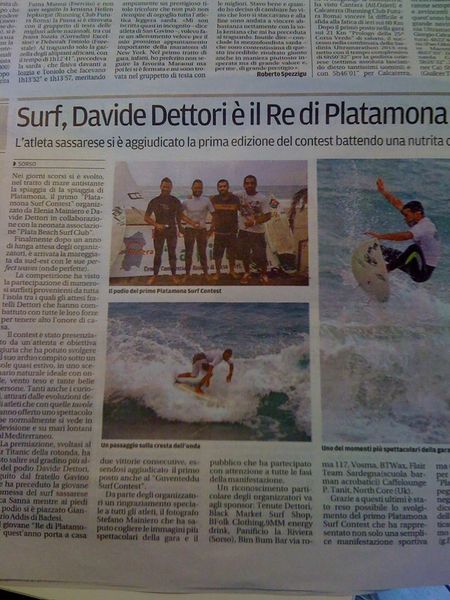 Where do you live ! is it a good place?
I live in Sardinia the most beautiful island of the Mediterranean. Precisely, I live in Platamona a place in which is located a big beach and a crystal clear sea where you can surf year round.
What is your best result in contest?
I'm pleased with all my results in contest because the positive ones make me happy while the negative ones motivate me to improve my surf performances.
Curriculum sportivo :
2004 memoriale Brice 2 ' class
2004 fine campionato juniores 7 '
2005 memoriale Brice 2 'cllass
2006 wild boys' class
2007 Nesos 2 'class
2008 South 4 class '
2008 Nesos . 9 'class
2008 congelato Aperto 10 ' class
2008 2 fase regiona class 2009 congelata Aperto 13 'class 2010 congelata Aperto 13 'class 2011 South costo 2 ' 2011 e- in caso 1 ' class 2012 junchi loro 4 ' class 2012 congelato aperto 5 ' class 2012 p.f scontro di surf 5 ' class 2013 su Guventeddu 1 ' class 2013 fisurf 5 'class 2013 surf clash 5' class 2013 platamona surf contest 1' class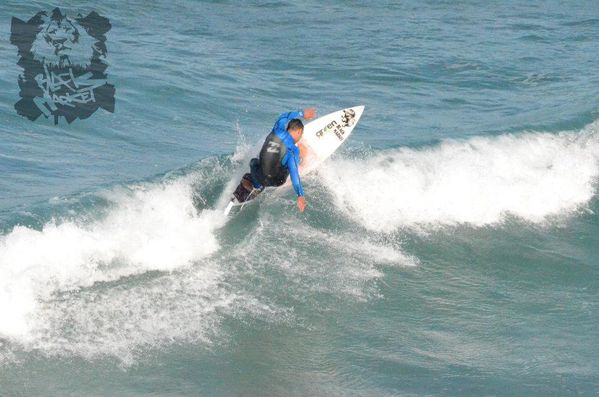 Do you often ride skateboard?
Oh yes! When the sea is flat and I don't have to work I go with my friens at the skatepark.

Island Slalom Tour is a series of skatebording contests on tiny french islands where nobody has ever skated! We are as Capitain Cook at Hawaii in 1.600! Except we have now motor boats and concrete roads.....What do you think about this?
it's a great initiative for tiny french islands! It would be nice to see and participate in one of your contest: I expect Island Slalom Tour in northern Sardinia!
What is your biggest Wipe Out?
It was in "Frozen Open contest", in 2012! I was riding a wave of three meters but suddenly the surfboard elapsed from under my feet and I fell on the seabed without returned surface for a few seconds: I lost my breath....How scary! After some series have managed to re-emerge and get to the shore with great difficulty despite muscolar cramps.
One morning, you wake up, you arrive in your kitchen and suddenly, you see a genius in wetsuit! He say: "Hey, I can offer you 2 magic gifts! what do you want?
First gift: sponsors invest in surf schools, surf clubs of Sardina to promote and disseminate this wonderful sport. We have many young players in Sardinia who are hoping for their help! Second gift: surfing becomes part of the Olympics!
How would you define a good session ?
A sunny day, waves of 2 meters,a light wind from the land almost imperceptible, my best surfer friends and many photographers to capture the day!
Do you have sponsors?
Oh yes, I have a collaboration with "BLACK MARKET SURFSHOP", "HAIR ROCK PARRUCCHIERI", "BTWAX", "UNITED CLOTHING COMPANY", "DET""; "SEACOM WAX", "PLATA BEACH SURF CLUB".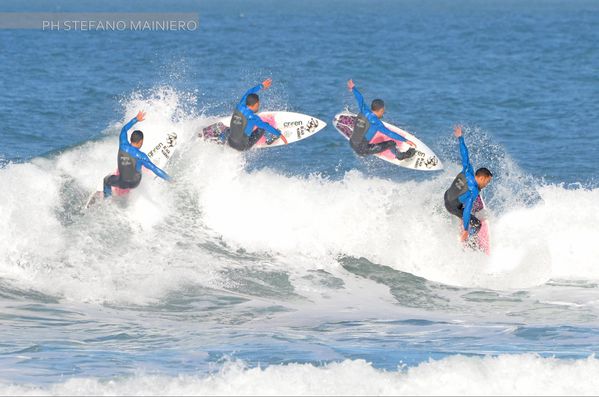 A last Word ?
Thanks guys for this interview! For me it was a pleasure! Instagram: Davidedettori Personal fb page:www.facebook.com/pages/Davide-Dettori/210180959045318?ref=hl
Découvrez d'autres surfeurs sur le site IST!
Interview Eric Rebière , Free Surfeur Pro
Alizé Arnaud, championne du monde ASP en interview!!
Interview adrien boedec, Rider Phenum and Juanito surfboards
interview Jean Sébastien Etienne, Surfeur Pro
Interview Othmane Choufani, Free Surfeur Pro from Marocco
Interview Dimitri Ouvré , Champion d'europe de Surf
Thomas Joncour, co-createur du club et école de surf 29hood!
Didier Piter, Surf-Coach en Interview!!
Interview Edouard DELPERO , Double Champion de France de Longboard
Interview Alex Kersaudy , jeune espoir du surf breton
terview Gordon Fontaine,Surfeur Pro
Interview Romain Laulhé, Surfeur Pro
Interview Garrett McNamarra, Rider of the biggest wave in the world and a cool man
Et encore plus ici!!