Une skateuse anglaise qui envoie du paté en interview aujourd'hui sur le site de l'island Slalom Tour!
Could you describe you in few line?
My name is Claire Thompson, I am an identical twin and I am 16 years old and I love skateboarding. I am sponsored by Rogue skateboards, Animal clothing and Nutrichef.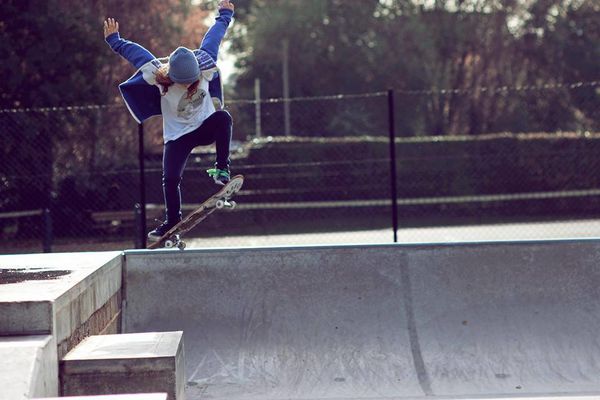 When did you started Skateboarding and why?
I started skateboarding when I was around 10 years old. My two brothers got me into it, I saw them landing some cool tricks and I thought I'd have a go. I would also see them watching skate DVDs and it just made me want to skate.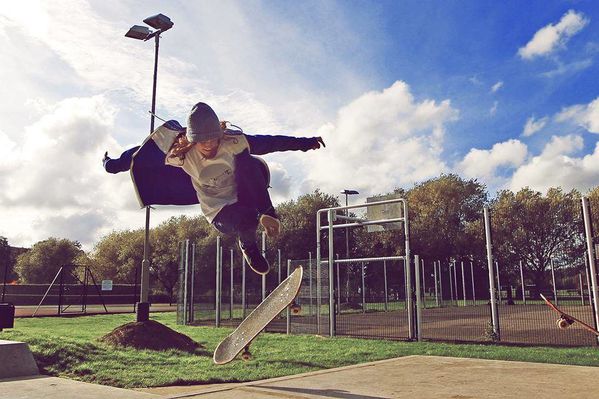 What do you prefer in skateboarding! bowl/street?
Definitely street! I have never really skated bowl but street just seems more fun.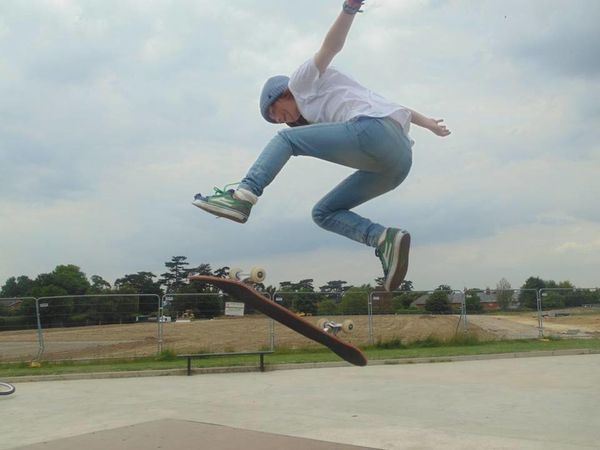 Where do you live ! is it a good place?
I live in England which is cool, but the weather over here is always changing, one minute it will be sunny and the next it will be raining. But there are a few famous skate parks here that are fun to shred, which is good.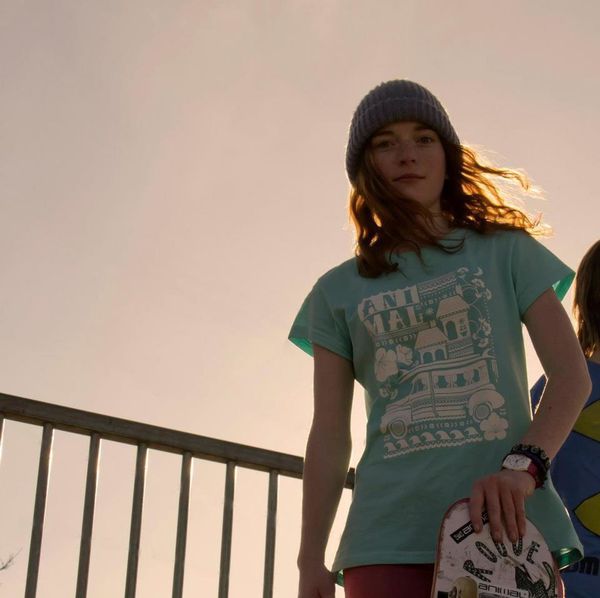 A photo taken by Dominic Baker Photography and Videography
What is your favourite rider?
At the minute I think Jordan Maxham is killing it! I spotted him on the Berrics and he is so good, so I could definitely say that he's is one of my favourite riders. But I have always really liked Leticia Bufoni as she is an amazing female skateboarder and she can do some crazy stuff.
What is your best result in contest?
I have placed first in quite a few contests. The girl skate jam 2012 was one of the best competitions as it had an awesome atmosphere and I managed to place first in the under 18s section. I have also placed first in some more local competitions.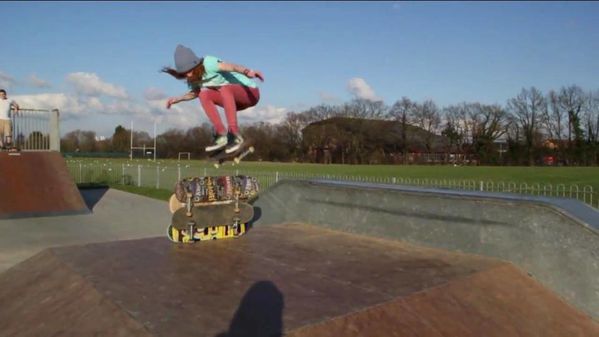 What is the craziest meal that you eat during a surf trip?
I have never been on a surf trip, but I have been on a few skate trips. But seriously there is nothing crazy I have eaten on a skate trip... The best I could say is a kebab hahaha.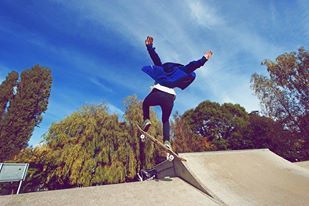 Do you often ride skateboards?
All the time!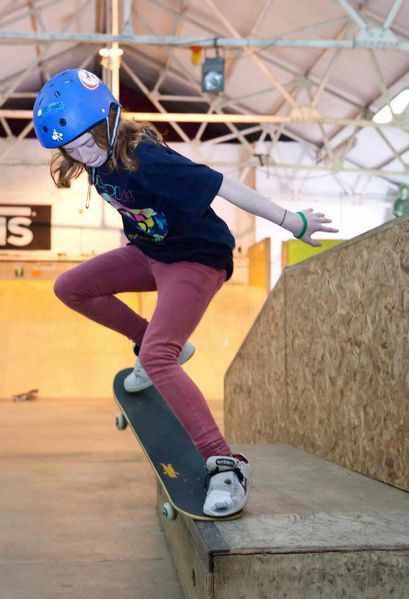 Island Slalom Tour is a series of skateboarding contests on tiny french islands where nobody has ever skated! We are as Captain cook at Hawaii in 1600! Except we have now motor boats and concrete roads...
What do you think about this?
That sounds awesome, I'd love to go.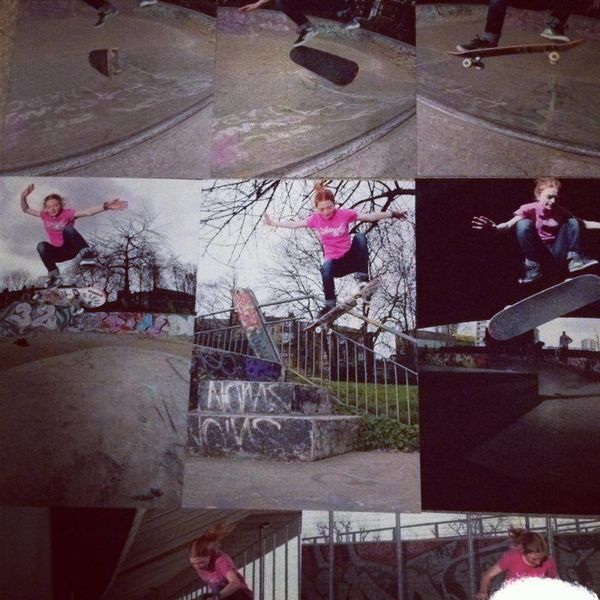 What is your biggest Wipe Out?
When I was doing a 50-50 on a big rail, my trucks were pretty loose and it didn't feel right when I was in the grind, I then leant forward a little bit too much, flopped and badly landed on my arm. I actually fractured and dislocated my elbow, which was very painful. I had surgery a few days later and there is now a metal pin in my arm!
One morning, you wake up ,You arrive in your kitchen and suddenly,you see a genius in wetsuit! He say:" Hey Marcos , I can offer you 2 magic gifts! What do you want?
To remain healthy and happy and to become a professional skateboarder with a pro deck!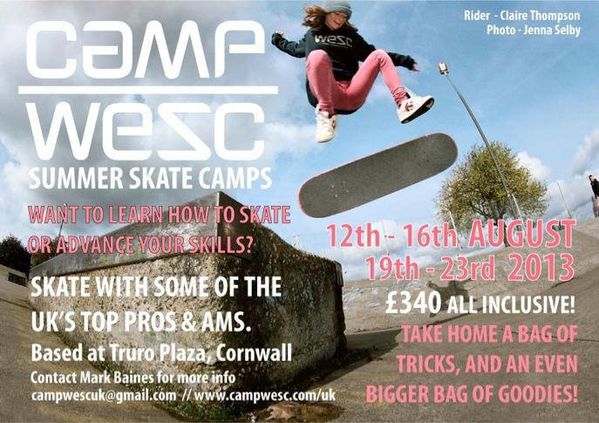 How would you define a good session ?
Landing some sick tricks and new tricks with all of the support from your friends.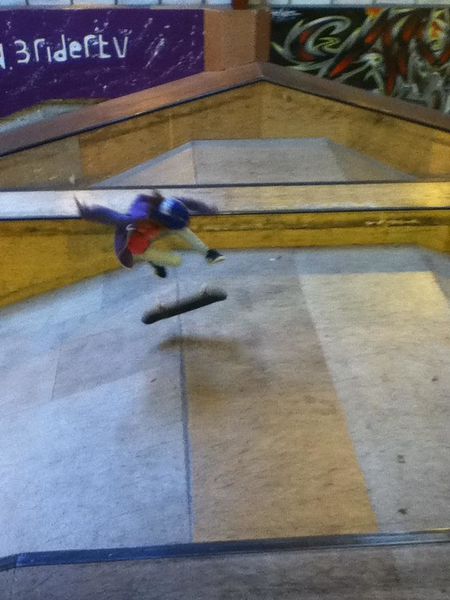 Do you have sponsors?
Yeah, I am sponsored by Rogue skateboards, Animal clothing and Nutrichef.
A last Word!
Thanks for having me!
https://www.facebook.com/Clairetheskater

Et retrouvez sur le site Island Slalom Tour des interviews de Pros et amateurs!
Marc Haziza, Skateur pro en Interview!
Interview Derek Fukuhara , Pro Skateur
Interview Kelvin Hoefler , Skateur Pro from Brazil
Interview Dias Christophe Sampaio, Skateur Pro
Interview Vincent Milou , Champion de France Espoirs en Street 2012
Interview Cyril Jubin, Vice Champion de france street 2012
Interview Samu Karvonen, Pro skater
Interview Stephan Boussac,skateur de Marseille
Interview Wissem Bensalem, Internationnal Pro Rider RADGOLL Shop!
Interview Max Renaud , Skateur Pro du team PW skateshop!
Interview Andréa Dupré, Skateur de Bordeaux
Interview Gerald Deloye,Skateur, Graphiste,Réalisateur de courts métrages...
Interview Benjamin Garcia, Skateur de Bordeaux
Interview Joseph Garbaccio,Skateur du Havre
Interview Max Verohanitra ,skateur pro en Interview!!
Et plein d'autres ici,plus de 165 skateurs interviewés: