Direction Tahiti à la découverte d'un bodyboarder bien cool et qui charge du gros!Il s'appelle cedric et il est aujourd'hui en interview sur le site de l'Island Slalom Tour!
Could you describe you in few line?

My name is cedric. I leave in teahupoo. I love bodyboarding. I like to travel arround the world.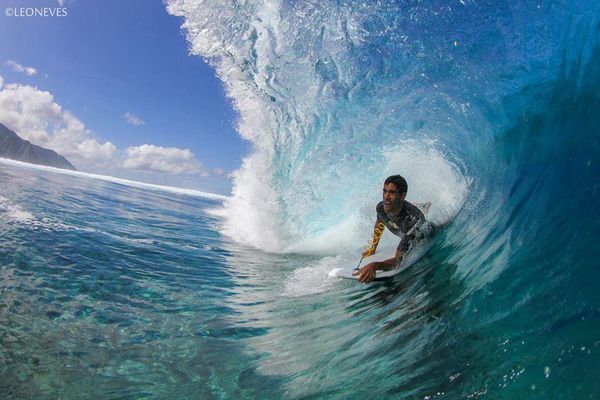 When did you started bodyboarding and why?

- i started when i was 10 years old. Because we have a beach break and every body surf. But somebody gave me my first board for free when i was looking the waves on the beach break. And i started stand up wiht the boogie. But the world champion damian king and brett lillyman were the first guys stay my home. So i started to make prone like them.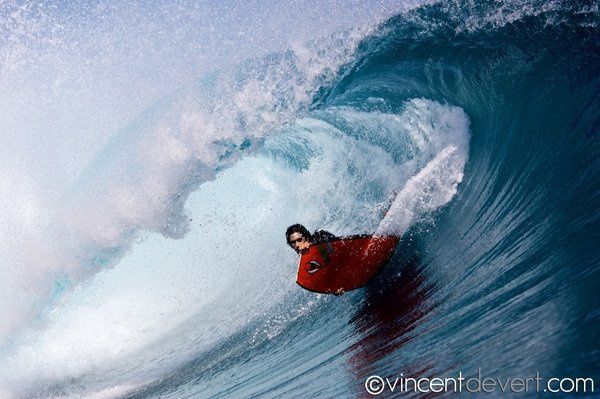 What do you prefer in bodyboarding! prone or Drop knee and Why?

- i like prone because i like it when they do moves ( airs ) all the moves. I like drop knee too. But thats just for the fun for me. I like the snap. Make the cut back. Barrel. I like both. But more prone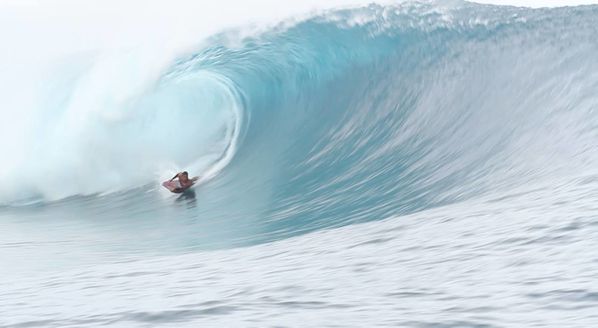 Where do you live ! is it a good place?

- i live in teahupoo. Its the best place in the world. The best waves.
What is your best result in contest?

My best contest was in papenoo. Its a enbouchure. Good beach break. I made 2 nd place in final. And papara too a another beach break. I made 3th place final. Thats all.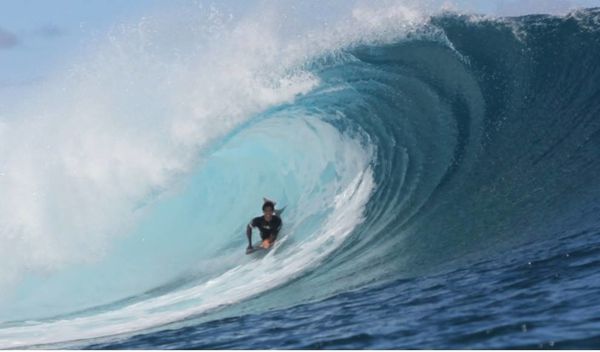 What is the craziest meal that you eat during a surf trip?

the craziest meal is the sashimy party we make wiht my father. Wiht the friends.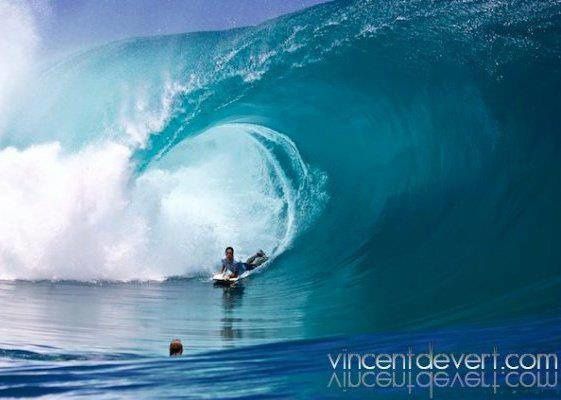 Do you often ride skateboards?
Island Slalom Tour is a series of skateboarding contests on tiny french islands where nobody has ever skated! We are as Captain cook at Hawaii in 1600! Except we have now motor boats and concrete roads... What do you think about this?
- i not really ride skate cause i dont have. But i dont know really how to do but i like when there is no waves i like to do some. I dont know to much road now And cars. Thats bad. Too much pollution.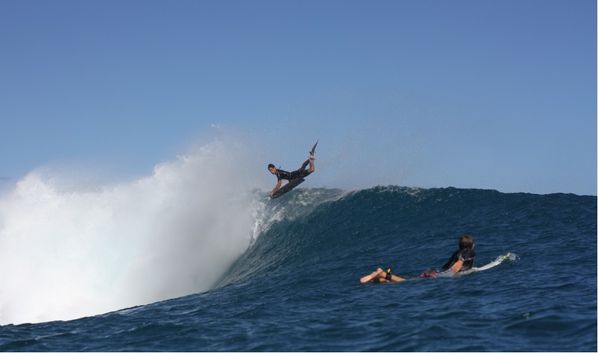 What is your biggest Wipe Out?

-My biggest wipe out is at teahupoo when i surfed my biggest waves maybe 12 foot.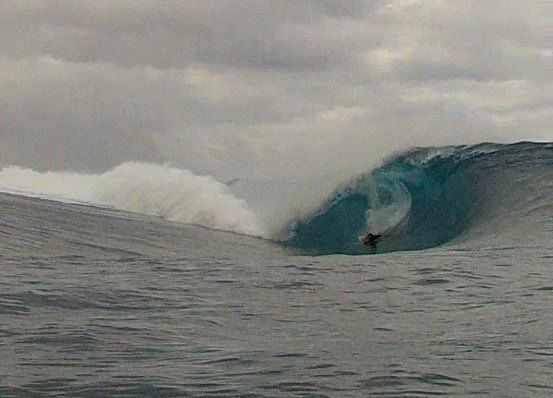 One morning, you wake up ,You arrive in your kitchen and suddenly,you see a genius in wetsuit! He say:" Hey Charles , I can offer you 2 magic gifts if you give me a bottle of milk! What do you say?
I like to be rich to help people. I want waves every day in my spot.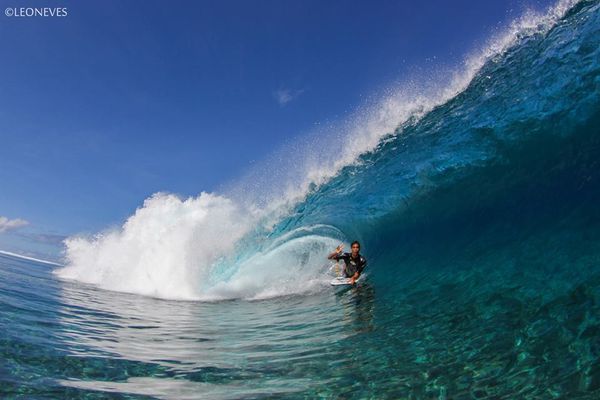 If you had the choice between these situations: A surf-Trip 9 months in Belgium A domino-course of 3 weeks at Loudeac town in brittany http://www.deltajeux.com/Jeux-de-domino.html Locking -24h in a cage with a gorilla a bit edgy. Which you choose and why?

-3 weeks of domino. Just to travel. And its better just 3 weeks there and come back then 9 months in belgium and maybe no waves there.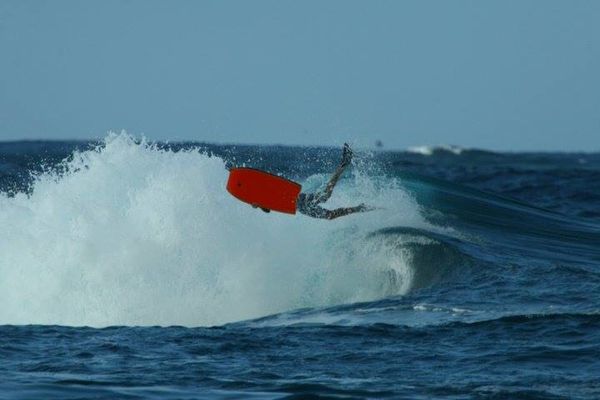 How would you define a good session ?

- the best session is a big swell and some pro because i like watch them too. But for me its always to go deep to get deep barrel and high air.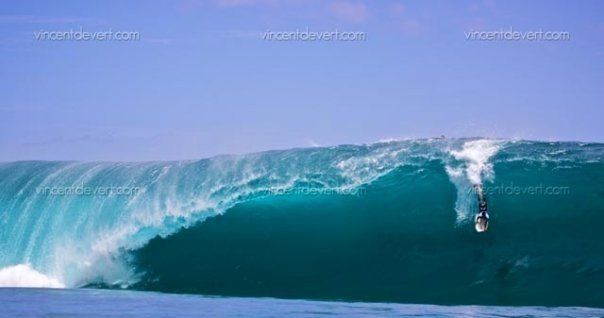 Do you have sponsors?
wait i wanna change something too. if i have the good board [ and the good matos)...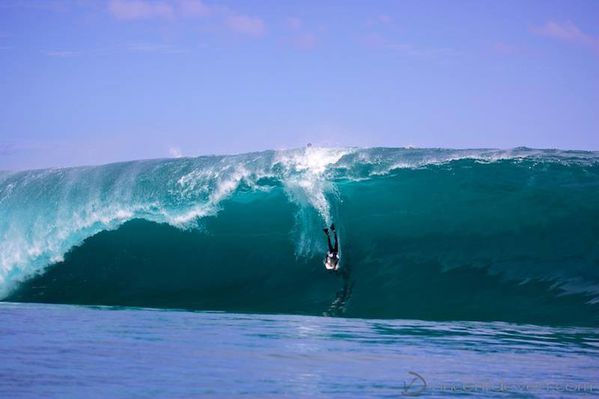 A last Word ?
Get many barrel in your life. Have fun only.
From deep to exite
Et voici des interviews de rideurs tahitiens:
Interview Thibault Casabianca, Bodyboarder from Tahiti
Interview Tshany Teissier, Bodyboarder Tahitien de Sapinus
ITW Moreira Sheeran Tetauira, bodyboarder free rider
Interview Yann Otcenasek, Winner Bodyboard Tahiti Tour 2011 en Jurnio

interview Angelo Faraire, Bodyboarder pro Tahitien

interview Charles Maiti, Bodyboarder du Fenua
interview Pierre-Valentin FERDANI, cameraman et photographe
Interview Honoiti Lien, Bodyboardeur Tahitien

interview Tautu Teps,Bodyboarder from Sapinus
Interview Israel Mohi, Bodyboardeur du Fenua!

Interview Gain Sanford, Bodyboarder de Sapinus
Interview MVENG Tinihau,Bodyboardeur made in Sapinus!
Interview Fred TEMORERE, Winneur coupe de tahiti junior 2010

Interview Teamo Raihau, chargeur de teahupoo
http://ist2011.over-blog.com/article-interview-narii-villet-bodyboarder-from-tahiti-108268237.html
Interview Matahiarii Tehahe, Free Rider

Interview, Alvino Tupuai, chargeur de Teahupoo!
Interview John Duval, Free Rider de Teahupoo et Sapinus
Interview Julien Miremont, Bodyboarder Pro
Interview Tahurai HENRY, Bodyboardeur pro de teahupoo

interview Vincent Devert, Photographe de surf et bodyboard
Steven Pierson, 8 fois champion de Tahiti en surf!
Le 31 décembre à Tahiti avec la bande à Tshany Tessier!