Direction à la découverte d'un graffeur bien cool de Lima au Perou!!
Your blaze (name graffiti)?
BERNS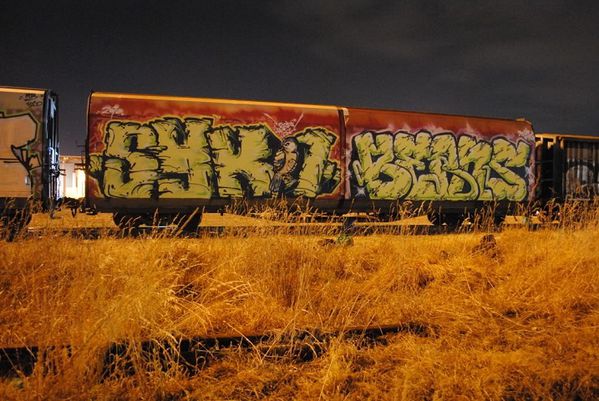 Your first graffiti (what year? Where?
mmm the first graffiti i did it was around 94 back in Lima Peru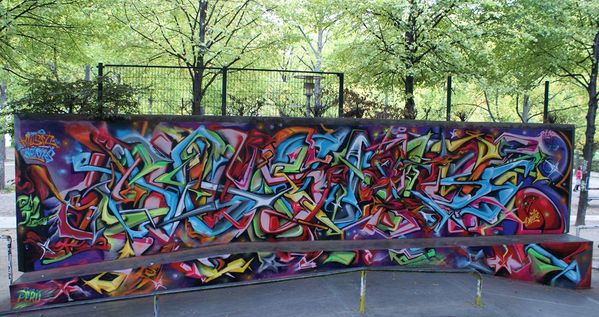 With that?)Why the graffiti as a form of expression?
Well when I was a kid. I was going around ripping plans, putting them together and used them to write the name of my block around my area with my friends! Then I was into skateboarding and I started tagging alot with my cousin and my best friend rudy we were young so we were going to shoping centers to still shoe pollisher and mainn streets to paint: tags and out lines. Than after that I stared using spray paint. Why graffiti as a from of expression because graffiti was a whole new world for me that allowes me to released my idea.

Where do you like most maked graffiti?
Where do I like to make graffiti the most? Any where but I have to confess that painting freights its my favourite out of all... because is alot of fun and addictive haha!

You're pretty focused on the letter? The characters? The color? The graphics? Forms?
Actualy my main focus is to develope my work. I want to create my own style that is my goal. I believe Letters are very powerfull, I love letters but in the other hand characters give movement and more interaction. So I have been joining letters and characters, to be able to tell things, to comunicate what I am feeling at that time.
The color plays an important role when constrating a piece... it is not easy to chose the right colors but also I have to balance well within the wall. Once is well balance you find harmony.
When painting I usually like to feel the sensation of finding new ways to add extensions, forms, decorations. The forms come out unconsciously... sometimes aesthetically or vice versa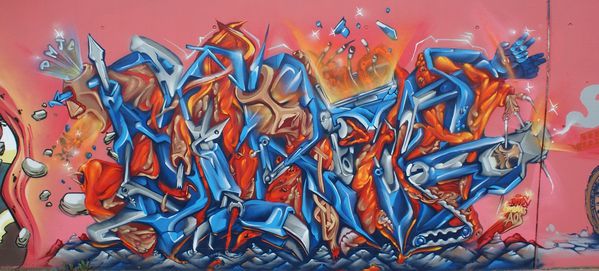 How would you define your style?
I find it a little complex i guess! When painting pieces, I paint two words in the space of one piece... and most of the time I have to explain to people, what i am trying to write, for them to understand it! hehe But I like when my work have alot of detail!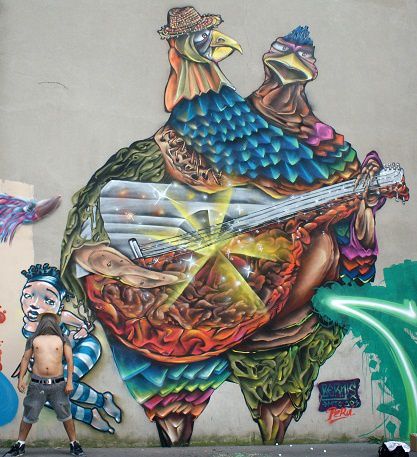 How do you perceive your career in local graffiti culture?
Well I hope my work can grow on the local culture and out side too!!

An important meeting that motivated your work?
Well back in 2000 when I met Jaba. I was painting a school with my crew in Peru, and he saw as came the next day to ask us if he could paint we said of course you can. The work he did was years ahead in Peru. He painted a space ship with a technique that no one have seen on Peruvian walls. He invited us to come with him to a shop he was going to paint... We shared a good time we him. We learned where he was coming from with his Graffiti background and as a person...After that I stared to understand how many things you can achieve from graffiti!
In 2009 I've organized with my crew mate a little tour around europe, and invited 3 other mates. We travel around 5 Countries and 30 cities... I've got to meet Dare in Germany. He was such a gentelman, We shared a bit, he took us to the carhartt Gallery for a look around in order to get to know the place and to introduce us to his friends. After that we painted. I grew up following his work, never thought one day I will meet him so far away from home. One year after the whole graffiti world learned that his pasted away, very sad news. We know that he is in a better place now.
In that trip I met and painted with people that motivated me a lot, by the talent they had and their personalities too. Few of them where: Aryz, Seak, Whyre, Sean2, etc
What is the role of graffiti in your life?
Graffiti is my passion! its like, it has been with me in the good times and bad times. I can not imaging a life without painting graffiti. I hope God will keep on giving me health and the energy... to keep on doing it!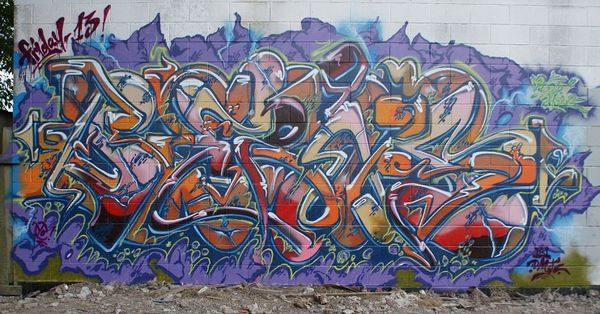 Your sources of inspiration?
My wife, my family, my crews, my friends, my culture, things that hapdended in live.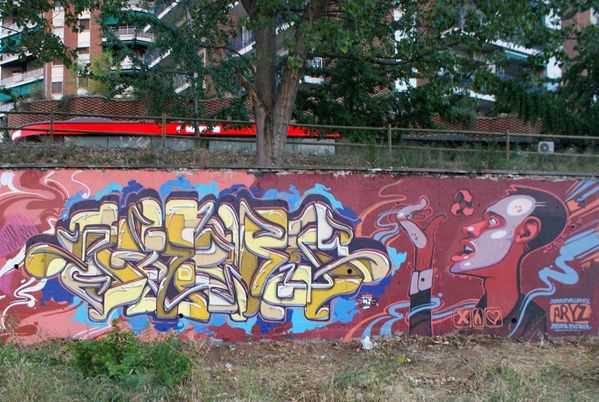 Dedications course?!
Firstly thanks for the opportunity. Dedications to my grand mother.. I miss her! and to my people back in Peru & New Zealand.
https://www.facebook.com/pages/BERNS-el-ultimo-Inca/346857075444617