Direction la californie à la découverte d'un photographe de talent à travers une interview exclusive pour le site de l'Island Slalom Tour.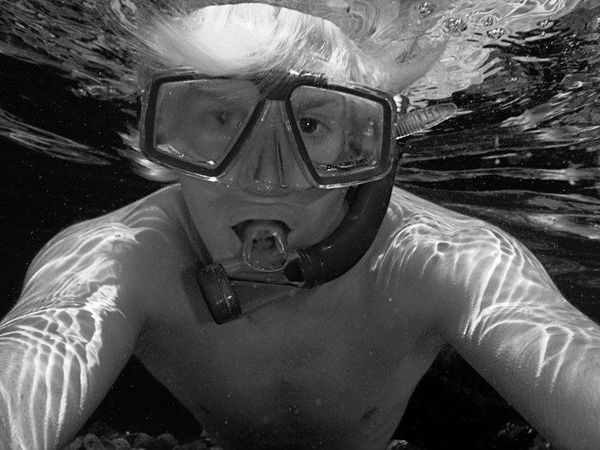 Where do you come from ?
I was born in 1992 in the little town of Los Osos and moved a few years liter to my current hometown of Santa Margarita, California.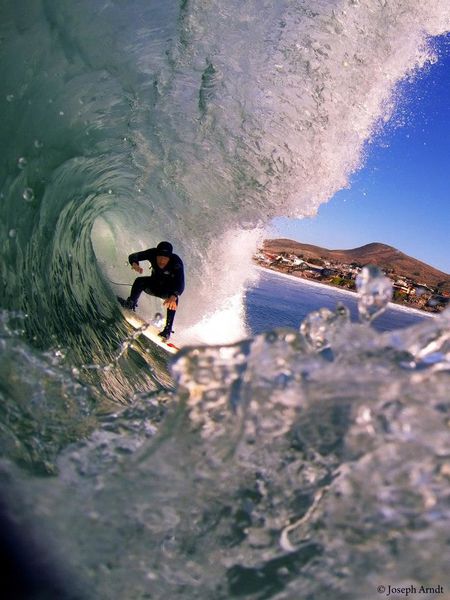 Could you describe you in few lines?
I love what I do and that combined with my family ties makes my life so amazing. I grew up with a deep respect and love for the ocean as well as a keen interest in photography in my later years. Just last year I combined my two passions with the goal of a life revolving around surf photography. And here I am.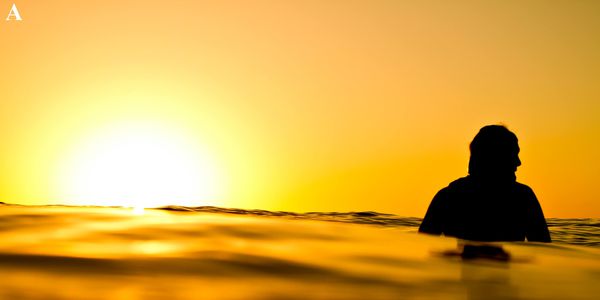 Where do you live? Is it cool ?And Why it is cool?
I live on California's Central Coast, in my opinion, one of the best places in California. There are plenty of secret spots that are almost as good as Steamer Lane or Trestles with only a few surfers out. It is also really cool how close we are to everything, just three hours away from Santa Cruz, the snow and Ventura, making it a prime location for anything you want to do.
Could you tell me when and how did you get the urge to make pics?
Every time a storm comes up on the radar or I see a really cool photo taken by a fellow photographer, I get inspired to go out and take pictures. I am really inspired by stormy weather and dangerous situations others may not venture into.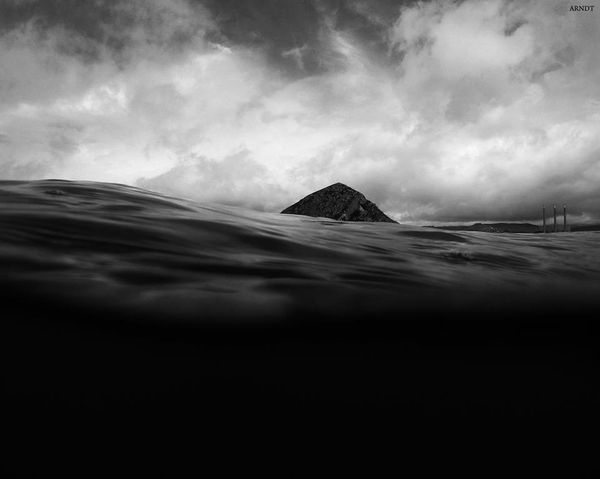 I find yours pics really beautiful.You took the course or is a natural gift?Your influences in this area?
I am a self taught photographer, learning primarily by trial and error. I was influenced to start photography by my Junior High math teacher, Bob Canepa and later on to pursue surf photography by Chris Burkard, a well known landscape and lifestyle surf photographer.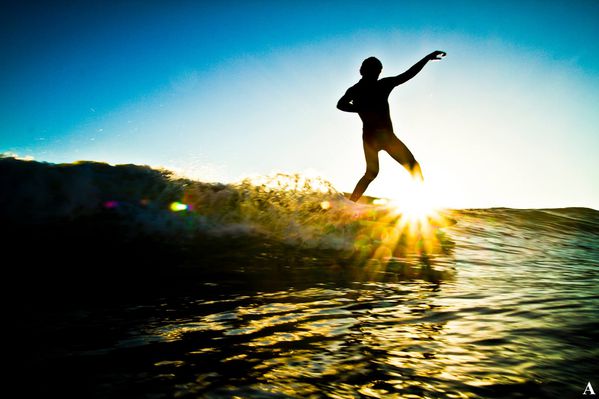 Happens to you there to exchange ideas with other photographers? And if so, which ones?
I find I learn best by watching what other photographers do and using that to help my excel. I am currently doing an internship with Peter Taras, photo editor at Surfing Magazine, who has taught me a lot about the ins and outs of the surf photography industry and helped me hone my photographic technique. I stay in correspondence with several other photographers from time to time including Duncan Macfarlane, Chris Burkard and Paul Greene.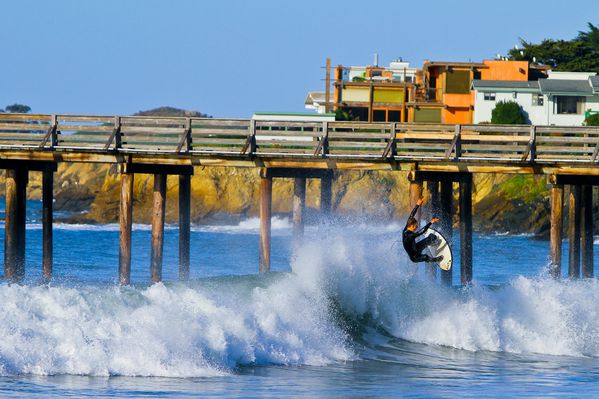 You started directly from the photo action / sport?
I started shooting high school sports for a newspaper but quickly found that it didn't keep my interest for long. Frrom there I moved into a more journalistic realm before finally turning to surf photography.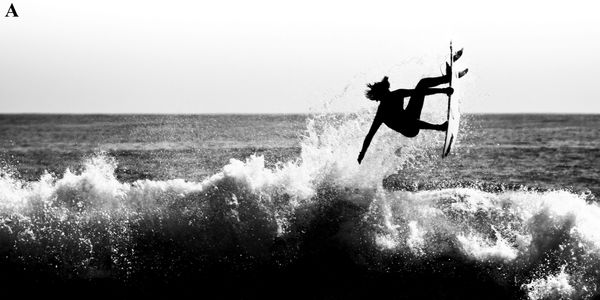 What inspires you most?
I am inspired most by the unpredictability of what I do. Every day is different and it keeps you on your toes, always ready to improvise.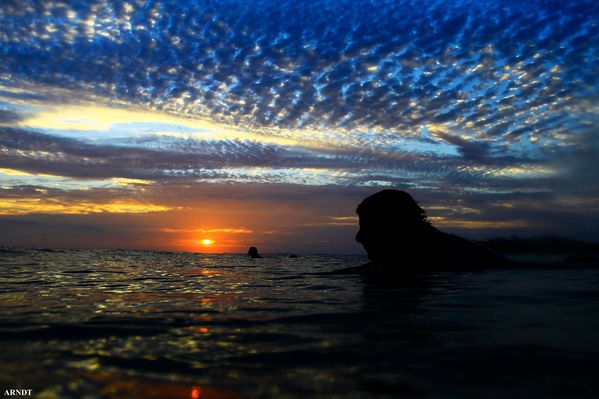 Is there a cliché especially important in your eyes, an image that symbolizes more than it is? Or all your photos they all convey a story in their own way?
I believe that each picture brings a new story but its never the same story. I might look at a photo and see the beauty of the dawn patrol chill where as my brother would feel the bitter cold creeping in as he perceives it in his own way.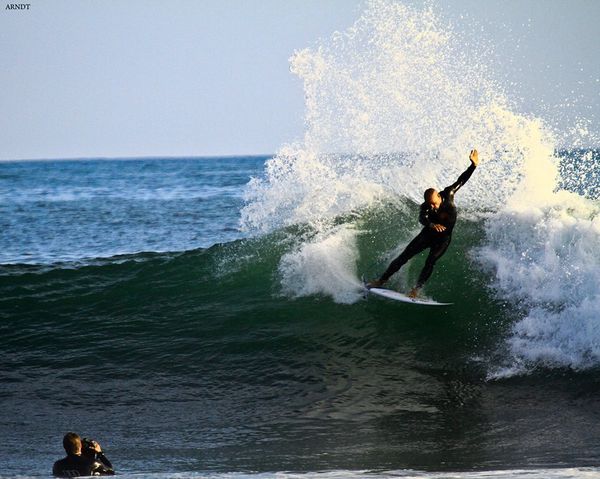 This job requires a lot of implications, dedication and sometimes sacrifices, what advice would you give to someone who wants to follow in your footsteps?
Every photographer will tell you to shoot as much as you can and keep shooting. In my opinion that is great advice but it needs to be tweaked a little bit. My advice would be to shot what inspires you and truly love what you do. You may become very successful doing something but if you're not in love with it then find something you do love and pursue that. Love makes it all worth while.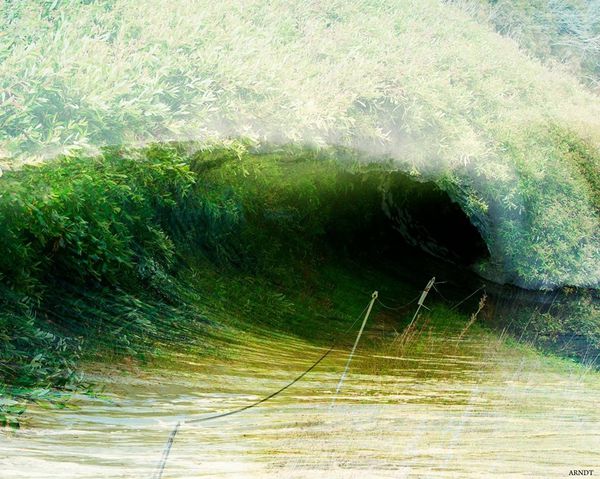 One or more anecdote (s) on the joys and dangers of life as a photographer of surf?
I was out one night shooting in the water at a local break and I remember sitting there in the water watching the sun set below the horizon. I remember thinking how beautiful it was and how lucky I was to live and work in this amazing environment. All the sudden it was dark, so dark I couldn't have seen the beach if not for the occasional car headlight. I got scared then but at the same time I was calmer then ever. I realized then how small of a speck I was sitting out in the huge expanse we know as the ocean. I could have been attacked by a shark, pulled out to see by a rip current or pounded to the sea floor by a rogue wave. I had never felt more powerless in my life but when my toes finally touched the sand I knew I would be okay. There will always be dangers you deal with as a surf photographer but that is what really makes my enjoy my life. I never know what nature will do next, what I might see next or what lies ahead for me. I just live my life and see where the wind (and waves) take me.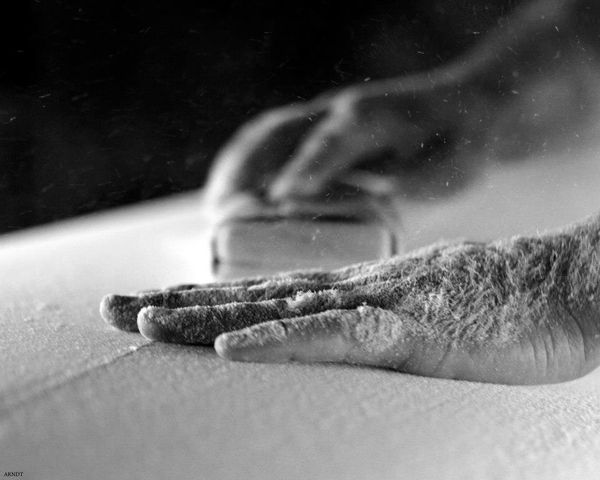 Do you have a website where we ca see your pics ?
I am currently building a site to showcase my art but for now you can see my work on Instagram @arndtphotography facebook.com/Arndt.Photography3/ arndtphotography.tumblr.com/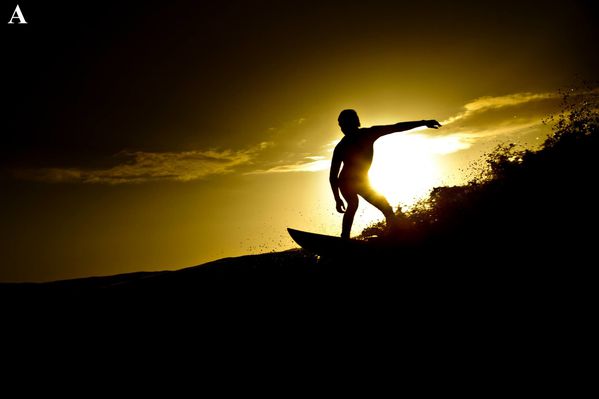 A last word ?
"Go confidently in the direction of your dreams! Live the life you've imagined." -Thoreau