Direction Rio de Janeiro à la découverte d'un jeune rider qui commence à avoir des résultats et à faire parler de lui!Il a rpis le temps de répondre à quelques questions pour le site de l'Island Slalom Tour!!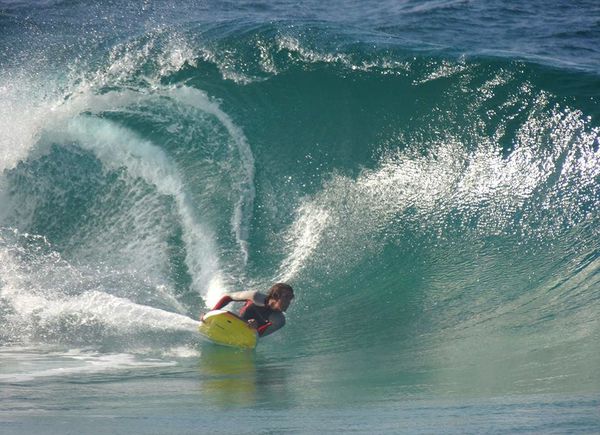 Could you describe you in few line?
A lover of waves that always tries to evolve and devote himself entirely to the surf and the surrounding.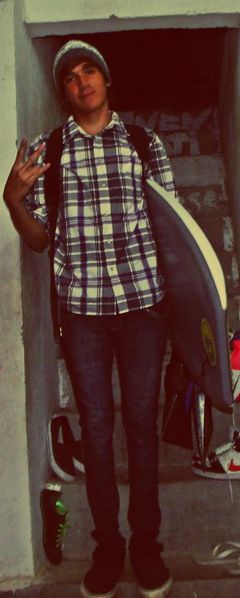 When did you started bodyboarding and why?
I started at the age of 11, simply because I really like being on the beach into the sea'm almost a fish, and for me the Bodyboarding was and still is a sport of great potential
What do you prefer in bodyboarding! prone or Drop knee and Why?
I prefer the prone; Because I think the more difficult maneuvers and quite radical, the sensation of flying above the waves is exciting.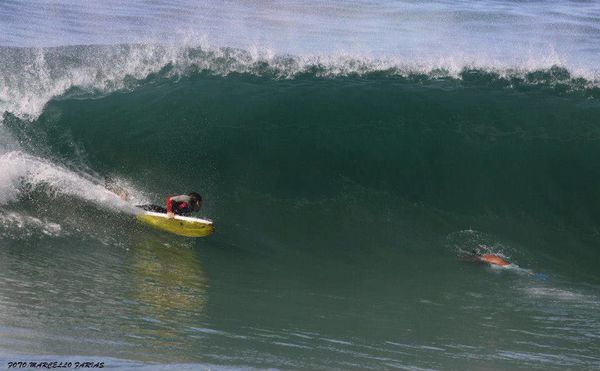 Where do you live ! is it a good place?
I live in Brazil, more precisely in Rio de Janeiro, the state is entering more undulations of Brazil. I am a resident of Latin America's largest favela, Rocinha and am local beach break São Conrado, which has left angry pipe and aerial maneuvers.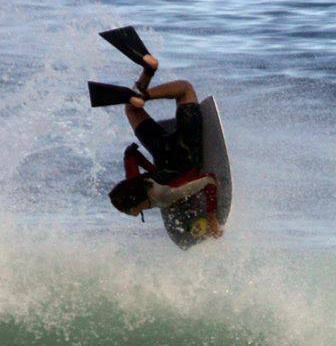 What is your best result in contest?
I have won some local competitions, and last week was runner-up in Niteroi, Itacoatiara beaches each rolling stage of the IBA World Tour.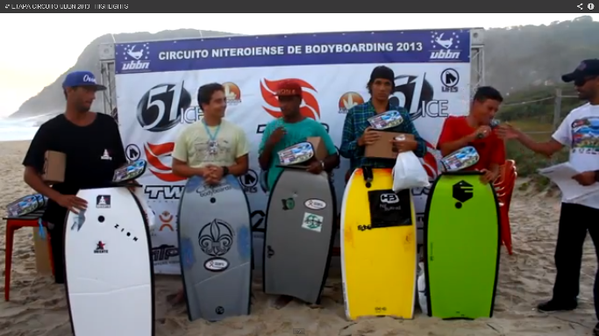 What is the craziest meal that you eat during a surf trip?
I ate noodles with sardines several times. lol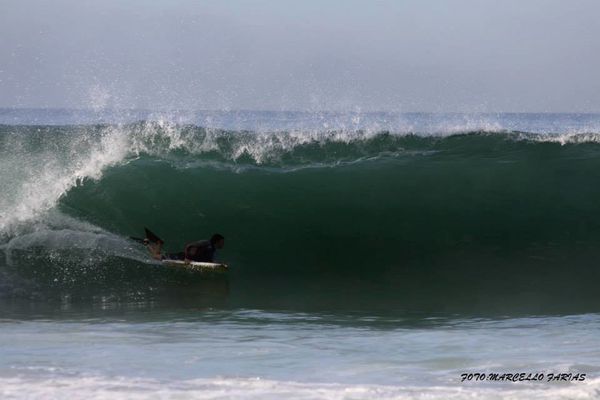 Do you often ride skateboards?
When the sea is no wave I call pro skate yes.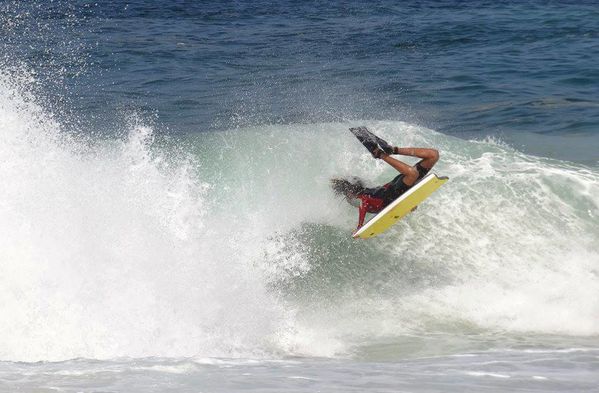 Island Slalom Tour is a series of skateboarding contests on tiny french islands where nobody has ever skated! We are as Captain cook at Hawaii in 1600! Except we have now motor boats and concrete roads... What do you think about this?
I'd love to join a tour like this.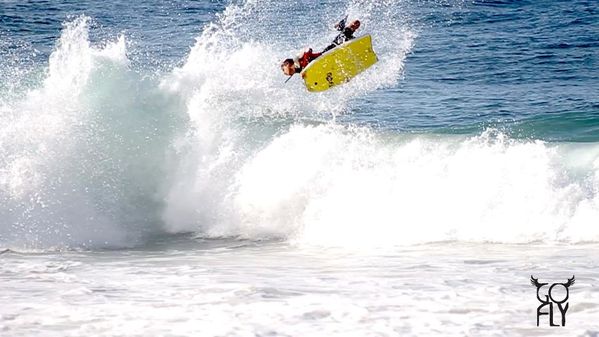 What is your biggest Wipe Out?
Itacoatiara feet one very right of the hole series!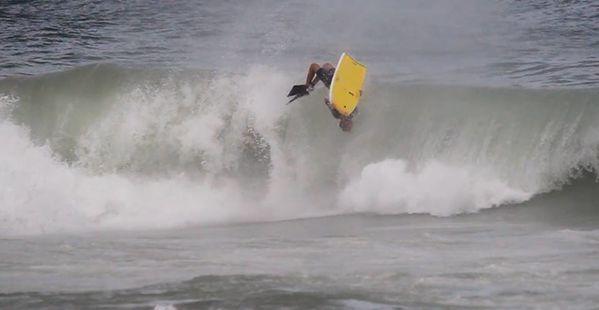 One morning, you wake up ,You arrive in your kitchen and suddenly,you see a genius in wetsuit! He say:" Hey Alssandro I can offer you 2 magic gifts if you give me a bottle of milk! What do you say?
That would be crazy not this happen? I would ask for one with all expenses paid trip to the islands of Indonesia, and a beautiful woman to me like Megan Foxx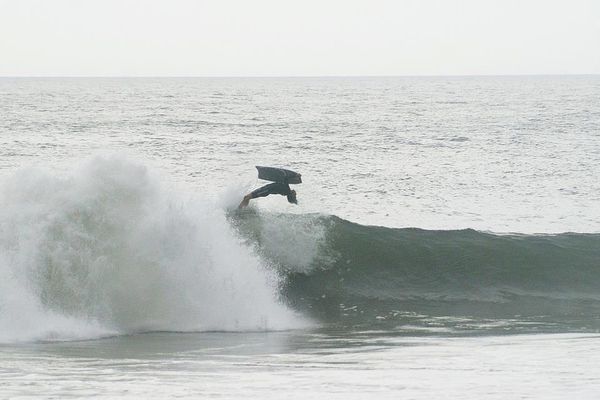 If you had the choice between these situations: A surf-Trip 9 months in Belgium A domino-course of 3 weeks at Loudeac town in brittany http://www.deltajeux.com/Jeux-de-domino.html Locking-24h in a cage with a gorilla a bit edgy. Which you choose and why?
A surf - trip for sure. lol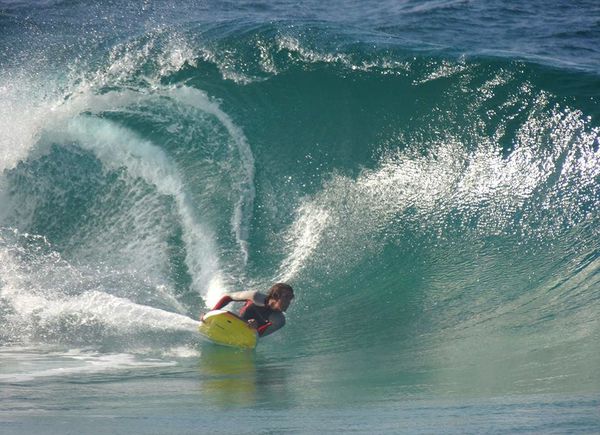 How would you define a good session ?
With high waves and hollow and tubular, and few people in the water, and being only a few close friends.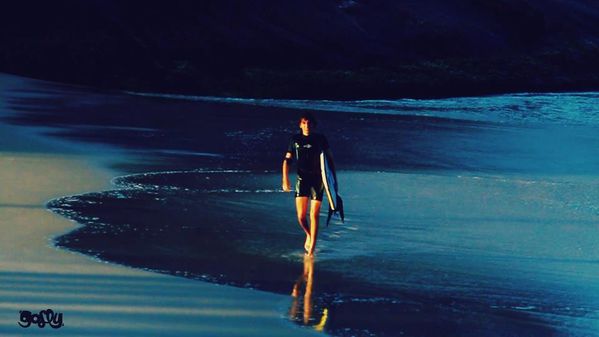 Do you have sponsors?
Unfortunately does not possess any kind of sponsorship or support that make me stay in the sport, I think Brazil has little recognition Bodyboarding, but even so I dedicate myself and do what I love is that being in the water, I love Bodyboarding and do for love. :)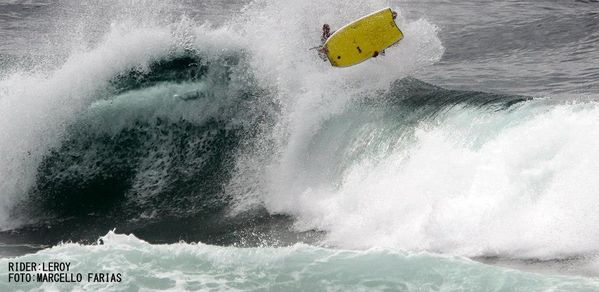 A last Word ?
Loved the interview, we interact guys, and good waves for everyone and make for love because bodyboarding and the ocean is a philosophy of life. Aloha
You are welcome!
And discover here more bodyboarders from all the world!!

Interview Ben Player, World Champion 2005 and 2007
Interview Cesar Bauer , IBA DKWT World Champion 2010
Interview Andre Botha , World Champion 1997 et 1998

Interview Jeff Hubbard, double champion du monde de bodyboard
Interview Manny Vargas, IBA Live webcast commentator!
Interview Manuel Centeno, Champion du monde et d'europe 2006
Interview Tanner Mcdaniel,US bodyboad champion -12 ans
Interview Alan Munoz, Bodyboarder pro from chilie!
Interview Jacob Romero, Bodyboarder Pro de Mauii
Interview Pierre Louis Costes (PLC)
Interview Jipé Riou, Bodyboarder breton