Fried Egg Nebula est une étoile découverte par le chercheur Eric Lagadec,un breton habitué au tour IST!Un groupe de musique a pris le nom de son étoile et j'ai eu la chance de pouvoir les interviewer avant leur tournée et il nous parle de leur groupe et des des projets dans les tuyaux!
Could you tell us about the formation of the group?

The group was formed a couple of years ago. The drummer Chris and I have been playing together for about 10 years and we found the other members and Craigslist. We have become a big family since then with a huge library of original compositions. I can't imagine this group without these guys.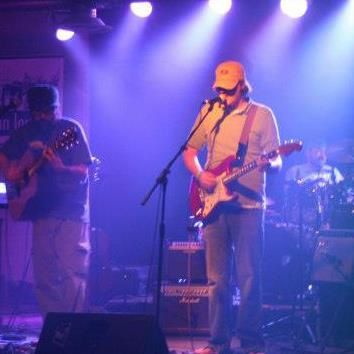 You have chosen to call Fried Egg Nebula!Can you explain this name?

The Fried Egg Nebula is a nebula in space that is bigger than our sun and when viewed looks like a big fried egg. The Nebula was in the news the day we started playing together and we are all big fans of astronomy and thought it would be a great band name. It really fits the type of jammy, spacey music that we make.
I know Eric Lagadec,it is a really good friend and a really good guitarist!!Do you know him?
We do not know Eric personally although he did just recently contact us and to tell us how cool he thought it was that we are using the fried egg nebula as a band name. We do hope to meet him when we are on the east coast next year though. From our conversations online he seems like a really great guy.

I confirm,It is a fantactic guy!
Are you interested by nebula and astronomy?

We are interested in Nebula's and astronomy and have always been very fascinated by space in general. There is actually a pitch from space that is produced. I believe it is E flat. I have always thought that music has to come from something greater and that something may be out there somewhere. I think all artists are conduits and pull from something outside of us and what you see and hear is really just the work of something greater.
How does the composition of labor within the group?
I compose most of the songs and Alan Gulick (Rhythm guitar/Vocals) also has a few that we play. We have really been creating together a lot lately since we have been out playing so much.
What is the craziest thing that you see during a show in the public?
We played a festival a couple of weekends ago where this guys was freaking out on LSD and had to be bound and gagged and then tied to a chair. It was weird to see right before we were going to perform.
If you had the choce between three concerts:
-A concert for penguins on the ice
-A concert at the Stade de France and empty in the rain
-A concert for the club domino Loudeac dadyday with vocals
Which do you choose?
It is really hard to choose between those 3! they are all so great!
I have always wanted to play the stadium even if it is just empty in the rain but I do really love Penguins as well. They are great dancers. Probably club domino though....although the penguins....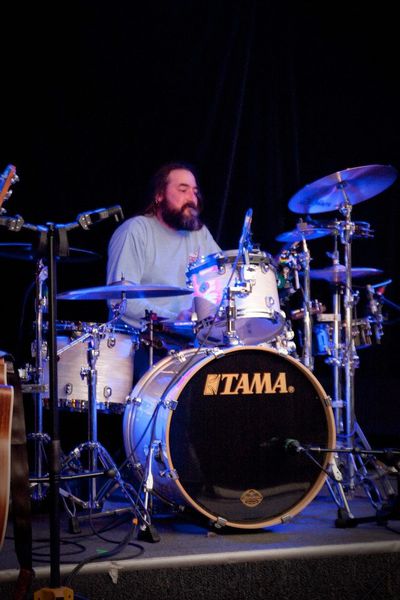 What is your dream in music?
Our dream in music is to have to do nothing but play and create music. Just being able to share it with people on any level though is also a dream. Hopefully France embraces us and we can come live over there and make music constantly. The French know how to have a good time.
Qhat is your actuality?

Our actuality right now is we are playing festivals and clubs across the midwest in the states and working on our first album. We are having so much fun and just sold out our last show which was a tribute to the Grateful Dead.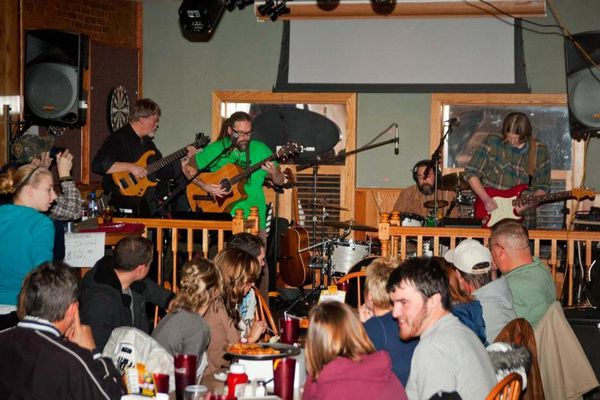 A last word!
We hope to be doing this for many more years to come and we hope to travel the world, meet people and fall in love with life everyday. Check us out online if you have not heard us yet and hope to see you all soon!
Jerry Hoffman
Fried Egg Nebula
Lead guitar/Vocals
Lansing, MI

http://www.reverbnation/friedeggnebula
https://www.facebook.com/pages/Fried-Egg-Nebula/381484785243400